4+ characters; 2M, 2F; 2+ Either; Flexible casting; 12 pages in length; Approximately 10-15 minutes running time. A short comedy for teens and adults written by Kate Schwartz. (* Contains strong language.)
Thou Roguish, Boil-Brained, Coxcomb is a short play inspired by Shakespeare's Taming of the Shrew. Hugh Divo, a famous and highly celebrated classical actor, teaches a Shakespeare Acting Intensive at The Globe. Everyone in the class worships and adores him, while Jennifer finds the actor a walking, talking, egomaniac. Hugh is secretly attracted to Jennifer's strength and no-nonsense attitude. The more she resists his artful advances towards her, the more Jennifer persists to put this smug actor in his place. The perfect comedy for teens and adults!
Kate Schwartz is currently working towards her MFA in Writing for Stage and Screen at University of Nebraska Omaha. In July of 2018, Kate workshopped and had a private reading of her play, Agnis in Ruin, at the DYSPLA Festival in London. In March 2019, Kate's play, LEAR/LOMAN, was awarded "Festival Feature" at 2 Cent Theatre's Acting Out INK Fest. It was chosen "Best of INK Fest" out of twenty-three plays, and won five more performances at the Hollywood Fringe Festival in June 2019 at The Broadwater Main Stage in Los Angeles. In October 2019, Kate had a concert-reading of her play, Venus and Mars, at Chicago Dramatists/Playwrights Aloud. She also wrote a monologue for "45's 24" for Little Black Dress Ink and The Protest Plays project.
Excerpt from the play:
CAST OF CHARACTERS:
HUGH DIVO: Early to mid-50s, British, Highly celebrated (and highly egotistical)
Shakespearean actor
JENNIFER:   Late 30s/early 40s, American actress who wants to play more classical
roles, smart and fierce
SARA:       Mid 20s/Early 30s, American actress in Hugh Divo's Shakespeare Intensive at
the Globe. She immediately befriends Jennifer.
ALFIE:      Mid 50s to early 60s, stage-hand, Hugh's right-hand man
SETTING:
The Present
Shakespeare's Globe (Adult Acting Intensive)
Sackler Studios
An oppressively hot August morning
The CLASS anxiously awaits a high-profile classical theatre actor named HUGH DIVO. HUGH DIVO enters wearing a shirt reminiscent of Seinfeld's "puffy shirt." One faithful stage- hand, ALFIE, follows HUGH, carrying a throne.
THE CLASS
(in hushed voices) "Will he be performing a scene?" "What do you think he'll perform?" "Richard II?" "Richard III?" "Maybe "Henry V" if we are lucky!"
JENNIFER
What the actual fuck?
THEY all shoot HER dirty looks and "shush" her.
He needs a throne? Why does he need a throne?
THE CLASS shushes HER again, while SARA and JENNIFER look at one another knowingly. SARA snorts.
If there's a throne, I am praying he's performing a scene. It's like an oven in here. And, why is he wearing Seinfeld's puffy shirt?
THE CLASS gives her confused glances, while SARA indicates SHE is hot, too.
Oh my God. Do not tell me you're too young for Seinfeld?
HUGH DIVO
Right there, Alfie. The throne is perfect there. Thank you.
ALFIE
My pleasure, Hugh.
HUGH slowly sits on HIS throne and surveys the wide-eyed students. HE closes HIS eyes and takes three long breaths.
JENNIFER
(After HUGH'S third breath) Is anyone else roasting in here?
THE CLASS answers "no." SARA looks at JENNIFER, and nods HER head in agreement.
Right. I wouldn't want to disturb his painstakingly long and intense mindfulness breathing thing.
HUGH DIVO
Acting Shakespeare requires strength, stamina, and conviction. One must be completely rested, centered, and grounded.
JENNIFER
(raises HER hand) Excuse me? Mr. Divo? I am having a terrible time understanding you.
Could you possibly speak a little louder?
HUGH DIVO
Your ears will adjust to my voice. Remember to listen. Now, let's begin today's class with a listening exercise, shall we?
JENNIFER
(raises hand again) I apologize, Mr. Divo. But, I am still having trouble adequately hearing you.
HUGH DIVO
There is a distinct difference between listening and hearing. Now, everyone find a partner, please. Alfie will hand out your scripts.
As ALFIE hands out the scripts, the CLASS whispers excitedly, "Romeo and Juliet!" "Oh, I love this scene!"
HUGH DIVO
Does everyone have a script?
THE CLASS nods "yes."
Splendid. Now, decide which one of you shall read for Romeo, and which one of you shall read for Juliet. Gender matters not. Read the script, and touch one another when Romeo and Juliet match words.
JENNIFER
(to SARA, her scene partner) I'll be Romeo.
SARA
I'll be Juliet. (whispers) Can you believe this guy?
JENNIFER
(whispers) Just what the world needs. Another narcissistic actor. (to HUGH) Mr. Divo, what are we to do with this scene again?
SARA
(whispers) Don't interrupt Master Thespian. We touch one another when Romeo and
Juliet match each other's words. Are you comfortable with me touching your shoulder?
JENNIFER
Yes, yes. That's fine.
HUGH DIVO
Now begin.
JENNIFER (as Romeo)
"If I profane with my unworthiest hand
This holy shrine, the gentle fire is this:
My lips, two blushing pilgrims, ready stand
To smooth that rough touch with a tender kiss."
SARA (as Juliet)
"Good pilgrim (touch), you do wrong your hand (touch) too much,
Which mannerly devotion shows in this;
For saints have hands (touch) that pilgrims' (touch) hands (touch) do touch,
And palm to palm is holy palmers' kiss." (touch)
JENNIFER (as Romeo)
"Have not saints (touch) lips, and holy palmers (touch), too?"
SARA (as Juliet)
"Ay, pilgrim, lips (touch) that they must use in prayer."
JENNIFER (as Romeo)
"O, then, dear saint, let lips (touch) do what hands do;
They pray, (touch) grant thou, lest faith turn to despair."
HUGH DIVO
Excellent work, actors.
JENNIFER
But, we didn't finish our…
HUGH DIVO
This is an exercise in listening. Romeo and Juliet are both equals in wit and words. This brief, stunning exchange perfectly demonstrates their close connection and undeniable attraction to one another.
ALFIE hands out a new script.
THE CLASS
"Laban!" "The three axes of movement!" "Henry V!"
HUGH DIVO
Laban. The three axes of movement. Light is the opposite of heavy. Sudden is the opposite of sustained. Direct is the opposite of indirect. (HE enthusiastically stands up to demonstrate) The eight basic effort actions of the Laban technique. PUNCH requires direct, heavy, and sudden action. FLOAT requires indirect, light, and sustained action.
JENNIFER
Could you please speak slower? I honestly don't mean to be a pest, but I genuinely want to hear what you have to say.
HUGH DIVO
Fine. (still talks at exact same pace as before) PRESS requires direct, heavy, and sustained action. FLICK is direct, light and sudden movement. GLIDE relies on direct, light, and sustained movement.
JENNIFER
I'm an auditory person. Could you apply some of these methods to the text? (holds up Henry V script)
HUGH DIVO
I would be honored to do that, Miss.
JENNIFER
My name is Jennifer, Mr. Divo.
HUGH DIVO
PUNCH. Direct. Heavy. Sudden. "How yet resolves the governor of the town?"
FLOAT. Indirect. Light. Sustained. "This is the latest parle we will admit;
PRESS. Direct. Heavy. Sustained. "Therefore to our best mercy give yourselves;"
FLICK. Indirect. Light. Sudden. "Or like to men of proud destruction…"
GLIDE. Direct. Light. Sustained. "Defy us to our worst…"
THE CLASS suddenly erupts into applause, while JENNIFER and SARA applaud less heartily. Think Nancy Pelosi "clap."
HUGH DIVO
Oh, thank you, my adoring students. Alfie, might I have some hot tea and honey?
ALFIE
Of course, sir. (exits)
JENNIFER
Thank you for the demonstration, Mr. Divo. It was an honor to witness you in action. Correct me if I'm wrong, but I think you use a lot of flick in your Shakespearean performances. Is that true?
HUGH DIVO
I use them all, Jennifer. I believe in range.
JENNIFER
I completely understand what you mean about range, but it seems to me you use flick quite a bit.
HUGH DIVO
I am in the moment when I act. Each verse line changes organically. Sometimes I punch.
Sometimes I float … Often times, I press. Sometimes, in the moment, I fluctuate float and flick. Flick and float. I unleash my imagination. I constantly vary my Laban techniques to change the color of my character.
Why Subscribe?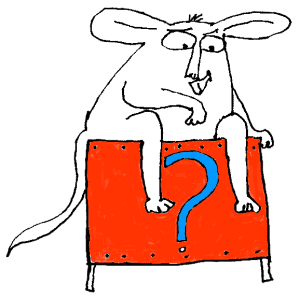 Inside Drama Notebook, you will find a huge collection of well-organized lesson plans, scripts for kids, drama activities, 50 drama games on video and more! Join today and dramatically reduce your planning time while delivering fresh, innovative drama lessons to your students! If you are new to teaching drama, this site will be a Godsend! You will immediately feel confident about teaching drama like an expert. The site guides you step-by-step and provides you with materials that you can use right away with your students.
If you have been teaching for years, Drama Notebook will inspire you with a fresh new approach and innovative ideas!
The site is packed with original, innovative lessons and activities that you will not find anywhere else—and new materials are added monthly.