2 characters. Flexible casting. 4 pages in length. Approximately 5 minutes running time. A short play for children about destroying someone's property written by Phyllis J. Perry.
Three Sticks is a clever short play for two children. Walker stumbles upon Statue who is standing alone and unable to move. Statue explains that Old Black Widow Spider has cast a spell on her as punishment for tearing her web. The only way she can be freed from the spell is if she can solve the riddle that the spider gave her. She'll need Walker's assistance or she will be frozen there forever!
This play is also included in Plays For You And A Friend Or Two, a compilation of twelve short plays, each with 2 or 3 characters, and simple staging. The plays are written for elementary school children and include: THREE STICKS; LOST AND FOUND; THE BEST BIRTHDAY EVER; THE MAGIC HAT; PIRATE TREASURE; CALYPSO, THE ROYAL DRAGON; TWO FUSSY FROGS; IN THE CAVE; GLOOMY, RAINY DAY; NEVER EMPTY STEW POT; HICCUPS; and FOR YOU OR FOR ME?. These fun plays are full of friendship, humor, fantasy, and magic and children will love to perform them in class or on stage!
Phyllis J. Perry lives in Boulder, Colorado. She is a graduate of the University of California, Berkeley, holds a Masters Degree from San Francisco State, and a doctorate from the University of Colorado, Boulder. She has been active in three community theaters. Phyllis is a retired teacher who writes for children and adults. She writes fiction and nonfiction books, poetry and plays. A list of her 92 books can be found on her web site, www.phyllisjperry.com.
Excerpt from the play:
CAST OF CHARACTERS
THE PLAYERS:
Two children, Walker and Statue.
THE SETTING:
Deep in the woods.
PROPS:
A chopstick, 3 licorice sticks, and a candlestick.
AT RISE: As the scene opens, one player stands mid-stage, still as a statue. Another player comes walking along a path through the woods.
WALKER
(Looks puzzled and walks slowly around the child who is standing very still.) Hi! What are you doing standing here in the middle of the woods?
STATUE
I'm so glad you've come along. I was afraid I might stand here alone for hours or maybe days. I have been put under a magic spell. I can see, and I can talk, but I can't move. I'm stuck here like a tree.
WALKER
Who put you under a magic spell?
STATUE
The Old Black Widow Spider.
WALKER
Why did she cast a spell on you?
STATUE
(whispering) I'm not sure, but maybe because I tore her spider web.
Walker
What? I couldn't hear you. (She moves closer.)
STATUE
(Speaking louder.) I tore up her spider web with a stick.
WALKER
No wonder she got angry. You ruined her beautiful web. Do you know if there is any way to break the spell?
STATUE
Yes, there is. The spider gave me a riddle to solve. But I'm not very good at riddles.
WALKER
I'm pretty good at solving riddles. Let me try. What did she say?
STATUE
She said,
Riddle me, riddle me,
Riddle me three.
Bring all that I ask for straight to me.
Solve my riddle and you'll be free.
WALKER
So, what's the riddle about?
Why Subscribe?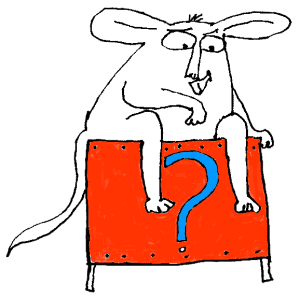 Inside Drama Notebook, you will find a huge collection of well-organized lesson plans, scripts for kids, drama activities, 50 drama games on video and more! Join today and dramatically reduce your planning time while delivering fresh, innovative drama lessons to your students! If you are new to teaching drama, this site will be a Godsend! You will immediately feel confident about teaching drama like an expert. The site guides you step-by-step and provides you with materials that you can use right away with your students.
If you have been teaching for years, Drama Notebook will inspire you with a fresh new approach and innovative ideas!
The site is packed with original, innovative lessons and activities that you will not find anywhere else—and new materials are added monthly.