7 characters; 1F, 1M, 5 Either; 4 pages in length. Approximately 4-5 minutes running time. A comedy for children based on the fairy tale written by Andy Pavey.
Thumbelina is a short comedy based on the classic fairy tale that teaches about kindness and friendship. Thumbelina and her brother, Tom Thumb, are having a very rough day. They are confronted by a terrifying ladybug and then nearly captured by a hungry toad. They are rescued by a butterfly, who drops them in the middle of nowhere when a terrible snow storm hits. Luckily, a kind-hearted mouse offers them shelter where they meet a wounded sparrow who later helps them to find their way home. This wonderful tale for young performers reminds us that friends always help one another in times of need!
Andy Pavey is a commissioned playwright, who writes short plays for Drama Notebook. He is a student who attends UWC-USA. He previously spent nine years with Davenport Junior Theatre, the second-oldest children's theatre in the United States, where he acted in productions, managed the props building, and wrote plays for young actors to perform. In addition to writing, Andy is an avid backpacker!
Excerpt from the play:
CAST OF CHARACTERS
Narrator
Thumbelina
Tom Thumb
Toad
Butterfly
Mouse
Sparrow
At rise: TOM THUMB and THUMBELINA are onstage, surrounded by larger-than-life set pieces.
NARRATOR
There once was a miniature girl named Thumbelina.
THUMBELINA
Hi, I'm Thumbelina, and for your information, I'm one inch tall. Hardly miniature.
NARRATOR
Thumbelina was traveling with her brother, Tom Thumb, who was also very small.
TOM THUMB
Now that's just insulting. I'm even taller than her!
NARRATOR
The point is, Thumbelina and Tom Thumb were about as big as a normal human thumb. Their parents weren't very creative when picking out their names, if you didn't already notice.
THUMBELINA (pointing offstage, scared)
Tom, we have to get out of this flower patch! Look at that terrifying creature! I'm scared and I want to go home.
NARRATOR
Oh come on, it's just a ladybug. Yeah, they're pretty tiny. And they're lost, thanks to a terrible storm.
TOM THUMB
That ladybug looks pretty hangry – we've gotta go!
TOM THUMB and THUMBELINA begin to run offstage, but are stopped in their tracks by the TOAD, who is dressed in a chef's hat and apron, and is holding a spatula and mixing bowl. The TOAD repeats the last word of his sentences in a strange way, and speaks in a funny voice.
TOAD
Why hello there. Where are you going on this fine summer day, day-day, day-day-day?
THUMBELINA (stage whisper)
You know what they say about Toads. They're the biggest tricksters you'll ever meet.
TOAD
I'm right here, you know. I can hear you, you-you, you, you-you, you!
THUMBELINA (stage whisper)
Well, it's a good thing he can't hear me.
TOM THUMB
We're on our way back home. We were riding a Mosquito Taxi to our grandmother's house, but a storm blew us off course.
TOAD
Where's the Mosquito Taxi now, now-now-now, now?
THUMBELINA
Got run out of business by Uber.
The TOAD nods glumly.
TOAD
So, how tall are you two, roughly, roughly-roughly-roughly?
THUMBELINA (glaring at NARRATOR)
Not "miniature," that's for sure.
Why Subscribe?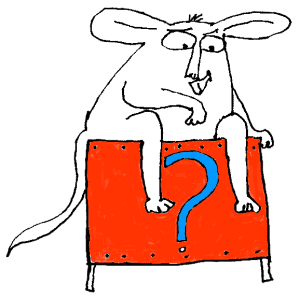 Inside Drama Notebook, you will find a huge collection of well-organized lesson plans, scripts for kids, drama activities, 50 drama games on video and more! Join today and dramatically reduce your planning time while delivering fresh, innovative drama lessons to your students! If you are new to teaching drama, this site will be a Godsend! You will immediately feel confident about teaching drama like an expert. The site guides you step-by-step and provides you with materials that you can use right away with your students.
If you have been teaching for years, Drama Notebook will inspire you with a fresh new approach and innovative ideas!
The site is packed with original, innovative lessons and activities that you will not find anywhere else—and new materials are added monthly.