Four teen girls having a sleepover play a prank that backfires! 6 female characters. Approximately ten minutes running time.
In this short play for teens or pre-teens, a group of girls having a sleepover test the bounds of each other's friendship. "Truth or dare" is a popular game with teens, but this time, the game goes awry when one of the girls must make a prank phone call to a boy.
The play includes discussion questions, and casting, set and costume suggestions.
Excerpt from the play:
Characters
AMBER — (F) sweet girl, trying to make friends
CASSIE — (F) sassy girl who tends to bully her friends
ASHLEY — (F) follower, does what Ashley says
KAITLYN — (F) tries to stick up for Amber
MRS. MORGAN — (F) Mom of Amber
Mrs. harper — (F) Mom of Brandon
(The action takes place in modern times in a pre-teen girl's bedroom.)
(Lights come up in a typical pre-teen bedroom. Boy band posters cover the wall and the color pink is everywhere. Four girls are lying on their stomach on sleeping bags on the floor – legs kicking in air.)
CASSIE
(pushing) Truth or dare?
AMBER
(nervously) I don't think we should play this game.
CASSIE
What's the problem? Are you afraid?
ASHLEY
Yeah, Amber, are you afraid?
KAITLYN
Leave her alone. She is new. She isn't ready to play this stupid game.
CASSIE
Aw, Kaitlyn wants us to leave Amber alone because she is new. What do you think, Ashley, should we leave Amber alone?
ASHLEY
(looks to Cassie to see what to do) I was new once. I had to play truth or dare. I lived through it, so she has to do it.
CASSIE
See? It's a tradition. Whenever a new friend invites us over for a slumber party, we play truth or dare. That's the deal.
AMBER
What will you ask?
CASSIE
Oh, you know, personal things.
(Voice of Mrs. Morgan is heard from off stage.)
MRS. MORGAN
Amber, do you girls need anything?
AMBER
(quickly) No, mom. We're all set. (coming back to the conversation) Are the dares hard or embarrassing?
ASHLEY
Definitely embarrassing. That's why we play this game.
KAITLYN
You don't have to do this, Amber.
AMBER
It's okay, Kaitlyn. I'll try.
CASSIE
See, Kaitlyn. She'll try. She's not afraid to join our little fun. (thinks for a minute) Okay, Amber. Truth or dare?
AMBER
(nervously looks around at Kaitlyn) Truth?
CASSIE
Perfect. Do you like Brandon?
AMBER
What?
ASHLEY
You have to tell the truth. That's the game.
AMBER
Are you going to tell anyone?
CASSIE
Outside of this room? Never. That's what we do as friends. We keep each other's secrets. You can trust us.
ASHLEY
Yeah, spill the beans. Do you like Brandon?
AMBER
(hesitates and then quietly answers) A little…
CASSIE
I knew it!
ASHLEY
I knew it too.
KAITLYN
Okay, next question.
CASSIE
Okay, Kaitlyn, since you are so ready to move on to the next round. Truth or dare?
KAITLYN
(looking Cassie right in the eyes) Truth.
CASSIE
Did YOU ever like Brandon?
(Ashley gasps in horror and acts surprised.)
ASHLEY
Oh, this will be good. Answer, Kaitlyn.
(Kaitlyn looks nervously at Amber and then finds the courage to answer.)
KAITLYN
Yes. I once liked Brandon (looking at Amber) But not anymore. That was in 5th grade.
CASSIE
(excited) What a scandal. Two girls liking the same boy. Wouldn't Brandon love to hear about this.
Why Subscribe?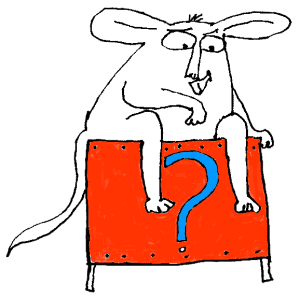 Inside Drama Notebook, you will find a huge collection of well-organized lesson plans, scripts for kids, drama activities, 50 drama games on video and more! Join today and dramatically reduce your planning time while delivering fresh, innovative drama lessons to your students! If you are new to teaching drama, this site will be a Godsend! You will immediately feel confident about teaching drama like an expert. The site guides you step-by-step and provides you with materials that you can use right away with your students.
If you have been teaching for years, Drama Notebook will inspire you with a fresh new approach and innovative ideas!
The site is packed with original, innovative lessons and activities that you will not find anywhere else—and new materials are added monthly.