6 characters. 2F; 2M; 2 Either; Flexible cast; 6 pages in length. Approximately 5 minutes running time. A radio play adaptation of the famous Christmas poem written by Donald A. Reasoner Jr.
'Twas The Night Before Christmas (Radio Play) is a short radio play for all ages. A reporter interviews the Moore family after they experienced a fascinating event. The magical story they tell will be hard to believe! This is an imaginative retelling of the classic poem "A Visit By Saint Nicholas" written by Clement C. Moore.
Donald A. Reasoner Jr. lives in Okinawa, Japan with his wife and family and teaches Bible, music and performing arts to middle and high school students.
Excerpt from the play:
CAST OF CHARACTERS
ANNOUNCER
REPORTER – Justin Case (M) or Holly Wood (F)
CLEMENT MOORE
MRS. MOORE
BENJAMIN
MARGARET
ANNOUNCER
We interrupt our regular programming for this breaking news story. We take you now to New York City, where our field reporter, Justin Case/Holly Wood is speaking with a local resident. Justin/Holly?
REPORTER
Yes, I'm standing here with Professor Clement C. Moore and his family at their home in western Manhattan. It appears that just a few nights ago, the Moore family had a unique encounter that took place right in their own house here on Houston Street. Professor, can you tell us what you witnessed?
CLEMENT MOORE
Of course. Well,
'Twas the night before Christmas,
when all through the house
Not a creature was stirring
BENJAMIN
Not even a mouse
CLEMENT MOORE
That's right, son. Not even a mouse. (PAUSE)
The stockings were hung by the chimney with care
MARGARET
In hopes that St. Nicholas soon would be here
CLEMENT MOORE
(TO REPORTER) These are two of my children. Benjamin and Margaret.
REPORTER
(TO BENJAMIN AND MARGARET) It's very nice to meet you. (TO CLEMENT MOORE) Did all of your children witness this, professor?
CLEMENT MOORE
Not all of them. Most of them slept through it. These two are my light sleepers so they were up at the first sound. The rest stayed in their rooms, is that right dear? (TO REPORTER) This is my wife.
REPORTER
It's nice to meet you Mrs. Moore. So, your other children were asleep?
MRS. MOORE
Yes, the children were nestled all snug in their beds;
MARGARET
While visions of sugar-plums danced in our heads
REPORTER
Sugarplums?
MRS. MOORE
Yes, I've spent the past week baking, and the children have been eagerly waiting for Christmas day when it's our tradition to put put out the plates of cookies, cakes, and other treats. (PAUSE) In fact, I caught one of them trying to sneak a sugarplum when they thought no one was looking.
BENJAMIN
(EMBARRASSED) Sorry!
CLEMENT MOORE
Well, anyway,
Mamma in her 'kerchief, and I in my cap,
Had just settled down for a long winter's nap
REPORTER
What happened then?
CLEMENT MOORE
Then…out on the lawn there arose such a clatter,
I sprang from my bed to see what was the matter.
Away to the window I flew like a flash,
Tore open the shutters and threw up the sash.
MARGARET
That's when Ben and I woke up.
REPORTER
Were you frightened?
BENJAMIN
(CONFIDENTLY) Nah, just curious.
CLEMENT MOORE
The moon on the breast of the new-fallen snow,
Gave a lustre of midday to objects below
REPORTER
So, even though it was nighttime, the moon reflected off the snow in such a way that you see objects clearly?
CLEMENT MOORE
That's right. It was beautiful!
REPORTER
Fascinating! Go on.
CLEMENT MOORE
Then, what to my wondering eyes did appear?
Why Subscribe?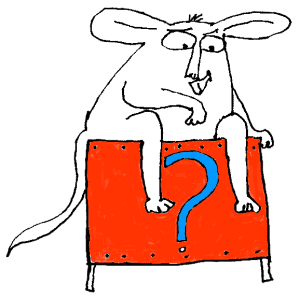 Inside Drama Notebook, you will find a huge collection of well-organized lesson plans, scripts for kids, drama activities, 50 drama games on video and more! Join today and dramatically reduce your planning time while delivering fresh, innovative drama lessons to your students! If you are new to teaching drama, this site will be a Godsend! You will immediately feel confident about teaching drama like an expert. The site guides you step-by-step and provides you with materials that you can use right away with your students.
If you have been teaching for years, Drama Notebook will inspire you with a fresh new approach and innovative ideas!
The site is packed with original, innovative lessons and activities that you will not find anywhere else—and new materials are added monthly.