2 characters. 1M, 1F. 9 pages. A short drama about teen parents and crime written by Alan Stolzer.
Visiting is a short play about two teenage parents in crisis. A young mother brings her newborn baby to visit his father in prison. Fears about their future dominate their conversation as the father attempts to bond with his new son. This play deals with the consequences of a gang initiation and a shocking truth is revealed that adds yet another obstacle to becoming a real family. This intense drama is full of conflict and perfect for teens!
Alan Stolzer was born, raised and educated in New York City.  After completion of military service, he traveled throughout Western Europe working odd jobs while writing freelance journalism for International Herald Tribune, Mallorca Daily Bulletin and various other European dailies (translated articles).  He was published in El Sol de Mexico and El Heraldo de Mexico and continued writing upon return to the U.S.; Alan has written for the stage and studied with playwright John Ford Noonan.  He also served as dramaturg at St. Clements Theatre, New York, NY. He has had his plays produced at the Bakers Union Theater Three, American Theater of Actors, Inner Space Theatre, Lovecreek Productions, South Camden Theatre, Scripts Up!, Hovey Players, Flathead Valley Community College (script chosen from over 500 entries), Piney Forks Playwriting Festival, Metropolitan Theatre, New York City, 11th Southeast Asian Theater Festival, and Pulp-Pourri Theatre, Corpus Christi, Texas. A podcast of his 10-minute horror play, "Last Patrol" and "Hilltop Serene" were semi-finalists for Playwrights First Award. He was a finalist in the Ready to Publish Award (Stagerights), and is a Playwright-in-residence at Red Harlem Readers, New York City and a member of The Dramatists Guild.
Excerpt from the play:
MOTHER: (17) In difficult situation; needful of maintaining family.
FATHER: (18) Jailed for gangbanging. Seeing son for first time. Needs to maintain "tough" profile.
SETTING: Visiting day at a prison.
FATHER
Give him here.
MOTHER
(Passing child to him)
Got to be smooth, hear? Don't wake him.
FATHER
You think I don't know that?
MOTHER
Never mind what you know. Who do he look like?
FATHER
Me.
MOTHER
My mother is who.
FATHER
You see her everywhere.
MOTHER
He do, I say.
FATHER
Ssssh …
MOTHER
(Whispering)
Don't be telling me who's who.
FATHER
This ain't no time for argument.
MOTHER
You right – for a change.
FATHER
(To baby)
Got to be locked up before I get respect. Hear?
MOTHER
So? What do you think?
FATHER
(Examining infant)
Of what?
MOTHER
Him, dummy.
FATHER
Too early to tell.
MOTHER
(Tries retaking baby)
That really helps.
FATHER
(Resisting)
Hold on … We need to know each other. Only just met.
MOTHER
We ain't got all that much time.
FATHER
Who is stuck in here? You or me?
MOTHER
Me and him the visiting party.
FATHER
Then visit. We bonding – can't you tell?
MOTHER
Me? I can't tell nothing. After all, took all kinds of pain to bring him to the light – and to you
for that matter. Ain't easy getting here. Bus crowded, people yakking like fools. Takes time, too.
Have to see to him all the way.
FATHER
There's a little corner of the cell where he could bed down for the night.
MOTHER
Gimme back my baby!
FATHER
Quiet now.
MOTHER
I'll call the cops on you.
FATHER
They all around – take your pick.
MOTHER
They even more ugly than you.
FATHER
(Attending baby)
Look at the guns he got.
MOTHER
What should we call him? I like Jeffrey. Been two weeks without a name you know. I held off
naming him till we come here.
FATHER
Jeffrey? Is that all?
MOTHER
A fine name.
FATHER
King Royal sounds good to me.
Why Subscribe?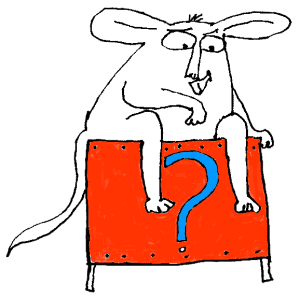 Inside Drama Notebook, you will find a huge collection of well-organized lesson plans, scripts for kids, drama activities, 50 drama games on video and more! Join today and dramatically reduce your planning time while delivering fresh, innovative drama lessons to your students! If you are new to teaching drama, this site will be a Godsend! You will immediately feel confident about teaching drama like an expert. The site guides you step-by-step and provides you with materials that you can use right away with your students.
If you have been teaching for years, Drama Notebook will inspire you with a fresh new approach and innovative ideas!
The site is packed with original, innovative lessons and activities that you will not find anywhere else—and new materials are added monthly.