3 characters. 2M, 1F. 9 pages in length. Approximately 5-10 minutes running time. A comedic, one-act play for older teens and adults written by Cameron Corcoran.
Waiting Room is a hilarious, raunchy comedy that is guaranteed to have the audience in stitches! When Clint, Ryan, and Sam meet in a hospital waiting room, they learn that each one has had an intimate relationship with Charlotte, the patient. Clint's stories of Charlotte's philandering force Ryan and Sam to question Charlotte's commitment and their true feelings for her. (Contains strong language.)
Cameron Corcoran is a Law graduate from the University of Sheffield, one of the top law schools in the United Kingdom. He has been writing plays for a couple of years and has had successes, most notably at scratch nights and at the Camden Fringe Festival.
Excerpt from the play:
CAST OF CHARACTERS
CLINT: Slightly older; Bored and uninterested; 20s Male
RYAN: Worried young man; 20s; Male
SAM: Concerned young woman; 20s; Female
SCENE ONE
Clint, Ryan, and Sam sit on three chairs in a line in the center of the stage. Ryan holds a bouquet of flowers.  There are NHS posters and a discarded wheel chair on the stage.
CLINT
(Looks around: uninterested.) These places have really gone to the dogs. (Bitter.)
Didn't even offer us a coffee.
RYAN
They're nurses.
CLINT
When it suits them. (A beat.) I don't even know what I'm doing here.
RYAN
Why are you here?
CLINT
I was invited by the family. You?
RYAN
Ditto.
CLINT
How did you know Charlie?
RYAN
I still know her.
CLINT
Sure, but how?
RYAN
She was my girlfriend.
CLINT
She gets around.
RYAN
Sorry?
CLINT
When was that?
RYAN
Back at school.
CLINT
A long time ago.
RYAN
Not that long ago.
CLINT
A lot of stuff can happen in that time.
SAM
(Interrupts.) Do you guys mind? This is a hospital, not a men's social.
CLINT
I wouldn't know what a men's social looks like.
SAM
Well just, you know, show some decorum.
CLINT
The dead don't care.
RYAN
She's not dead!
CLINT
She's not the only patient here! Well in intensive care. For the brain dead. Could argue they're all dead and there are no patients.
SAM
What are you, a philosopher?
CLINT
I am actually.
SAM
(Suspicious.) Is that so?
CLINT
Yeah, was her teacher.
SAM
(Ever suspicious.) Hmm.
RYAN
So why are you here?
CLINT
(Cinematic.) Because we were lovers, Ryan.
RYAN
How do you know my name?
CLINT
Maybe there was some overlap.
RYAN
What!?
CLINT
It was university,man. Get over it.
Why Subscribe?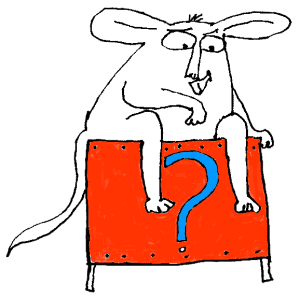 Inside Drama Notebook, you will find a huge collection of well-organized lesson plans, scripts for kids, drama activities, 50 drama games on video and more! Join today and dramatically reduce your planning time while delivering fresh, innovative drama lessons to your students! If you are new to teaching drama, this site will be a Godsend! You will immediately feel confident about teaching drama like an expert. The site guides you step-by-step and provides you with materials that you can use right away with your students.
If you have been teaching for years, Drama Notebook will inspire you with a fresh new approach and innovative ideas!
The site is packed with original, innovative lessons and activities that you will not find anywhere else—and new materials are added monthly.