13 characters. 5M, 2F, 5 Either; Flexible casting; 4 pages in length. Approximately 5 minutes running time. A comedy about a competition to marry a princess by Jasmine Rodgers.
Wanted: An Ethical Prince is a hilarious fairy tale about a contest to marry a princess. When the king decides it is time to find a suitor for his daughter, he announces a contest to the kingdom. Four brave knights will compete in several categories to win the hand of the princess. The only stipulation is that there can be no cheating. Anyone behaving unethically will be disqualified. What will happen when the most devious and unscrupulous knight keeps winning? Find out in this comedy about ethics for children!
Jasmine Rodgers is a full-time performing arts teacher for Berkeley International, an international school in Bangkok, Thailand, where she is an active choreographer and director for both primary and secondary school musicals. She holds a BS in Early Childhood Rehabilitation/Special Education and a MA in Education with a focus on the performing arts with English language learners.  This will be her 9th year teaching dance and drama full-time. Jasmine enjoys creating theatrical scripts that her students can easily understand and enjoy performing!
Excerpt from the play:
CAST OF CHARACTERS
Narrator 1
Narrator 2
The King
The Queen
The Princess
Dragon
Horse 1
Horse 2
Wade
Lukas
Bob
Loe
Guard
Narrator 1
Once upon a time, in a land far away, there was a kingdom. And in that kingdom there was a king and Queen. The king and queen wanted someone noble and brave to marry their daughter and become the next king.
King
My daughter is now 18 and is looking for someone brave and ethical to marry. I will host a contest to see who is good enough to marry my daughter and rule the kingdom.
Narrator 2
So the king made an announcement to his kingdom.
King
Attention, everyone! I will choose one of you to marry my daughter. First you must win my three challenges! But remember, no cheating. Cheating is not ethical and a king should be ethical.
Narrator 1
Soon, four knights were chosen and the queen introduced them to her people.
Queen
Firstly, Bob the Brave!
Bob
I'm not afraid of any challenge! I will get the princess!
Queen
Ok…Next up, Lukas the Lucky!
Lukas
I will destroy this competition with a single wave of my sword!
Queen
Thirdly, Loe the strong!
Loe
The princess will be mine!
Queen
And lastly, Wade the sneaky!
Wade
Oh, hi, everyone! Happy to compete with you. (evil smile)
Princess
The four knights are ready to begin the competition. May the best knight win!
King
The first challenge is the race. Whoever gets to the end of the line first, wins.
Princess
Ready? 3..2..1.. GO!
(Wade pushes Bob and he falls down. Wade runs ahead of Lukas and Loe and he reaches the other side first.)
Narrator 2
Wade pushed Bob when the King wasn't looking and won the race.
King
The winner of the first round is.. Wade! Now for our loser of the round… Bob!
Bob
It's not fair! Wade cheated!
Why Subscribe?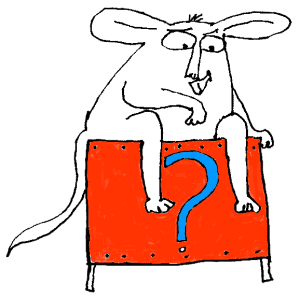 Inside Drama Notebook, you will find a huge collection of well-organized lesson plans, scripts for kids, drama activities, 50 drama games on video and more! Join today and dramatically reduce your planning time while delivering fresh, innovative drama lessons to your students! If you are new to teaching drama, this site will be a Godsend! You will immediately feel confident about teaching drama like an expert. The site guides you step-by-step and provides you with materials that you can use right away with your students.
If you have been teaching for years, Drama Notebook will inspire you with a fresh new approach and innovative ideas!
The site is packed with original, innovative lessons and activities that you will not find anywhere else—and new materials are added monthly.