5 characters. 2F, 3M, 14 pages in length. Approximately 10-15 minutes running time. A play for children about protecting endangered species written by D.C. Copeland.
Where Is Bartram? is the story of a group of endangered species living in a rare forest in Florida. The group calls a meeting to discuss what they should do to protect their world from destruction by humans. When a ruthless excavator comes tearing through their home and threatens to squish them all in his giant jaws, it's up to Bartram, his friends, and the audience to save the day! A wonderful short play that teaches children about the threats to our environment and what they can do to help!
D.C. Copeland is a member of the Dramatists Guild. His full-length "dancical", Jitterbug! has had two NYC readings. The second had dance numbers by Emmy-nominated choreographer Jeffrey Page. Free Educator Manuals and Student Questionnaires based on the National Core Arts Standards are available at jittrbug.net. Copeland is currently writing the libretto for Fajardo: The Beat Goes On. It's based on the true story of a drug addicted kid from the Bronx with a rap sheet a mile long who grows up and revolutionizes ballroom dancing.
This play links to a video that describes a current area of concern!
Excerpt from the play:
CAST OF CHARACTERS
BARTRAM HAIRSTREAK: a proactive butterfly.
BONNIE: an anxious Florida Bonneted bat.
FLO: a timid Florida Leafwing butterfly.
TIGGER: a flamboyant, hyper tiger beetle.
JAWS: a ruthless excavator.
Location/Time
Miami, Florida/Present
SETTING: One of the world's rarest forests, a section of Miami-Dade County's last intact tracts of endangered pine rockland.
AT RISE: BONNIE is hanging upside down from a tree branch and FLO is sitting on the branch on the other side of the "tree trunk."
BONNIE is anxiously looking around.
BONNIE
Where is Bartram?
TIGGER, a Miami Tiger Beetle, runs onto the stage. He's wearing oversized sunglasses and is wrapped in an iridescent cape. He runs, stops, doesn't move– and then runs, stops, pauses again, and looks out over the audience.
BONNIE
Tigger! Stop that! You're making me crazy!
TIGGER
Stop what?
FLO
Bonnie, relax. It's just Tigger's way.
BONNIE
Yeah, well it's making me crazy… Where is Bartram?
TIGGER
Bartram's not here?
BONNIE
We can't have a meeting without Bartram!
FLO
Why not?
BONNIE
Because Robert won't allow it.
FLO
Who's Robert?
BONNIE
The guy who wrote the book on how to hold a meeting.
FLO
Does he live in the forest?
BONNIE
No! Not everybody lives in the forest you know.
FLO
Too bad for them.
TIGGER
Yeah, too bad for them.
BONNIE
Where is that crazy little butterfly?
FLO
Give him time. You know him, probably smelling the roses.
BONNIE
"Smelling the roses?" We don't have time for that! Time is of the essence! Our lives are at stake for crying out loud!
BONNIE starts echo locating.
TIGGER goes nuts, jumping up and down and zipping around the stage and stopping short for a second to grab his head before doing it again.
TIGGER
Tigger no like! Tigger no like!
FLO
(Grabbing ears) Whoa, Bonnie, what's up with that? It's not dark yet.
BONNIE
(Stops echo locating) Just calling Bartram. It's his ring tone. Tigger, stop it already!
TIGGER stops short, looks around and slowly removes his hands from his ears.
FLO
His ring tone? Do I have a ring tone?
BONNIE
Yes.
TIGGER
Do I?
BONNIE
No.
FLO
How come I never heard it?
TIGGER
Good!
BONNIE
Because I never needed to call you.
FLO
What, I'm not worthy?
TIGGER
No, you're LUCKY!
BONNIE
You're very worthy. You're an endangered species for crying out loud.
FLO
Yeah, what's up with that? I don't feel "endangered."
TIGGER
Me neither. But I do feel… special. Da-da-da-Dum… (TIGGER strikes a pose and runs his hand along his iridescent cloak while humming a tune.)
BONNIE
You are special, Tigger. We all are. Tigger, for your size, you're the fastest thing on the forest floor. And the baddest thing too.
TIGGER
Darn tootin.' They don't call me a Tiger Beetle for nothing. (Growls.)
BONNIE
Flo, you're a master of disguise. When you're flying, our world is lit up in flashes of color. But when you rest on a leaf, you vanish. None of us can do that.
FLO
(Preening.) Yeah, I am pretty good at that.
BONNIE
And me, well you know what I can do.
TIGGER
(Holding head.) Yeah, make me crazy.
FLO
–Fly through the woods on the darkest nights without running into anything!
TIGGER
And hang upside down on a branch all day and not get a headache, whoop-de-do– but wouldn't you rather be wearing my coat of many colors? Da-da-da-Dum. (TIGGER pauses to model his cloak and hum.)
FLO
You know, Tigger, it isn't all about you.
BONNIE
That's right, Flo, it's all about us. Thanks to Bartram's chance encounter with the human, now we know we're also… endangered.
FLO
Yeah, what did he call him?
BONNIE
A "scientist," whatever that is. Told him that he and me and you– and even you, Tigger– are all on some kind of "endangered species list."
TIGGER
(Assumes a boxer's stance, throws punches.) Just try to "endanger" me. I'll show 'em..
FLO
(Rolls eyes, shakes head dismissively) Yeah, sure you will. Bonnie, what did we do to deserve that?
BONNIE
From what I can tell, being in the wrong place at the wrong time. Humans want to live where we do. But Bartram says not to worry 'cause we got an Uncle Sam looking out for us.
TIGGER
(Shadow boxing.) Uncle who?
BONNIE
Uncle Sam.
TIGGER
Never heard of him.
Why Subscribe?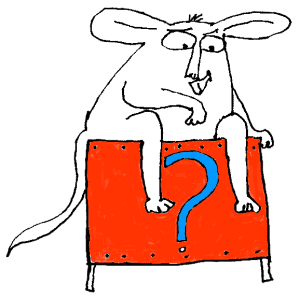 Inside Drama Notebook, you will find a huge collection of well-organized lesson plans, scripts for kids, drama activities, 50 drama games on video and more! Join today and dramatically reduce your planning time while delivering fresh, innovative drama lessons to your students! If you are new to teaching drama, this site will be a Godsend! You will immediately feel confident about teaching drama like an expert. The site guides you step-by-step and provides you with materials that you can use right away with your students.
If you have been teaching for years, Drama Notebook will inspire you with a fresh new approach and innovative ideas!
The site is packed with original, innovative lessons and activities that you will not find anywhere else—and new materials are added monthly.