11+ characters, flexible casting. Approximately 10 minutes long. A Greek myth based on a water nymph who turns into a sunflower. Adapted by Linda Kohler.
In this retelling of the legend of Clytie-a water nymph who became a sunflower-the characters change the story as they go along. It's a headache for the narrators! Clytie refuses her fate of eternal sadness (over her unrequited love for the Greek god of the sun, Apollo). Instead, she chooses a bright and happy ending for herself. In addition to this playful script, extension activities, discussion questions and an original telling of the myth, are included at the end of the script.
Linda Kohler lives in South Australia, on Kaurna land. She's worked as a teacher, television scriptwriter, barista and proofreader. She spent many years teaching primary and early childhood arts. Linda's poetry and stories are published in Australian anthologies and periodicals. She loves nature, cacao, growing her own food, and writing exciting new things. She is particularly excited to write plays for children because she remembers the fun of playing a lead: RAT in her school musical, when she was a child. Find Linda's writing website at: www.lindakohler.com.
Excerpt from the play
CHARACTERS
NARRATOR 1 – (M/F) an uptight character
NARRATOR 2 – (M/F) less highly strung
CLYTIE – (F) a water nymph
LU (LEUCOTHEA) – (F) a water nymph, and CLYTIE's sister
APOLLO – (M) the sun god, a show off
KING OCEANUS – (M) a god, and CLYTIE and LU's father
WATER NYMPHS 1, 2 and 3 – (M/F – can be nymphs or satyrs)
OTHER WATER NYMPHS – (M/F) as many or as few as you wish
SUNFLOWERS – (M/F) any number you like: lines can be spoken in unison or as separate parts
The time is early, before sunrise. The WATER NYMPHS are quiet and deep in the water (flat on the floor). The SUNFLOWERS stand along the riverbank, heads bowed. KING OCEANUS sits on his throne to the back of the stage. NARRATORS 1 and 2 stand beside the riverbank. NARRATOR 1 is carrying a script.
APOLLO enters, riding his horse to centre-stage.
APOLLO
(with bravado) Hello! I'm Apollo, the sun god. Aren't I brilliant?! This play is about Clytie – a water nymph who loved me, but I didn't love her back. She spent her whole life gazing up at me and pining for my affection. She pined so much that in the end her feet grew roots, and she became a sunflower.
ALL
(in loud unison) Silly Clytie.
APOLLO
(gestures to the NARRATORS) Over to you.
APOLLO exits.
NARRATOR 1
There were once two water nymphs named Clytie and Leucothea, who…
LU
(interrupting) No way. I'm not getting stuck with that old name. Call me Lu.
NARRATOR 1
(frowning) The legend says you're Leucothea, so you can't be Lu.
LU
If I'm such a legend, then I can have any name I want.
NARRATOR 2
(to NARRATOR 1) She has a point.
NARRATOR 1
(frowning more) Fine. (continues) There were once two water nymphs named Clytie and Lu, who were sisters. Very early each morning, while it was still dark, they climbed out of the river with the other water nymphs and danced on the riverbank.
The WATER NYMPHS all climb out of the river, yawning. WATER NYMPHS 1, 2 and 3 don't dance. A few of the OTHER WATER NYMPHS dance sleepily.
WATER NYMPH 1
I'm not dancing this early.
NARRATOR 1
Excuse me?
WATER NYMPH 1
I'm not dancing as soon as I wake up.
WATER NYMPH 2
Me neither.
WATER NYMPH 3
(nodding in agreement) I'll need breakfast first. And maybe a hot drink.
OTHER WATER NYMPHS
(stop dancing) Yes, breakfast please.
NARRATOR 1
(firmly) Absolutely not. In the legend, the water nymphs dance. They don't eat breakfast.
WATER NYMPHS (ALL)
(crossing their arms) We do.
NARRATOR 2
(to the WATER NYMPHS) Err, there's not a lot of food on the riverbank…
SUNFLOWERS
(cup their hands to offer their petals as bowls)
There's honeydew. It's warm, too.
WATER NYMPHS
(trying the honeydew) Yum! Thanks!
NARRATOR 2
(brightly) Great! Problem solved.
NARRATOR 1
(annoyed and speaking sarcastically) Yes, wonderful. But now we have no dancing.
CLYTIE
I'll dance. It'll warm me up – and I am the star of the play, after all.
Why Subscribe?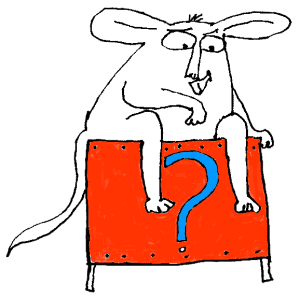 Inside Drama Notebook, you will find a huge collection of well-organized lesson plans, scripts for kids, drama activities, 50 drama games on video and more! Join today and dramatically reduce your planning time while delivering fresh, innovative drama lessons to your students! If you are new to teaching drama, this site will be a Godsend! You will immediately feel confident about teaching drama like an expert. The site guides you step-by-step and provides you with materials that you can use right away with your students.
If you have been teaching for years, Drama Notebook will inspire you with a fresh new approach and innovative ideas!
The site is packed with original, innovative lessons and activities that you will not find anywhere else—and new materials are added monthly.