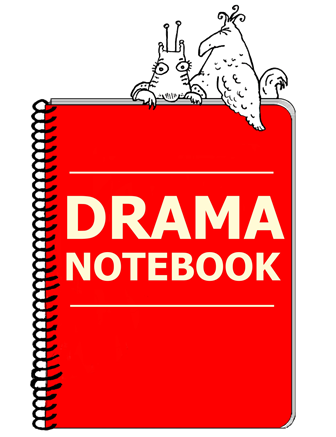 What to do now?
Go check out the materials!
New! Network with other Drama Notebook members in our private Facebook group.
Welcome to Your Drama Notebook Free 7-Day Trial!

(Please read this message and bookmark this page for future reference.)
You now have access to a wealth of original, meaningful lesson plans and activities that can change your life as a drama teacher.
Download Limit
Your 7-day trial includes three free downloads. You may choose from any of the hundreds of lessons, scripts and more found in our lesson library. If you love what you find, do nothing and after seven days, your account will be charged $9.95 and seven more downloads will be added to your account. This is a recurring subscription and will bill again in another 30 days. Unused download credits do roll over from month-to-month. If you cancel, you will need to download lessons before your subscription runs out.
If you decide not to keep your subscription, simply cancel before the 7-day trial is over. The three free lessons are yours to keep.
NOTE: The full-workshop lesson plans in the Drama Notebook Store are not included in a regular membership. Those are extremely detailed and may be used to teach a summer camp, semester, or an entire drama unit.
Upgrade
If you wish to upgrade to a three-month, or yearly subscription, simply go into your account and cancel your monthly subscription. Next, click 'add/renew subscription' and choose the option that you want. If you decide to upgrade to a yearly subscription within the first month, we will refund your first month's charge. Write a quick note to our customer service professional, and a refund will be issued usually on the same day. alex@dramanotebook.com.

Technical Problems
Once you are a subscriber, the JOIN NOW button underneath individual e-book titles changes to DOWNLOAD. If you are unable to open the materials right away, try accessing the site from another browser, or clearing recent history, as your computer may have stored cookies. If you experience any other technical problems, or are still having trouble opening the materials, please contact customer support at alex@dramanotebook.com.

P

ayPal Delay
IMPORTANT-If you paid via PayPal, there may be a delay of about two hours before your payment is processed and you may view the materials.
Special Requests/Comments
If you are looking for something specific, feel free to reach out to Janea. Also, if you have questions or comments on the site, she would love to hear from you. janea@janeadahl.com.

Drama Notebook Mission
The Drama Notebook mission is to help you and support you, as drama teachers often work in isolation. Teaching drama requires a lot of energy, enthusiasm, patience and creativity. But this work is vital to humanity and can be life-transforming for your students.
Thank you for all you do.
–Janea Dahl, Author, Drama Notebook
Note: If you paid via Paypal, it may take an hour or two to process. Wait a while and then come back and enjoy the materials!