45-minute adventure/comedy. Parts for 23 young actors. Ages 8-12. Flexible casting! (5 credits)
In this comedic play, a princess in hiding hires a bumbling inspector to find a stolen medallion that proves she is the heir to the throne. Lots of fun with roughly seven principal characters and another fifteen or so supporting roles. The show is about 45 minutes long ending with a hilarious chase scene that brings the action to a dramatic close.
Excerpt from the play:
CHARACTERS (In order of appearance)
NEWSPAPER BOY: opens the show.
LILY, BETTY, TRACY: sisters who are stylish but probably not too bright.
LOGAN (ELIZABETH, if female is cast): Emma's friend who is accused of stealing
TOOL SHOP OWNER
TOOL SHOP OWNER'S WIFE
LUCINDA (BARNABY if male is cast): the queen's conniving sidekick.
EMMA: a princess in hiding.
BUTCHER: very near-sighted witness to the crime.
POLICE CHIEF DONUT
OFFICER CUSTARD
OFFICER JELLY
SECRETARY: appears briefly to answer phone.
DETECTIVE: appears briefly to answer phone.
INSPECTOR CORNELIUS BUMBLE: the unwitting hero of the show.
MARS: the Inspector's pet dog who finds a key clue.
QUEEN: Emma's stepmother, and of course the villain of the story.
JUDGE
PROSECUTOR
DISTRICT ATTORNEY
STENOGRAPHER
GUARD
TV CAMERMAN: no lines, but appears in the courtroom scene.
SETTING
A small village, somewhere in time, somewhere in England.
PRELUDE
(NEWSPAPER BOY comes through the audience up to the stage and exits. He carries a bag of newspapers and waves a newspaper with the headline displayed.)
NEWSPAPER BOY
Extra! Extra! Get your paper here! King and Princess missing from Castle! Extra! Extra! Read all about it! King and Princess missing from Castle! Citizens wonder who's in charge!
SCENE 1
(THE TOWN SQUARE – dusk. A month later. A few townspeople, including LILY, BETTY and TRACY, three ditzy but stylish women, stroll through the SQUARE enjoying a pleasant evening. LOGAN, who wears an easily identified hat, is in front of the Tool Shop talking to the TOOL SHOP OWNER and his WIFE. LUCINDA, dressed like a man and wearing a moustache, slinks in quietly behind LOGAN and deviously plants the fake medallion in LOGAN's coat pocket. She pretends to look in the Tool Shop Window as LOGAN, the TOOL SHOP OWNER and his WIFE go inside. At this point EMMA enters and walks slowly through the square, window shopping. LUCINDA dons a hat identical to LOGAN'S and moves quietly towards EMMA. She sneaks up behind EMMA while she is looking in one of the shop windows and smoothly removes EMMA'S necklace, pocketing it before EMMA notices. As she is about to make her getaway, she purposefully bumps into EMMA. EMMA turns around quickly and sees LUCINDA disappearing into the night, but EMMA, of course, thinks the retreating figure is her dear friend, LOGAN.)
EMMA (turning around)
Oh, excuse me. Logan? Hmph! He's certainly in a rush. (EMMA tosses her hair and doesn't feel her necklace. In a panic she searches her neck and looks around frantically.) Oh, no. My medallion! It's gone! Help! I've been robbed! Help!
LILY/BETTY/TRACY
(Adlib.) Robbed? Oh my!
(Enter BUTCHER, with half his face full of shaving cream and several bandages on his fingers, TOOL SHOP OWNER and WIFE.)
BUTCHER
What's going on? What did you say was stolen, Miss?
TOOL SHOP OWNER
By whom?
EMMA
It was my necklace. It was very valuable!
TOOL SHOP OWNER
By whom?
(Enter LOGAN from tool shop.)
EMMA
I don't know. A man with a green coat and red hat.
TOWNSPEOPLE
(Adlib and pointing to LOGAN…)
He has a green coat and red hat.
EMMA
Logan, no, not Logan!
ALL (Adlib)
This is terrible! Imagine! The thief!
(Enter POLICE CHIEF DONUT, OFFICER CUSTARD and OFFICER JELLY.)
POLICE CHIEF DONUT
What's all the commotion?
BUTCHER
Chief Donut, arrest this man. He's guilty of robbery!
LOGAN
What? That's ridiculous. Emma, you know I wouldn't do this!
POLICE CHIEF DONUT
Quiet, you! (To CUSTARD and JELLY) Officer Custard, search him!
(CUSTARD finds the missing medallion in LOGAN's pocket and hands it to CHIEF.)
CUSTARD
Well, look what we have here.
BUTCHER
See, I told you he was the culprit!
JELLY (Handcuffs him.)
You're under arrest.
(The OFFICERS drag a protesting LOGAN offstage.)
Why Subscribe?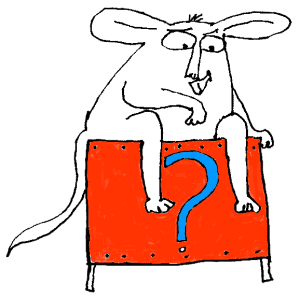 Inside Drama Notebook, you will find a huge collection of well-organized lesson plans, scripts for kids, drama activities, 50 drama games on video and more! Join today and dramatically reduce your planning time while delivering fresh, innovative drama lessons to your students! If you are new to teaching drama, this site will be a Godsend! You will immediately feel confident about teaching drama like an expert. The site guides you step-by-step and provides you with materials that you can use right away with your students.
If you have been teaching for years, Drama Notebook will inspire you with a fresh new approach and innovative ideas!
The site is packed with original, innovative lessons and activities that you will not find anywhere else—and new materials are added monthly.