Drama Notebook holds a Monologue Contest every month for students ages 6-18. We are building a collection of fantastic original monologues for kids and teens entirely written by students.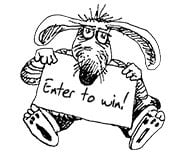 Winners are chosen monthly and featured on this page.
~PERMISSIONS~
While the monologues in this collection are FREE, they are copyright protected. They may be used for educational settings without asking for permission. They may be used for auditions, performed in educational settings, used in school and community theatre performances, and video-taped.
The performer must cite the author AND Drama Notebook in his/her recitation, and if possible, add a link to the Drama Notebook Monologues on a web page where the performance is shared.
For commercial rights and other inquiries, please contact us.
~2021 ANNOUNCEMENT~
If students or adults want to perform these monologues on video and send us a link to the performance, we may publish the performance on this page. Simply upload the video to YouTube, or send us an mp4 file of your performance. There is no need to contact us ahead of time. Just send a link or a video here.

Over The Moon
Second Place Winner
By: Adela Fless, Age 11, Whistler, Canada
Description: Maya discovers she really wants to be an astronaut, but her parents have other plans for her.
Genre: Dramatic/Comedic
How was my day at school? Uh, you know, it was average- Just your regular old school day. Nothing special. Humdrum, basic, repetitive, run of the mill-Just plain old-fashioned school. Ugh, who am I kidding!? I'm over the moon! Pun intended! We started an astronomy unit in science class today and I really love it! Don't act so excited. Well, we got to learn about rocket boosters. Man, those things are crazy powerful! We even did a 3D flight simulation on the computer and Billy fell out of his chair! Everyone started laughing, except me. I was too busy admiring the planetary posters on the wall. "To infinity and beyond!" Well, actually, they're made out of aluminum or titanium. Lightweight, yet very strong! I learned about it in a book. You know, those things you always encouraged me to read? Well, I've been reading a lot of books about space. Wait! You're what? I don't want to volunteer at the clinic! I'm not going to become a doctor! (beat) Um…nothing! I said nothing! (beat) Wait! It's just…I kind of, I- Well- Uh…I…I want to become an astronaut. I know you want me to be a doctor, but I love astronomy and I actually think I'm good at it! You both have this fantasy of me becoming a doctor, but I just don't have the passion! Can you pass the gravy? Please? I just want you to think about how I could excel as an astronaut! I could make a discovery that could change the course of the world as we know it, and I need to start somewhere. You agree? Okay! So, there's a big astronomy camp this summer and at the end, it turns out there's going to be a surprise test. The person who gets the highest mark wins a scholarship to a prestigious astronomy program in the fall. If I win, I could actually have a good chance at making my dream come true! What do you say? It's a deal? Great! Can you please pass the beef? Speaking of beef, why is beef tastier in space? It's meatier.
Zoom, Zoomy, Zoom
Third Place Winner
By: Jade Preeya-Werba, Age 13, Islamabad Pakistan
Description: A teacher struggles to teach her class virtually
Genre: Comedic
All right. Good morning, class. Welcome back to another day of online school. Hope you are all doing well. Let's get started. Wait, before we start, um, Jason, can you please turn on your camera? It's required to have it on. EARTH TO JASON. Please turn your camera on. JASON. *sigh* Okay, then. Oh, Felicia, can you please adjust your screen so we can see you and not your forehead? Oh- dear, that's too much. Can you adjust it so we can't just see your mouth? We want to see your whole face. Maybe move your screen back a little? It's fine. We'll figure it out later. All right, class. Seems like we can finally get started. Earl, son? You're un-muted. Why are you watching Youtube? It's not even the most boring part of my class yet! Ugh, Mia, please would you get out of bed? We are literally in class right now. You can't be sleeping in class! Get out of bed and find a desk already! Sean? What is that? You can't hear me? Oh. Uhhh, have you tried reloading the zoom page? You can't reload zoom? Oh. How about you try to leave and rejoin? Okay? Oh no. Geena, it looks like your frozen. Are you frozen? You're frozen. AHH, MUTE YOUR MIC DEAR. MY EARS. PLEASE. TURN. OFF. YOUR. MICROPHONE. Thank you. Moving on- oh, what a pleasant surprise! Everyone, look here! My cat, Peanut has decided to join our lesson- OH DON'T YOU THINK ABOUT IT. GET OFF MY COMPUTER. GET. OFF. NOW. *hurling motion with hands* Sorry about that. Guys, I realize we have been doing this for months now, but we only gotta hang in for a little longer. And yes, it's been hard, and extraordinarily frustrating, but I believe that we can do it, so let's go to it. Only a little longer guys. We'll be in school soon enough. Come on…And I disconnected from the lesson. In the middle of my inspirational speech. Okay, I will not cry. I will not cry.
Monologue
Honorable Mention
By: Caroline Seawell, Age 15, South Carolina USA
Description: A frustrated theater student brainstorms ideas for a monologue they must write.
Genre: Comedic
C'mon brain, THINK! This monologue is due tomorrow and I have nothing! Not a single word! This sucks, I am going to fail my theater class all because I can't come up with one stupid paragraph. Perhaps some cookie dough ice cream could help me think? No! I can't eat yet! I have to stay focused! Maybe I should make it about love or something. Teachers like to read stuff like that, right? Or I could write about a kid with a scar who gets a letter from a foreign school and finds out he's a wizard and, wait, nope that's Harry Potter. Ooh, maybe I could write about a character who can't come up with a monologue and they are trying to brainstorm ideas on what to write about. No, that is way too meta. Ugh. I am making this way harder than it has to be but I really can't fail, I just can't! If I fail this, then I have a B on my report card, then I'll lose motivation and then that B will turn into an F and then boom! I'm failing all of my classes and I drop out of school to become a sign spinner outside of KFC. Not to mention that my mom would kill me. I wouldn't blame her either. If I was a single mom working two jobs just to provide for a kid who failed all of their classes I would be mad too. She really is the best. She's always supported my love of theater and to be honest I wouldn't be where I am without her. She's my hero. Wait a minute, that's it! I should write a monologue about my mom and how hard she works every day! This is going to be so good. I think all of this brainstorming has earned me a visit with some of my good friends: Ben and Jerry.
Forgive, Forget, and Fiddlesticks
Honorable Mention
By: Isabella Besly, Age 13, Texas USA
Description: The protagonist is mad at their best friend and tries to give them the silent treatment.
Genre: Comedic
I'm not talking to her. She knows what she did. (beat) No, I don't think I'm overreacting. I'm not! (turns to someone who's not there) You know what you did! (turns back around) Snickerdoodles. I'm not supposed to be talking to her. I'm giving her the silent treatment, if that's not clear. She deserves it. She knows what she did. (turns to back and looks really annoyed, then yells) I'm not talking to you! (turns back around) Dolly Parton. I just talked to her. I'm really bad at this "ignoring your best friend because she stabbed you in the back, showing you the cold, merciless person she really is after thinking you knew her since kindergarten", aren't I? Well, live and learn. (pauses like someone's talking to her, gets really mad then turns to where the invisible "friend" is) I will not forgive and forget! (turns around and sighs) Fiddlesticks. I talked to her. Again. Ugh. I think she's trying to get me to snap at her so she can talk to me. But she doesn't even deserve my yelling. Traitors don't deserve anything. (beat) I'm going to ignore her. Really ignore her. I'm not going to talk to her nor acknowledge her existence. She's dead to me. (turns to the friend) You're dead to me! (exasperatedly) Tea and crumpets! (exhales) Starting now. She's dead to me starting now. Ugh, why do you think I'm overreacting? I'm not. Do you really want to know what that cockroach did? Fine she- (turns around and starts to talk to the "friend" but stops themselves and turns back around) Did you see that? I totally ignored her. Well, maybe I turned to her, but I didn't say anything. Nothing! Rainbows and unicorns, that felt good! (beat and gets sad) But, now it doesn't. (turns to where the "friend" is) Shish Kabobs. I really messed this up, didn't I? I just threw away a friendship after one mistake. I mean, it was a big mistake, huge. Like Godzilla couldn't even—okay not the time. (sighs) I don't know if I can ever forget what she did. But I can try to forgive, can't I?
Stupid Cupid
First Place Winner
By: Catherine Young, Age 12, Texas USA
Description: A teenage girl explains why she hates Valentine's Day while grocery shopping.
Genre: Comedic
Valentine's Day is the most stupid holiday that has ever existed if you ask me. It's just all of these big-money corporate companies profiting off of naive romantics by selling aphrodisiacs, like chocolates. (Picks up a heart shaped box of chocolates.) You know what chocolate's made of? Cacao. Now, cacao looks delicious from the outside, but boy, is it disgusting. It's grainy, bitter – just like the L word itself. (Puts aside the box of chocolates and continues on down the aisles.) Riddle me this – why should an innocent teenager be bombarded with all of this, this pink, red, artificial, sugary sweetness when just going to the store to pick up some Doritos? All I really want today is to grab these chips, head to my room, and drown out the yelling from my parent's room with the screams from Chainsaw Massacre #2, because believe it or not, that movie is slightly less terrifying than what's going on outside my bedroom door. (Accidentally steps on a teddy bear with a tag that says, "I Love You.") And the worst part – everything, everything, everything, everywhere you look, has the L word on it. You know, the L word? (Whispers.) Love? Why should I have to see that word, over and over again? Every time I look at it, it feels like a punch straight to my gut. And being in a grocery store the day before Valentines, that L word isn't exactly scarce. Why do I have to suffer through this? Why do I have to be ambushed by this word at a drugstore when it's a word that my parents don't even say to each other anymore? (Pauses, reigning in her emotion, and scowls at the bear.) Who would even buy such a stupid thing? 'I love you beary much?' Disgusting. (She reaches to put the bear on the shelf, but is interrupted by a phone call. She is now speaking into the phone.) Hello? Oh, yeah, hey Charlie. Charlie from science, right? (Pauses.) Oh, no, I don't have any plans tomorrow. Why? Yeah, I know tomorrow's Valentine's day . . . ok, um, sure. I'll meet you at the movie theatre at 7. Who else is go – oh, it's just gonna be us? (Begins to smile.) That sounds great. See ya then! (She smiles and hangs up the phone.) I mean . . . Valentine's Day is still stupid.
It's All Because of Me
Second Place Winner
By: Lorna McGregor, Age 12, Colorado USA
Description: A god explains why humans are greedy.
Genre: Comedic
If you had listened during history class, instead of dozing off or chatting with your friends online, you'd probably know how royalty in Ancient Mesopotamia and Ancient Egypt considered themselves close to the gods. Well, I'm a prince and-believe it or not- a true god. My sister is a god too. We're only minor deities though so we aren't that important but we still have to go to all the meetings. Like the meeting when humans were created. Well not you guys but your ancestors. The big guy had us come in just so we could talk about making "a creature of power that can eat anything." Now I'm not a god who would say, "Oh My Gosh! We should totally do that!" Definitely not! I can't even believe I just acted that out… Anyway, I'm the minor deity of lies and trickery. So I said, "Sure, why not." You see, whenever a new species is created, all of its traits are put in a big pot and left to mix. When humans were created, I snuck some things of my own into that pot. What things you may ask? Well, have you heard of the Seven Deadly Sins? I created them. My personal favorite is greed. I just love watching humans scramble for power and kill each other in the process. It makes me feel proud. But in the end I was punished for it. I was sent here to the mortal plain to live until I'm six hundred and sixty-six. Until then, I'll just sit back and enjoy the show.
I Don't Like Chocolate
Third Place Winner
By: Henry Boudolf, Age 12, South Carolina USA
Description: When you think you don't like chocolate, but then you try it.
Genre: Comedic
I don't like chocolate. There, I said it. I don't like chocolate and there is nothing you can do to make me think otherwise. What good is chocolate anyway? It only comes in like two flavors! You also can't keep it in your pocket. It'll just melt! That gooey melted-ness along with the color is just… And in case you're wondering why I would need to put chocolate in my pocket, it would obviously be so I could eat it at school! And I am no barbarian. I follow the rules of being a kid and remember to eat my candy BEFORE my food. And another thing, chocolate is poisonous to dogs! I have three dogs, so if I accidentally left chocolate just laying around then my dogs might EAT IT. (React to thought of what could happen to dogs.) Have I tried it, you ask? No, I have not. I have not, and will not, ever try chocolate. Not even if you pay me five bucks to do it. Or ten. Maybe fifteen. Fine, I will eat this chocolate bar for 20 bucks. (Eats the chocolate) That… WAS THE GREATEST THING EVER! Give me more please!
The Pompeii Project
Honorable Mention
By: Alayna Hall, Age 11, South Carolina USA
Description: A unique take on the story of Pompeii.
Genre: Comedic
I know all about Pompeii. Not from history class. I was talking to my friends through most of that. But from that cool water ride at Busch Gardens. It's so fun! When Mrs. Jones assigned us a group project we had to level up on creativity. Especially since we hadn't paid attention. You should have seen us trying to brainstorm! It almost looked like our brains were going to explode out of our heads! We all had so many weird ideas, but mine was the overall greatest. I knew that Pompeii was an ancient Roman city, and somehow a volcanic eruption turned the place into ashes. So we decided to make a model that showed what it looked like during the eruption. We just started smashing stuff together. Our hands were so sticky from all that glue that when we touched anything, it became one with our hands! It was a disaster, but so was Pompeii. When we finished the project we were exhausted. But it was all worth it! We walked into the room carrying our masterpiece hidden by a cloth. Everyone looked at us like we were crazy. Because it was my idea, I did the honors. I took one deep breath and then pulled off the cloth. Everyone laughed. Mrs. Jones just glared at me. I read the label on the front of it aloud. It said… Busch Gardens Pompeii.
Jailhouse Wolf
First Place Winner
By: Konrad Poniatowski, Age 12, Pennsylvania USA
Description: The Wolf from the Three Little Pigs complains to his cellmate in jail.
Genre: Comedic
What am I in for? You've got to be kidding me. You don't watch TV? You heard about the Pigs, right? Well, what they're saying about me is fake news. The name's Wolf, Trevor Wolf. Lemme tell you the truth about this whole "Three Little Pigs" thing. So, I walk up to the first little porker's house to welcome him to the neighborhood. It's not my fault that I breathe and the blasted straw hut falls over. It was made out of gosh darn hay! How does it NOT fall over? Fine. Go to jail. Get the T-shirt. Next Grunter's house. This one is made of wood, but those sure ain't 2x4s I'm looking at. Whoosh! Crash! Clang! The result, more time. I mean, those houses weren't even up to building code, how am I the one being sent to jail here? (Beat) What? No! I never threatened to eat them. We never spoke any words to each other 'til the trial! Anyway, the third swine's house looked at least legal, until I knock on the door and a dragon pops out! That sure ain't legal. As I was running away I knocked over a flowerpot…and I may have climbed onto the roof. But that's only 'cause of that dragon inside breathing fire everywhere! Don't even get me started with the trial. I never "assaulted" or "harassed" anyone at any time. If anything, this dragon assaulted and harassed me! And the jury! That jury was supposed to be impartial? If they were impartial, I'll eat my tail! I mean come on, 15 years in the can? Just for trying to say hello? No wait. I guess it was 17. I got 2 years just for stepping on that flowerpot. Anyway, that's my story. What're you in for? (Beat) Oh…you're that guy. You didn't eat the granny either? You know, that Little Red Riding Hood looked like a liar to me. We're all innocent, I tell ya.
Vegetarian Shark
Third Place Winner
By: Lila Drowos, Age 11, Florida, USA
Description: A shark confides in their therapist that they are vegetarian.
Genre: Comedic
You know, I don't like being a shark. I mean, sure, I look pretty cool… (Actor pretends to look up and down their body, then smirks, but then sighs) But everyone is scared of me! Whenever I try to go talk to a little fish or even a human, they run off screaming about how I will eat them. I can't even talk to my neighbors! It's so unfair. Well… (Sighs) Here's a secret. I'm a vegetarian. Yeah, I only eat plants. It's hard under the sea, but water plants actually taste pretty great. (Grins, but then stops smiling and frowns.) The other sharks don't like it. They say I have to eat fish like the rest of them. They say I have to eat meat like everyone else. They don't accept me, because I'm a vegetarian shark. I feel like I don't fit in anywhere. (Suddenly excited) Hey, look, a fish! (Turns away from the audience, calling to the fish.) Hey there! Wait, come back! I- (Sadly) Oh. No one understands me. I have sharp teeth and a scary face that everyone fears. It's like I'm a criminal… except I never did anything wrong! That's why I need your help. I just want to be understood.
Dreaming of Being a Knight!
By: Morgan Hatfield, Age 15, Texas, USA
Description: A little boy has big dreams about becoming a medieval knight, but instead he's stuck in his suburban life.
Genre: Comedic
You know, I've always wanted to be a knight. Knights get to be praised and go on amazing adventures, fighting dragons and saving princesses! That's the life for me. The books I read say that you can only be knighted if you come from a noble family or do a great deed. Well, I don't come from a noble family, but my dad is a governor! That counts right? And I've done so many great deeds before! I mean, just yesterday I helped Mrs. Jackson walk her dog! And I don't have to worry about training, I've already got the training I need. I mean, no other kid on the block can climb the large oak tree like I do! That's basically the same thing as climbing a tower to save a damsel in distress! I guess I'd also have to be brave to be a knight, but I've already mastered that too! After all, it's no easy task scaring away raccoons from trash cans every other day. I've tried to prove that I'm brave enough to walk down the streets at night by myself, but Mom won't let me. No one has recognized how fit I am to be a knight yet, but they will eventually! I believe that someday, I'll do something so noble that a mighty king will have to knight me. But now, there is a task before me that I must conquer. Every knight has their dragon to slay, and according to my mom, my dragons are the dishes in the sink waiting to be washed. G'day lords and ladies! I'm off to battle the kitchen!
Can I Have a Dog?
By: Victoria Rogers, Age 17, Texas, USA
Description: A child tries to convince his parents that he should have a dog.
Genre: Comedic
Hello Mother. Hello Father. I brought you two together for a presentation on why I should have a dog. First off, I want to thank you both for being here as you both were busy watching a movie. I have put together some reasons why I should have a dog: 1) I am a hyperactive child and I make you both tired very easily. If I get a dog, I will have someone to play with and you guys can get some quality sleep; 2) I can earn money from feeding, washing, and walking the dog; 3) This will also teach me to be responsible so that I won't forget to get the keys when we leave the house; 4) Dogs help you live longer and they will eat anything that you give them; 5) (And this will be a benefit for you) I will stop asking for a little brother. I admit that this can be a lot of responsibility, but I promise you that I will do my best. So, what do you say? Can I get a dog?
Princess Therapy Group
Second Place Winner
By: AnnaKate S., Age 14, Alabama, USA
Description: Snow White leads a support group for princesses who have evil stepmothers.
Genre: Comedic
Hello, everyone! I'm Snow White, and welcome back to APPLES Group Therapy! Amazing, Poised, Princesses Loathing Evil Stepmothers! (whispers) It's an acronym. We have two new people joining us today! We have Gretel and… Hansel, you do realize this is Princesses loathing evil stepmothers, right? You know what? Never mind. It's 2020, you do you. Anyway, we are here because we all have one thing in common. We all have horrible stepmothers! I mean, mine got jealous of me, hired someone to kill me, tried to poison me, but this isn't about me! Let's talk about all of you! Cinderella, let's start with you. Your stepmother didn't let you go to the ball. How did that make you feel? Like what? Oh, you're a princess, you shouldn't use that kind of language. Moving on to… Ariel. While you technically don't actually have an evil stepmother, you do have an evil aunt. She tricked you into exchanging your voice for legs. How did that make you feel? Wait, no, let me guess, it made you feel pretty… crabby! Hahaha… wrong time and place. Got it. Does anyone else want to share? No? Okay, be honest, do any of you actually want therapy, or do you just come for the free donuts?
Frosty
Third Place Winner
By: David Black, Age 13, California, USA
Description: Frosty the Snowman complains to a fan about the song that was written about him.
Genre: Comedic
Yes, it's me. Frosty the Snowman. No autographs right now. I'm not in the best of moods. (pause) Why? Well, you may have heard of that show. The show that was made back in the '60s? I can't stop thinking about it. That cheesy show with the song that goes, (singing) Frosty the Snowman was a jolly happy soul. With a corncob pipe and a button nose? (speaking) Hold it, hold it. What do they mean by a button nose? I have a long, orange, carrot nose which I take pride in. Not a small button nose like those humans. Ugh. Anyways, let's continue. (singing) Frosty the Snowman was a fairy tale, they say. He was made of snow but the children know? (speaking) Yes, what do the children know about me? Five verses into the song and they already have so much arrogance! I am disgusted. Aside from you, I've never spoken to a child in my life! I'd better keep going before I hurl snowballs everywhere. Let's see, (singing) There must have been some magic in that old top hat they found? (snickers) What top hat was that? Abe Lincoln's? (mutters) I'm not sure if he even had magic in his hat. I wasn't at the White House. Yes, I know what the White House is! I am not just an inanimate object brought to life by some bozo who thought he had the brains to come up with someone as amazing as me. I am real. I am an anthropomorphic being! Not someone whose father was a snowball! You know what, I've had it up to here with humans! Why do you think you are so creative? Of course, I knew the sun would melt me. They thought they were going to humiliate me with a show about what, a walking talking blimp who sings with a bunch of munchkins for half an hour! Why don't you just watch the show yourself? Then you will see what I am so upset about.! In the meantime, I shall gather my genetic material off the sidewalk! I shall form my brethren, the other misunderstood snow-people of the world, and we shall fight! And we will humiliate the humans…the scum! (sighs) Or I could just live my long life out on the lawn all winter until I melt.
Monkey Man
By: Seth B., Age 11, Texas, USA
Description: A person is sucked through a black hole and turned into a monkey.
Genre: Comedic
(Actor squats on top of a chair.)
Look, I know what you're thinking. It's weird, right? You're thinking, why am I in a tree, crying, while eating a banana like a monkey? Well, it's more complicated than you think. I once was a human–no no no–I mean a real human that could do things at my own will. You see, yesterday, I was in my house about to eat breakfast when suddenly a GINORMOUS hole formed in the ground! Yes. Right there in my kitchen. I was pretty freaked out, and then it got worse. The hole started sucking me in! I panicked. What was I supposed to do?! Grab a banana?! Well actually, that was exactly what I did. Next thing I know, that hole transported me into a machine that made me half monkey and half human. Now I have to live in a tree, walk on all fours, and eat 90% bananas and 10% of everything else. The bad part is that I don't even like bananas!! (angry sigh) Oh sorry, I got a bit carried away. (pause) What? Why did this happen? How the heck am I supposed to know? But if it could happen to me, it could happen to you. Ugh. I–ooh ooh–don't feel so goo–ooh ooh (starts to make monkey noises) ooh ooh ooh eek eek ha ha ha haaaa (turns into a monkey).
Invisible Man
By: Anna K., Age 12, Texas, USA
Description: A boy tries to convince his mother that he is not to blame for various mishaps.
Genre: Dramatic
Mom, I swear. I wouldn't eat the rest of Mason's Halloween candy. But you see, I did happen to see who did it. It was the Invisible Man. Yep, the Invisible Man. Well, invisible to adults. But I saw him. He climbed onto the counter and got out Mason's candy. Then he ate all of it. And he didn't even clean up after himself! Err, no, that's not chocolate on my face. It's dirt. Yeah, I was playing in the mud. But you know what else? The Invisible Man is also the one who knocked Mason's tooth out when they were play-fighting. And the Invisible Man got Play-Doh stuck in the carpet, and used Mason's toothbrush to brush the dog's teeth, and broke the lamp, and he even accidentally lit the curtains on fire. He's the one who broke the window and put a tack in the car tire and tore the library book in half. What? Why are you putting me in time-out? It was the Invisible Man, and I didn't do it!
Ababwa
By: Ethan K., Age 12, Texas, USA
Description: A former genie spills the beans about the secret city of Ababwa.
Genre: Comedic
(Actor is sitting as though in a boat. He/she boasts loudly about Ababwa.)
Yes, yes, I know you guys want to go to Ababwa, but I got kicked out because I am not a genie anymore. You would get booted out, too, because it's supposed to be a secret and it's impossible to keep your mouth closed about the place. It has these amazing colorful buildings. They are not like the small lamp I used to live in; they are gigantic underground caves which are rich with salt and, by the way, make delicious food. The caves have multiple levels. The richest of genies have fifteen levels of caves. They have so many places to explore, and they have a very good business set up. They sell lots of food and make a lot of money. They live the life, but sadly only a few have the privilege to live there since you have to be saved from a genie trap or a genie cave. When this happens, you have to present the new lamp owner with a song that explains that they have three wishes, and they cannot wish for more wishes. You also have to mention that if they want to make a wish then they have to rub the lamp and say, "Genie I wish…", then next they say whatever they want to wish for. After that the genie they say this to is allowed to live in Ababwa. You start off with only one level and keep on digging deeper and deeper. The longer you stay the richer you get, and yes, I know we have told you that we are eternal beings, but we actually aren't. We only live for about one hundred billion years. Our leader is almost dead but he is still the wisest of us all. Hey, hush. We should quiet down in order to pass through this part of the sea. Since I just got kicked out of Ababwa, I don't want the genies there to hear me telling you all of this. It's supposed to be extremely secret. Shhhh.
Genie Troubles
By: Braeden Hatfield, Age 12, Texas, USA
Description: A genie complains about his/her situation.
Genre: Comedic
10,000 years. TEN THOUSAND YEARS is how long I've been in this stupid bottle. It's so hot and sticky. The plumbing is out and even though I have a TV, the only channel it has is PBS Kids and that's a kids' channel! Every day I wish that someone would just rub this stupid bottle. Only three people have done this, and they were 2,000 years apart from each other! And they didn't even ask for interesting wishes. One asked to have a lot of money and another asked to be a prince. How unoriginal. I mean obviously I had to go along with it, but let me tell you, it was no big thrill for me. You might be wondering what the third person asked for. Well, I think he had some mental issues, because he asked to be a pickle. A PICKLE. Can you believe that? And then he started to get picky and asked to be a Kosher pickle…wow. Right after he did that a giant picked him up and put him in a sandwich and I went back to being bored beyond belief. I mean look around. Would you want to live here? Day after day, getting my hopes up that something exciting would happen. Honestly, I don't think I should wish for people to come rub my lamp anymore. I wish I could grant myself a wish. If I could, I'd wish that I could be like the genie in that one movie I saw. That genie had a palace, and a mountain of gold in a cave. That's the life I want. Not THIS life in a stupid lamp which I call a bottle. Oh! Wait I think I see someone! Could this be the fourth person to make a wish? (gasp) He's rubbing my lamp! YES! Wait what!? You want that to be your wish? You have got to be kidding me!
My Pet Dragon
By: Caleb Forrister, Age 11, Texas, USA
Description: A kid
Genre: Comedic
Some people ask what pet I have, and if they can go to my house. When I tell them that my pet is unusual or going to my house might not end well, they just get more excited and persist! It's funny how they just blow off my warning. I know what you're thinking. How could a pet be so bad? Some of you might be thinking that a pet can't possibly be scary or dangerous. Sure, some people have pet snakes or tarantulas, and I admit that snakes or spiders can be scary, but… well, I have a dragon. A big, mighty, roaring dragon. Once I tell people that, at first they don't believe me, and then when they do, they start bouncing off the walls saying that I have the last one, and WE could make a fortune off of it. They say they want to see their big money maker. I tell them, "HE'S MY DRAGON! NOT YOUR MONEYMAKER!" It just ticks me off. How dare someone try to take advantage of my boy. Anyway, I've got to go feed my dragon dinner. Jason is coming over to see him tonight. But I warned him that coming to my house wouldn't end well. (smiles)
No Phone at Bedtime
By: Alyssa Clymire, Age 12, USA
Description: A teenager argues about putting her phone away at bedtime.
Genre: Comedic
But Dad, why do I have to go to bed. It's only 9:00! This is so stupid. You know … my friends don't go to bed until 10:45 aaaaand they are allowed to have their phones in their bed. Do you wanna know how I know? I know because every morning I check my phone and I have a million ceiling pics from SnapChat saying "STREAKS". Oh wait, you're old. That means … actually, never mind I don't want to waste my time. If I don't keep up with my friends, all the latest clothing trends, and TikTok dances, (checks phone) Never mind, POVs are in now. See what I mean. I have got to keep up or else I'm not going be popular anymore. Then, I won't have any friends. Oh no Dad, please help me. I still pay attention in class and get good grades. I only have my writing homework. I have to write an argument essay. I can do it in the morning. I'll just write down everything I just said. And I got a "C" on my math test. Wait, did I say "C?" I meant "B." Actually, I give up. I don't know why I argue about going to bed every night. I never win. Fine. I'll go put my phone on the kitchen counter.
Big Bad Wolf
By: Autumn Gieger, Age 11, Oklahoma, USA
Description: The Big Bad Wolf tells her side of the story.
Genre: Comedic
I'm known as the big bad wolf, but my real name is Jezebelle. I didn't ask to be labeled as a villain for something I didn't do. People think that I tried to eat a girl and her grandmother when I was really trying to prove that they were stealing from me. I mean Little Red Riding Hood (scoffs) is more like Little Red Robber. I had just moved here when I realized that some dirty, low life of a thief was stealing my food. The girl was stealing my food for her grandmother. Doing her grandmother's dirty work! Please…they had plenty of their own food and they didn't have to steal mine. If they wanted food, they could have just asked me. That little red robber didn't have to steal. When I hired Larry the lumberjack to catch her in the act, she bribed him to make up this crazy story about this big bad wolf trying to gobble her and her grandmother up. That is the last time I trust a lumberjack. I am tired of these people. I am going somewhere else. I just heard that there are three nice pigs who want a neighbor…so I am going to live with them.
Baby Sister
By: Jade Land, Age 11, Oklahoma, USA
Description: A sister describes what it's really like to have a younger sibling.
Genre: Comedic
(Genders can be changed to suit the actor.)
Hi, my name is Jade and I am here to issue you a warning. Like every other kid, I wanted a little baby brother or sister. I promised that I would help change diapers, entertain, feed the baby, and babysit. We are all like that. I'm not going to lie, but let me tell you this it all changes when you actually get the baby. You love him or her for about two or more months then it's chaos. You begged and begged for a little baby brother or sister, and because you promised your parents that you would help, they actually expect you to help take care of them. So, now you have to change the diapers, entertain the baby, and babysit! It gets stressful because they cry and cry and poop and pee, so you NEVER have free time! And you might be saying, "oh Jade, what about when they get older?" It gets worse. Yeah, you heard me, it gets worse! They want attention all the time and will never give your privacy. They always have an attitude and never behave! They try to annoy you every single way they can. Like for example, they play their video as loud as they can. They won't leave you alone when you have a friend over or have something you need to do. Also, they start copying every little thing you do from eating to talking. They also hit you at random times too! Let me tell you… don't go around saying that you want a little baby brother or sister and say you'll help with everything. Only say it if you are ready and experienced. I'm not saying that it isn't also wonderful. I love my little sister, I do. But that's because I know how to deal with her. But consider yourself warned. It's not all goo-goo and gah-gah and sunshine and rainbows!
Iceberg
Third Place Winner
By: Alex Tuzov, Age 8, Thailand
Description: A merchant ship captain has a conversation with the president of an African country about the iceberg he is towing back from Antarctica for $1 million.
Gender: Any
Genre: Comedic
Hello, president's office? This is Captain McGrady. Can I speak to President Mumumba, please? Thank you. (beat) Oh, hello, Mr. Mumumba. How are you doing, sir? Well, I'm great! Everything is going as planned. I have this huge iceberg. Yes, my ship is tugging it. And I am steaming full speed to the east coast of Africa. (reporting excitedly) You are going to have 100,000 tons of ice in a week! Yes, ice-cold crystal-clear water for the whole country! (asking, a bit uneasy)Yeah… uh…Mr. President, I need the money. $1 million as stated in the contract…
(disappointed, frustrated) Wha… what do you mean it can't be done? But we have this agreement! The contract says $1 million for an iceberg from Antarctica. I have the iceberg. Why can't I get the money? (confused) What? Coronavirus? Quarantine? Borders closed? The port is closed,too? But why are you only telling me about this now? You could have informed me before… I'm in the middle of the ocean, Mr. President! (angry) Wait? I can't wait! The iceberg is melting and in three weeks it's going to be a popsicle. (trying to joke) You are not paying $1 million for a popsicle, are you? (demanding desperately) Well, then open the port, let the Iceberg in. (beat) No? (giving a new idea, hoping desperately) Then let's sneak it through a smaller port. (beat) (disappointed) Oh, I understand, it is too big… (selling again, inspired, excited) I still think you should do it, Mr. President. It would be the greatest thing ever to happen in your country. Tall and beautiful mountain of crystal-clear ice! Enough to provide drinking water to cities and villages for a year! Green fields and happy farmers! (brightened with a new idea, excited) Oh, did I tell you about the penguins? The iceberg comes with penguins sitting on top! Put them in the zoo and charge people three dollars to look at them. You'll get your million dollars back in no time. The zoo is closed? (frustrated again, panicking) Well, sell them as pets. The best seller of the year! Who would not want to have a penguin at home? (beat) No? (panic) Uh…or …or…build a huge ice-slide and rent out sleds and skis! Or a skating rink! I can volunteer as a skating coach as soon as I get one million! Yeah, I played hockey. (excited, inspired with his new idea) It can be a huge ice theme park. With people skating, skiing, sledding, having fun in the snow, making snowmen, feeding penguins…! You know what, forget about it! You don't want the iceberg? Fine. I'm keeping it! It's worth so much more than just 1million!
My Brother, Baby Yoda
By: Jeanette P., Age 11, Austin, Texas, USA
Description: A kid recounts a story about how they rescued their baby brother.
Gender: Any
Genre: Comedic
Let me tell you what happened. Bear with me here, because it's a pretty incredible story. Now…some people don't like having a little brother, but as you know, I really love my little brother… Oh sorry, I just got distracted looking at my adorable brother, Baby Yoda. Baby Yoda really is special to me. We do everything together. We go to school together, eat together, play together, sleep together, and much more. But not all of our life is peachy-perfect. Earlier in the week, Baby Yoda and I were playing together when all of a sudden, I heard what I thought was the sound of a plane. But when I looked up, I saw a spaceship. At lightning speed, it landed about ten yards from me. A curious-looking alien came out and took my brother. I was so mad and decided that I would try to rescue Baby Yoda. But I had no idea how to do it. On about the fifth day of searching for ways to help Baby Yoda, I had found an abandoned junkyard. I explored it and I discovered a UFO and I immediately ran and opened the door. Inside was a very sleek control panel. So, I tried to fly it after looking over all the buttons, and I did! I looked at all the distant planets and decided to fly toward one. Everything looked exactly like the Star Wars movies. So, the search began, but I still could not find Baby Yoda anywhere. On the next day of searching, I saw more aliens and then I spotted the alien that captured my brother. So, I followed him to what looked like a warehouse. I crept in after him and immediately saw Baby Yoda. He was tied up, and the alien was telling him about how valuable he was and that he was going to sell him! Well, I would not let that happen. So, I jumped out at him as I instinctively reached toward my back pocket where I keep my knife. I know I'm not supposed to have it, but it's lucky I did, because I cut Baby Yoda free, and then shoved the alien into a wall and told Baby Yoda to run to the UFO I found. We jumped in, and I quickly locked the door so the alien could not get in. Then, I flew away with Baby Yoda back to earth and that's why I haven't done my homework or my chores this week, mom.
The Super Snail
By: Mallie H., Age 11, Austin, Texas, USA
Description: Two best friends almost break up because of a snail with super powers.
Gender: Female
Genre: Comedic
My best friend, Lizzy, has a snail named Shelly. Doesn't that sound so cool? I bet you wish you had one. Lizzie told me this snail has superpowers. Lizzy said that Shelly once saved a dog from being run over by a car, and that her snailhad also stood up to the people that were bullying Lizzie's sister. (Sarcastically and with a bit of suspicion) Wow, I wish I had a snail like that. (Rolls her eyes.) So, Lizzie invited me over to meet Shelly, and that day after school we started walking over to her house. On the way, I told her I knew she was making up all of these stories and that I was going to need to see some proof. She started crying and said, (repeat with a crying, whining voice, imitating Lizzie) "But I'm your best friend. How could you not believe me? I would never lie to you." (She stops speaking like Lizzie.) I told her I knew that she thoughtit was real, but it really wasn't. And then, she decided we couldn't be friends anymore, so I walked back to my house and got ready to go to bed. Before I went to sleep that night, I felt an urge to turn on the news. It was really boring at first, so I was about to turn it off until I saw Shelly! The news was reporting that a snail with super powers had prevented a deadly car crash. And then I was like, oh no! I said so many mean things to Lizzy because I didn't believe her. Now even if I apologize, she will never forgive me. What am I going to do? So, the next morning when I woke up, I was thinking about what I was going to say to Lizzy. When I arrived at school, I was so nervous about whether she was going to forgive me or not. Before first period, I got the courage to walk up to her, but she walked away before I could even say anything. Finally, I got to second period, and saw my chance to apologize. I went over to her and blurted out, "Hey Lizzy, please listen to me. I am so sorry about what happened yesterday, I shouldn't have treated you the way I did. You didn't deserve it. Last night, I had an urge to turn on the news, and believe it or not I saw Shelly preventing two cars from crashing into each other. Please forgive me. I want to earn your trust back." And to my surprise, she told me she forgave me! But she said she wondered how Addison was going to feel about that. So I'm thinking ummmmm… who's Addison? And that's when she told me that Addison was her new best friend. I was so sad. But just when I thought I had lost Lizzie as my best friend, she said to me, "Or should I say new ex-best friend?" I stood there for a moment, thinking what is that supposed to mean? And then I realized that it meant Lizzie was still my best friend! I have learned my lesson. Don't assume someone is lying, even if they tell you something that sounds completely outrageous…and trust your best friend or you might lose her.
The People Zoo
First Place Winner
By: Alex Tuzov, Age 8, Thailand
Description: During the pandemic, a penguin in South Africa wonders why people have stopped coming to look at them. The penguin decides to venture forth to find out why.
Gender: Any
Genre: Comedic
All right! Here I am, a big plump African penguin in his prime. Come on, take your pictures. (showing off proudly, but little worried) What? No one again? Anybody? Hello? I can't believe this! It's been a month and no people are coming to this beach. Nobody is looking at us or taking our pictures. (worried and puzzled) Maybe they don't like penguins anymore. What's wrong with us? (worried, even scared at the thought) Or, maybe, it's not us, it's them! Right, something bad must have happened to people. They used to like going to the beach, having picnics, taking long walks, trying to feed us popcorn… yuck! But now they are all gone. It's like a creepy predator ate them all. (to other penguins) I think We should go to people's habitat and take a look. I know it sounds crazy! But don't you get it? Something terrible destroyed people, and we might be in danger too. I know it's not safe, but we can't just sit here and wait! Who's coming with me? (counting the volunteers, glad and satisfied that some penguins join him) Great, those are my penguins, let's go, guys. (cheerful, brave and bold) Okay, now we have to cross this black ice river. (walks in place like a penguin) Oh, walking is hard work, how do people do that? (complains, breathing heavily) Okay, almost there. Do you hear that? Nee-nah, nee-nah… a round-feet monster with flashing lights! It's too fast…what do we do? (scared) Huddle? Yeah, huddle huddle!!! (thinking it is the only chance to save himself and other penguins) It's gone…that was close! Looks like the round-feet monsters are still alive. (relieved) Wait! Look at that poster, a green round monster with little crowns all over its body, is that the thing that ate people? Yeah, that must be it. A corona monster swallowed them all. (terrified by discovering the monster) You know what, I'mgonna miss them. People could be a pain in the beak sometimes, but they were big, gentle, intelligent, funny creatures. (pause) Wait a minute, look at that! They're not all dead. There's a little girl behind that window, and an old man on the balcony! And there and there! They are all alive! (happily, relieved and excited) But why are they locked in these cells, no one goes out? It reminds me of the place I spent my early years in – the zoo. (reminiscing) I know, corona monster locked them all in their homes. I guess now animals are supposed to go and look at people! This is hilarious! People zoo! I wish I had a camera! Maybe we can even feed them, let's go get some fish! Tell the seals they'regonna love it!
Watch Alex perform The People Zoo!
Birthday Wishes
By: Elijah Longshore, Age 12, California USA
Description: A kid delivers a birthday wish list to their mother.
Gender: Any
Genre: Comedic
Okay mom, are you listening? Sit still, you need to stay still. For my birthday, I want…
A rapid-fire machine nerf gun…I totally promise I won't shoot the dog.
An indoor baseball bat.
Ten baseballs, obviously.
A real bow with about 1,000 arrows…not for inside.
A real magic set…so I can make chores disappear
A heavy drill…for when we go to mines.
A SpongeBob SquarePants alarm clock…dad, you can sleep in.
And a laundry washer…'cause I don't wanna do them anymore!
This might be hard, but I'm including it anyway – I also want a goat. Ok, any questions?
New School
Second Place Winner
By: Sierra H., Age 12, USA
Description: A student moves to a new school and hates it. But there is a good reason why!
Gender: Any
Genre: Comedic
OK, listen to me I know you may think new schools are great and all, but stop thinking then. (breathe in and out) My… school… sucks. I really don't get it. My mom said that when we moved I would love my new school. She said it had great education and good teachers but, I don't think she has ever met them because they are not great, they're terrible. They made me sit next to this really smart kid and told me I should help him learn because he wasn't the "brightest." (Starts to get worried) I mean really teacher, he was ten times smarter than me. But that's not all they keep calling me Lauren, I'm not Lauren. I just ended up playing along with it in the end, but I was so confused. Worst of all in every class I had a test, on my FIRST day of school, and they weren't even standard tests. They were incredibly hard. I think I learned more today than I have in my entire life! Talk about over-achieving! I mean- (looks at phone with mouth open and reads text) Hi, I am sorry to inform you, but you were mixed up with a different student. Your school is West Middle School not UGC, which is the University for Gifted Children. We are very sorry for the inconvenience. (Puts down phone) What? Well that sure explains things!
Little Racist Things
Third Place Winner
By: Thandie C., Age 12, New Zealand
Description: A middle-schooler talks about racism among children/kids from their point of view, in front of their class for an English assignment.
Gender: Any
Genre: Dramatic
It's the little things that are racist. Like for example, there's that coloured pencil, which is a peach colour, that everyone calls 'skin colour'. That's racist, but you never realise that until you're older. Peach isn't the only skin colour to exist, or maybe people just say it's 'skin colour', because they think it's the only one that looks good on their drawings. Or the only one they think is pretty. Not black. Not brown. Or when the lights are out and someone yells for your name, and you're black, and everyone is like 'where did you go', 'it so dark I can't see you'. Again (pause), that's racist. Just because I may be darker doesn't mean you can compare me to pitch black. If a black person happens to wear braids to school, some say 'you have to wear your real hair', 'you're not allowed extensions'. Some of the kids pull on it, touch it, pat your hair, flood you with questions, and that's just annoying. It's just little things that don't seem racist as a kid, until you're way older, and then you realise, wow (pause), the world sucks.
Pasta on Trial
Second Place Winner
By: Joel C., Age 16, Melbourne, Australia
Description: A pasta maker defends himself in a murder trial.
Gender: Any (can be changed to the wife on trial)
Genre: Comedic
Actor should be quite emphatic, triumphant even, in his delivery.
Ladies and Gentlemen of the jury,neither myself and nor my company, nor pasta had nothing to do with the untimely death of my wife. I beg for this case to be dismissedbefore my company suffers further. For almost a decade, our company has held the largest market share for pasta in the world. We have been through thick and thin, (and angel hair) fighting our adversaries and overcoming hurdle after hurdle. It has been a long and treacherous, unforgiving path, especially with the invention of keto diets. But we have made it, and we stand here together, today, in defiance of the odds, in unity. And it is of my utmost pleasure to announce that we are becoming more than pasta manufactures, today – we are pasta pioneers. You are all familiar with ravioli, we have been bred and raised on the stuff, the epitome of pasta. And tomorrow, if I am not imprisoned, our company will honour our ancestors, and our nation, by unveiling our sausage filled ravioli, sausoli, patent pending. This revolutionary step in the world of pasta will forever unite the Australians and the Italians, with a cuisine that will outlast societies. I would like to dedicate this concoction to my late wife, whom we all adored. Yes, she died by choking on pasta. But it was not my fault or the poor linguini's fault. Linguini is innocent! My wife LOVED pasta. She literally loved it to death. The poor woman gorged herself on it and that's what killed her. I believe that I've made my case clear. You cannot convict me or my linguini. It will bankrupt us. Please vote to acquit. Do it for the children. Do it for the children who need their macaroni. I rest my case.
It Was a Misunderstanding!
By: A girl defends herself after being suspended from school.
Description: A pasta maker defends himself in a murder trial.
Gender: Any
Genre: Comedic
Okay, hear me out on this one. I'm not a bad kid. Believe me, I'm not. Everything that happened today was all just a misunderstanding. It all started when I woke up late for school. It was the day the whole grade was taking a trip to the local art museum. I know right! What could go wrong? Well, a lot actually. I made it to school in the nick of time, but since I was so late, everyone on the bus already had seat partners. Which left me with Cathy Holmes, or as everyone calls her, Creepy Cathy. You guessed it…the goth girl. Yeah, I bet you can imagine how that ride went. (rolls eyes) Anyway, when we got to the museum, Creepy Cathy and I walked around looking at the artwork, like any normal person would do at museum. Here's where everything started to go downhill. Cathy found a painting of a bat flying through the sky and was in awe of it. She came up with this whole plan of how I would distract the guards and she would sneak it onto the bus. I tried to talk her out of it, but of course, she didn't listen. She started to bolt with it, but I grabbed it out of her hands to put it back. And just my luck, right at that moment, the guard turned the corner and thought I was stealing it. He told my teacher and I got suspended. Yeah, so now you know exactly what happened. See? I'm innocent! And now, I'm stuck at home grounded while the real thief is relaxing and summoning spirits or whatever. Wish me luck, cause I'm gonna need it!
Annoying Little Sister
By: Natalie H., Age 13, Melbourne, Australia
Description: A girl complains about her annoying little sister who won't let her sleep.
Gender: Any
Genre: Comedic
(Actor can add more lines to the dialogue between the sisters, if you wish to make it longer.)
I don't ever get enough sleep.You want to know why? Well, I'll tell you why. Let me tell you all about it.I try to sleep, but nooo my little, annoying sister doesn't let me. Every night it's the same story, and I'm really getting sick of it.It usually goes a little something like this.
Me – Holy moly, be quiet now Amanda! I Neeeed to sleep! I've got a test tomorrow"
My annoying sister – "I'm not gonna be quiet. You can't make me nanananana, hey Julia, hey, hey Julia, guess what?"
Me – "Omg, be quiet! Seriously I need to sleep"
My annoying sister – "Okay, just guess what"
Me – "Whattttt?"
My annoying sister – "No you have to guess"
Me – "Fine, pineapples, potatoes, carrots, what?! Just be quiet PLEASE, it's way past your bedtime so go to sleeeep!"
My annoying sister – "Aggg no Julia, Julia, Julia, Julia.
Me – ". Be quiet!"
My annoying sister – "Fine, goodnight"
Me – "Ugg goodnight.
Page Turner
By: Rosie G., Age 13, Melbourne, Australia
Description: A kid is captivated and frustrated by the thrilling book they are reading.
Gender: Any
Genre: Dramatic
(Reading. Turns the page).
(Excited) Ooh, this is the good bit.
(Reads, eyes widen, hands over mouth)
(Shocked) WHY? Why did she have to die? I really liked her.
(Continues reading, eyes widen.)
(Angrily) WHAT? I thought he was a good guy! He was the one who killed her? I have to keep reading.
(Excitedly) Yes! Get him! He's right there!
(Flicks the page.)
(Intrigued) OOOO.
(Continues reading, bites nails)
(Nervously) Oh, so close, so close!
(Turns the page.)
(Happily) Yes, that's what you get for killing her.
(Confused) Wait. He wasn't the one who killed her? Then who was it?
(Continues to read. Eyes widen.)
(Shocked) It makes sense now! It was him! This is even worse!
(Turns the page.)
(Impatiently) Isn't it obvious? It makes sense now! It was him!
(Determined) There we go, you figured it out. Now you have to kill him.
(Excitedly) He's heading for the lake; you have to follow him!
(Keeps reading, Turns the page.)
(Encouraging) Kill him! Kill him!
(Relieved) There we go. Done and dusted.
(Continues reading. Eyes widen)
(Shocked/ angry) Wait… did he just stab her? He did not just stab her.
Oh, that's just great. Now I have to wait another year for the next book to come out. Just great.
Stuck Near the Middle
By: Hayden Jackson, Age 18, Austin, TX, USA
Description: A middle child complains to a friend about his/her place in the family.
Gender: Any
Genre: Comedic
Well, you're lucky, you only have one sibling. I have eight! And I'm the sixth child. I guess I can't complain too much because there are some pros to being in the mid-pack, but there are definitely more cons. The pros? Well, I learn not to do stupid stuff by watching the failures and punishments my older siblings have received. Also, I'm not the test child, so my parents know how to raise me for the most part. But the cons…let me tell you. First, you have to learn to eat faster than it's humanly possible to chew and swallow if you want more food, or the older ones will clean every bowl until there isn't a scrap of food left; not even a spoon to lick. At number six, you're still considered one of "the little ones." This means you still have to go to bed early even when you're bigger than half of the older ones and look like an eighteen-year-old at the age of ten. At the same time, I don't get to reap the benefits of being a "little one" because I'm not the baby of the family and I get in trouble anytime one of my three younger siblings shout. Also, have you ever had five older siblings pick on you at the same time constantly? So, if you think you have it bad; think again.
Supernatural Computer
By: Ian Shin, Age 16, Austin, TX, USA
Description: A kid tells a friend about the time he thought his computer was possessed and speaking to him.
Gender: Any
Genre: Comedic
I know! Alexa is always listening. But you want to hear something even more strange? My computer has been speaking to me. No, I'm serious. (pause) Yes. That computer right there. It happens at random times, like at night when I'm in bed and looking at my phone. At first, it was just saying things like "turn off your music," or "turn off your light." But then it started to get more complex; it started asking me to do favors for it. Like it told me to buy this new computer game and have it shipped to the house. Of course, I didn't do it because it's a computer. What's it going to do to me? Well, the next day, my room was a complete mess and something smelled like it died in here. And on the screen, it said, "You should have done what I asked." That was the last time I messed with my "supernatural" computer. The next day when the computer asked me to order it food, I didn't question it and ordered that food right away. I ordered it from my house, but it never arrived. The doorbell never rang, and my app told me that it arrived. I don't know where it went. Maybe the app and the computer are working together. Wait. Did you hear that? Shhhh. (pause) You heard that, right? See, I'm not crazy. It just asked me to write a three-page paper about the civil war. (realizes something) Wait a minute. My little brother is supposed to write an essay about the civil war. Oh, he is so dead! (yelling) Jackson!
Pacifier
By: Grace Hudgens, Age 18, Austin, TX, USA
Description: A kid tells a friend about how her parents got her to give up her pacifier when she was little.
Gender: Female
Genre: Comedic
Oh thanks. I like your bike too. Yeah, pink has always been my favorite color. When I was little, I had this trike. It was a pink tricycle, and it had all of the Disney Princesses on it. I would ride that thing day and night if I could. But let me tell you about how I got it. You see, I was just turning three, and my parents wanted to give me a trike as a birthday present. However, they told me that in order to have it, I would have to give up my most prized possession: my paci. I know right? "A three-year-old still used a pacifier? You have got to be kidding me!" is probably what you're thinking right now. I know it was bad. My parents told me that I would just walk around the house with my paci in my mouth. When someone asked me a question, I would take out my paci, answer the question, and then I would put my paci right back in my mouth. It was becoming a real issue; I could not go anywhere without it. Since I would be starting preschool the next year, my parents decided it was time to be rid of the paci. So, they tricked me with a new present. Pretty clever, huh? Anyways, I decided that I really wanted my first tricycle, so I gave up my paci, and let me tell you, it was totally worth it. Disney Princesses always have been, and always will be, better than a pacifier. But there's one thing my parents didn't know. (takes out a pacifier) I never really gave it up. I pulled it back out of the garbage and washed it off. I got to keep my trike and my paci too. (smiles broadly and sticks the pacifier in her mouth)
The Pantry Mouse
By: Adam M., Age 12, Austin, TX, USA
Description: A mouse recounts the time he got into the pantry.
Gender: Any
Genre: Dramatic
I know I look like an ordinary mouse, but I'm somewhat of a hero in these parts. You see, I live in this backyard and I was always hearing stories about mice who risked going into the house to get food. They did not always come back. Some got onto the kitchen counter and ate whatever is there. Some got into the fridge through the back, but they never got that much to eat because it was so cold. Then there were the few who tried getting into the pantry…a place FULL of food. No one had gotten in there yet. To get there you had to travel multiple yards, which is like miles in mouse terms. Now, I know that that doesn't sound too hard, but the thing was, you needed to get past the cat who was constantly standing guard a few feet away. Well, one day, I was so hungry that I decided to give it a try. I made it into the house, and up onto a counter, but that cat saw me. I had to push a glass jar with all my might onto that cat. I pretended to run back outside, but at the last minute, I slipped into a cabinet. I fooled that cat because he went outside! Then found a pipe in the cabinet that led to the pantry. I was inside! And the pantry door was shut. The cat had come back, and I could hear it mewing from the other side of the door. But I was safe! There were peas and corn, but they were trapped in metal cans. There were also crackers and rice crispy treats, but I could not bite through the plastic. But then, I saw a package of Oreos. I examined the package it was in, and I knew it would take a long time to chew through it, but I had to! By the time I was done, the giants were coming. I ran with one Oreo, and just then, I heard the giant yell a high-pitched roar. I made it safely outside and I ate the Oreo. Yeah, it was really good, but it was not worth the risk. I am never going back there again.
My Father the Duck
First Place Winner!
By: Jefferson Lind, Austin, Texas, Age 17
Description: A kid explains why he doesn't have a father to a new friend.
Gender: Any
Genre: Comedic
There's no need to explain. It's cool. I don't have a dad either, but it's not for the usual reasons, like divorce, or death, or that he ran off with a manicurist. Nope. My dad couldn't do anything normal like that. You see, every Halloween, my dad dressed up as a duck. He started doing it when I was four years old. At first, we all thought it was funny. He had a silly-looking strap-on duckbill and when we got to a house he would say "quack or treat?" The neighbors all found him charming. They would say things like, "you're such a fun dad!" and "I wish I could quack that well!" But slowly, it got worse. Mom and I first started to get concerned when I was six. That year, he bought a full-size duck suit that covered him from head to toe in fake feathers. I asked him "dad, what time are we gonna go trick-or-treating" and he said "who's dad? My name is Ernest Quackerton." His real first name isn't even Ernest! It's Doug! On Halloween, he was no longer my dad. But calling him Ernest would become the least of my concerns. One year, he started getting his arms taped down like wings. Another year, he left the English language completely for quacks. Every year, I saw my father drifting further and further from man and closer and closer to duck. But this year was the last straw. I got home from school on Halloween day, dreading what I might see. Just as I suspected, I saw no husky man sitting on our couch- just a duck. My mom shot me a concerned glance. "Ernest," I said, "it's time to go trick-or-treating". The duck went wild. It quacked, it flapped its wings, it started knocking things over. My mom was really upset and told me to get in the car. I heard a rustling in the trunk as we just drove- I didn't even know where we were going. When we got there, I saw it. A petting zoo. I walked behind her as Mom took Ernest out of the trunk and brought him inside. We got to the duck cage, where she said "Ernest, it's time." and handed him to the keeper. So, technically, I still have a dad. We can go see him if you want. There are goats there too. And pigs and chickens and rabbits.
The Sleepover
Second Place Winner!
By: Natalia Santos, Florida, USA, Age 13
Description: A teenage girl tries to convince her strict mother to let her go to a sleepover.
Gender: Female
Genre: Comedic
Hey, Mom! (Pause.) No, I don't want anything at all. Well, just one, teeny, tiny, little, insignificant, totally no-big-deal favor. (Pause.) PLEASE, PLEASE, PLEASE, WITH A CHERRY ON TOP, AND SPRINKLES, AND WHIPPED CREAM: CAN I PLEASE GO TO KATHY'S SLEEPOVER TONIGHT? Wait! Before you say no, just hear me out! First of all, I cleaned my room from top to bottom, and it's so clean, you could eat off the floor! I know you shouldn't do it, but it's a metaphor – just roll with it. I also mopped the tile floor in the living room, washed the dishes, bathed the cat, polished all the mirrors, took out the trash, finished all my homework for the next week, and booked your next appointment to the, the… podiatrist. Secondly, you've met Kathy's mom, and you guys totally hit it off! I know you haven't gotten the chance to check their wall paint for dangerously high amounts of lead or check her bank statements, but I think she's pretty trustworthy! She keeps a fire extinguisher in the kitchen and everything. Also, she doesn't have any big dogs in the house, or any other risk factors that could result in injury. So, what do you say, my loving, supportive, most amazing mother in the whole, wide world? (Pause.) THANK YOU! OH, THANK YOU! You will not regret this, I promise! (Pause.) Mom, there is no need to bring the nanny cam!
Feral Cat
By: Lauren Connally, Texas, USA, Age 17
Description: A girl tries to persuade her best friend to release a feral cat Hannah had captured.
Gender: Female
Genre: Comedic
Look, Hannah, I know you love him, but you have to get rid of that cat. I know you keep telling me, "But Fiona, I rescued him!" No, you did not. That's a feral cat if I've ever seen one. He constantly runs away from you, scratches up everything you own, and attacks your face if you get too close. Trust me, you'll both be happier if you let him back into the wild. Especially the cat. That thing is not meant to be indoors or near people. Trust me, I'm doing you a solid here.
Catch
By: Josie F., Georgia, USA, Age 12
Description: A dog has fun playing catch with its owner.
Gender: Any
Genre: Comedic
The actor should run around the stage and act out what is happening. Great opportunity to be very physical during this monologue!
Oh, I can't wait! I am really excited. That yellow thing in her hand is my favorite. I love the way it flies through the air and then bounces off the mounds of grass. I can never figure out which way it is going to go. I am really excited. She's about to throw it. She did it! Wait. What. Where did it go? Aw man, I lost it. Wait, how did she get it back so fast? Oh, she's going to throw it again! It's flying over me. Ugh. I missed it. There it goes. Whoa, down the hill…I'm slipping and sliding…got it in my mouth. Yuck. There are bits of dirt and weeds on it. But I am so, so good! And thirsty. So thirsty. Gotta get some water. I'll just drop the yellow ball in my water dish, and yum. Cold, refreshing water. Okay, got the sloppy wet ball out of the dish and take it back to her. She doesn't take it. She's making a gross face. Why doesn't she want to play now. Maybe she just needs a drink too.
Teacher Died on Zoom Call
By: Anna H., Texas, USA, Age 15
Description: A student freaks out when her teacher supposedly dies on a Zoom call.
Gender: Any
Genre: Comedic
Mom! My teacher died during my Zoom class! I don't know what happened. We all thought she just fell asleep or something. We didn't know what to do. Like it was literally so weird, she just stopped talking and fell out of her chair. I thought she had hypoglycemia or something, but nope, she died. We were like uhhh what do we do now? And then Bobby was like, "Is she okay? Maybe we should do something." So, we told him to call 911. It was really weird at first, hearing him trying to explain to the operator what happened. He was like, "Um… hello. My name is Bobby Taylor, and I am in a Zoom class with my teacher. I think she is unconscious." pause. "Yes ma'am. She was talking, and then stopped, and fell out of her chair." Then Ellie said, "Bobby tell the lady Mrs. Rumplefrumple's name." Bobby said, "Yes ma'am her name is Mrs. Rumplefrumple, ummm her first name?… it's uhhhh… OH it's Sally. Sally Rumplefrumple… No, I don't, um, I don't know where she lives. Okay, thank you." short pause "Guys, the operator said that she probably is okay. They told us to stay on the Zoom call so that the police can ask us questions when they get to her house." So then, we waited for like an hour until they got there. They asked us questions and stuff, but they didn't tell us if she was alright. So then we all just assumed that she died, and we left the Zoom call. Mom, you gotta find out what happened. Maybe she didn't die. Maybe she just has hypoglycemia. Maybe she just needed a little extra candy or something to make her stay awake. We won't know for a while. But on the bright side, it looks like I don't have class for two whole weeks!
Puppets
By: Ryan H., Texas, USA, Age 16
Description: A student freaks out when her teacher supposedly dies on a Zoom call.
Gender: Any
Genre: Comedic
The actor enters with a puppet. He/she puts it on as he/she delivers the monologue.
Puppets are the most fantastic thing humanity has ever created. They are extensions of the human soul. Once you stick your arm up that cotton butt, you become a part of it. After all, you make up about seventy percent of its innards. As an extension of yourself, your puppet will never leave you, even if it could run on those flimsy sausage legs. It says anything you want it to. It always agrees with you and it listens without judgement. It becomes your closest friend, both figuratively, and literally. When you look into those still, glossy eyes, you suddenly know that everything is alright. It's almost as if you can hear it speaking to you, reassuring you, encouraging you. Puppeteering is an art; it is a lifestyle not for the faint of heart. As the puppeteer, you will likely face criticism in the outside world. But the critiques can only make you stronger! Society may call you delusional, obsessed, or idiotic, but you can't let that get to you! You just need to shut it out! Who needs people anyways? Puppets are so much better than people! My puppet is all I need.
A Long Nap
By: Drew D., Texas, USA, Age 15
Description: A little kid attends their older brother's funeral, but still doesn't fully understand what is happening.
Gender: Any
Genre: Dramatic
Standing over coffin.
Hi Austin. You just look like you are sleeping, but they say you are dead. I was told once that everyone will die at some point. That mommy would die, that daddy would die, that you would die, and that one day, I would die. But I never thought that that would actually happen. You have been in my life every day, and I can't seem to imagine it any other way. Mommy and daddy told me what happened to you a week ago, but it still doesn't seem real. I mean, your room is still there, just the way you left it. I've been going in there to ask if you wanted to play but you're not there. Mommy said that you're an angel now but your lying right here like you're asleep. Is that what it is? Just one big nap? Well then, I'll see you when I take a nap. So, I'll see you later, okay?
Rat Dog
By: Kate Dyer, Georgia, USA, Age 12
Description: A scruffy dog wins the heart of a kind-hearted kid.
Gender: Any
Genre: Dramatic
My dog? Yeah, I know he's ugly. I didn't bring him home, he followed me. I tried to explain that to my mother, but she wouldn't listen. She went on and on about how 'we can't even pay the bills' and 'I barely have enough money to buy food', and that I should know better. Quite frankly, if I was going to bring home a dog, it would not have been him. He didn't look like a dog, more like a rat, and he stunk terribly. He also growled when anyone but me I got close to him. I guess that meant he liked me, but it still terrified my mom and baby brother. At some point I heard mom say, 'I'll have to take him to the pound,' but of course, I wouldn't let that happen. If he got sent to the pound, the bad place, he probably would be put down. I scooped him up into my arms and promised mom that he did not bite and that he wouldn't hurt anyone. She looked at him like he was some sort of evil monkey. Eventually, she gave in, but there was one condition. I had to get a part-time job and pay for his food, toys, and bed. I really don't mind working after school. This little rat dog was is new best friend.
Imaginary Friend
Second Place Winner
By: Linley Jones, Georgia, USA, Age 14
Description: An imaginary friend realizes that he/she is no longer needed.
Gender: Any
Genre: Comedic
Hi, my name is Alex, and I am not real. You're probably thinking, Alex, you have to be real, how else would you be talking? Well, that's a good question. It all started on the first day of Pre-K. A young girl named Eliza was scared for her first day of school. She had no friends, and her mother gave her some advice. She said," Well, sweetheart, if you can't make any friends, why don't you create one?" At that very moment, I was created. Eliza and I have been best friends ever since that day. Lately, Eliza has started to make other friends. Her older sister, Angelica, has been nicer, and so has her little sister Peggy. Eliza has met another girl at school, Maria; she has gotten closer to her too. Don't get me wrong, I'm happy Eliza is making friends, but her new friends ignore me. I'll try to talk to Angelica or Peggy, and they totally don't notice me. It's like they see right through me. I'm not going to lie; I'm scared Eliza will leave me for them. Maybe, I should talk to her and tell her how I feel. Eliza! Hey, Eliza! Did you see that? She ignored me too. I treasured each day of our friendship, and this is how she repays me. And that's when I remember; I'm not real. I was created by Eliza to be her friend. And now that she has friends, my purpose has been fulfilled. Wait, what's happening? It's getting kind of dusty in here. When was the last time they dusted? (coughs into her arm and looks down) Wait… Where are my hands! I-I don't feel so good. (vanishes into dust)
Watch a video of this monologue here!
Watch another video of this monologue here!
Can't Sleep
Third Place Winner
By: Scarlett Burton, Ohio, USA, Age 11
Description: A young girl just can't fall asleep while her mind is so busy.
Gender: Female
Genre: Comedic
There are definitely elephants outside my window, and now I just can't sleep. My mom says it's just that I'm far too imaginative to sleep, but can you blame me? The best things happen at night. I toss and turn, but the sound of hundreds of marathon runners racing and thumping down the streets bothers me. Sometime gumdrops will hit the roof, and I go outside, but I can never quite catch one in my mouth, and yesterday, the French band just wouldn't stop. I even went out and screamed at them, but the worst of them all was today. There are elephants outside my window. When I saw them, I went zooming though our apartment and started shaking my mom vigorously. "Mom. Mom, the elephants are back!" Disappointment again. I mean she just completely blew me off. I trotted back upstairs thinking, "Oh, how will I go to sleep with that elephant there?" Maybe counting sheep will work. 1, 2, 3, 4, 5, 6, 7, 8. That's how many sheep the wolf just ate. Oh, there's nine and ten. This is supposed to make me sleep? Maybe reading a book will work. Books are boring enough. "The puffin is popping with cream tart toppings." Wait! I'm more awake the I was before! What time is it even? Oh my god, the sun's up.
See a performance of this monologue here.  https://www.youtube.com/watch?v=YriKzDeJopM&t=47s

The Dream
By: A kid dreams of an odd encounter that has a real-world complication.
Description: The Grim Reaper laments his job.
Gender: Any
Genre: Comedic
Last night I had a dream. This dream was NOT an ordinary dream. It was odd and scary. At first, I was lying down in my bedroom, but then OUT OF NOWHERE a yellow sports car rammed into my bedroom. You might think that is just a crazy coincidence but here's the thing, MY BEDROOM IS ON THE SECOND STORY. The car's hood opened, and all of my family members popped out and said hello. They seemed confused, but as everyone came out, a naked devil also hopped out and ran at me. This monster chased me into my kitchen and threw me down. He bit me on the neck, and I screamed and died. When I died, it automatically woke me up. I went to use the restroom, and when I looked in the mirror, THERE WERE BITE MARKS ON MY NECK.
Grim Reaper
By: Will Woolwine, Georgia, USA, Age 14
Description: The Grim Reaper laments his job.
Gender: Male
Genre: Comedy
Let me be completely clear; being the "Grim Reaper" is not a fun job. I even wince at that name "Grim Reaper." I'm actually a very cool death guy. Personally, my first choice was Skeleboy, but apparently, that wasn't "intimidating enough." But I don't want to be intimidating! Everyone's always fearing being burnt and tortured for all eternity, so at least I can assure you that most of you are going to a better place. I talk to thousands of people every day, and reading off the sins of regular people is enlightening. The supposed bad deeds I've read include putting mayonnaise on sandwiches, ew, wearing socks with crocs, ugh, and give me a minute to vomit because this is the all-time worst. Picking their noses when they think no one is watching. Trust me, there is always someone watching! Someday I'd like to take a vacation, but I never get rest because you guys constantly die. Oh, great here comes another one. (yelling at the dead guy) Do you have no better sense than not to put a fork in a socket?! (back to audience) Well, I must get back now; I have an eternity of work to do.
Pulling Teeth
By: Ava Schleig, Ohio, USA, Age 12
Description: A young girl tries to find a unique way to pull out her loose tooth.
Gender: Female
Genre: Comedic
Everyone at school is losing their teeth and I need a cool way to get my loose tooth out! Jessica said she used her own hands to get hers out, although that's not very sanitary. But it's still cool! And then Gabby said she had her dad tied a string around her tooth and the other end to a door handle and then he slammed the door! I asked my sister about how she lost her tooth and she said that she went to the dentist and they pulled her tooth. But that's boring. I also searched for ways to get my tooth out online but none of them were cool enough. I was thinking that I can use Baxter to help me. What is cooler than my own dog helping me! So, I will just tie a string around my tooth and then tie the string to Baxter's leash and then I will throw Baxter's favorite toy and then he will yank it out! I definitely will get extra money from the tooth fairy for all of my hard work! (yelling) Baxter! Baxter! Come here, boy!
The 'Business' Trip
By: Avery Kyle, Ohio, USA, Age 12
Description: A kid decides to run away and be a grown-up.
Gender: Any
Genre: Comedic
(The character is running away and has stopped to talk to someone.)
I'm definitely an adult now! That's what I told my dad and mom before I ran away. They don't know that I am gone now, I snuck out this morning. But even if they found out they would understand. Right? Well it's too late to turn back now, I'm already on the way to my business trip (because that's what cool adults do)! Why do you want to be an adult, you may ask? Well when you're an adult you get to do what you want, you get to go to the ice cream store and buy a LARGE ice cream cone, even though your parents told you not to when you were little. Also, you get to make money! You get money by being a boss at work. And the fun thing about that? Well a boss gets to yell at people who are doing a bad job, and they make more than two dollars a week, which is my current allowance. Heck, I bet they make like a gazillion dollars a day! I'm glad I'm running away! Wait……did you hear that? Uh Oh it sounds like my dad! GO AWAY DAD. I'M AN ADULT NOW. IT'S OK!!! Fine…I'll stop and wait for you, BUT ONLY FOR A LITTLE BIT, I got an important business meeting!!! Yes? Really? Mom's making grilled cheese and smiley fries?! Oh, okay. I'm coming home now!!! I guess I'm not running away today after all. Goodbye, little racoon!
The Puppy Sitter
Third Place Winner
By: Morgan Dudek, Florida, USA, Age 12
Gender: Any
Genre: Comedic
Description: A teen dog sits a friend's puppy.
So, Cheryl asked me to watch her puppy, Oscar. She says, "Zara would you mind watching my puppy for a few days?" I said, "sure no problem." No problem! I mean, how bad could it be to watch an innocent, harmless, cute little puppy? Right? Right? WRONG! It was a nightmare if there ever was one. Look at me! Do you see the bags under my eyes? I look like I went twelve rounds with Muhammad Ali. This puppy has NOT stopped barking and whining all night (imitates dog) maar, maaar, maaaaaaaaaaaaaaaar, arf, aaaarf. I tossed and turned and tossed and turned some more. I felt like a 1980's break dancer. Finally, it was time to go to work. I was actually excited to go to work for once in my life. It was somehow a better option than staying home with Maar, Maaar, MAAAAAAAAAAAAR!! But guess what?! When I walked into my kitchen, I found myself Sliiiiiiiiiiiiiiiiding alllllllll the waaaaaaaaaaay ACROSS the kitchen and FLAT DEAD ON MY BACK and butt! I have bruises the size of boulders…DOG PEE. I've had it. But it gets worse. I came home from work, and he's torn up the couch. My couch, the one that I just recently purchased from Levitz, great deal by the way, is destroyed! And where was Oscar? Somehow Oscar the expert trapeze artist positioned himself ON TOP of my cabinets. Did I mention how small this puppy is? The size of my foot. Don't know how the heck he got up onto the cabinet. Miracles of God. ANYWAY, he couldn't get down. The genius was afraid to jump! On the bright side, all of this has happened on day one. So, I figure it can't possibly get worse.
Middle Child
By: Madeline Gouin, Michigan, Age 14
Gender: Female
Genre: Dramatic
Description: A middle child feels that she is treated unfairly.
MOM! MOOOOOOOMMMMMMMMM! HE'S DOING IT AGAIN! He keeps putting his finger in my face! Just because he's a few years older than me does NOT mean he gets to mess with me GROUNDED!? ME… GROUNDED, for what I didn't even do anything he was the one who was messing with me. TATTLING? GROUNDED FOR A WEEK? ARE YOU KIDDING ME!? He is being annoying, and you said that I'm not allowed to hit him so what am I supposed to do? NOW IT'S TWO WEEKS? IS THIS A JOKE! Uuuhhhhhh fine, I'm going to my room. OK ARE YOU SERIOUS? You know what Molly? Fine. But if you're going to be in here you are going to be SILENT. …ok I'm sorry I don't mean to be bossy can you just put headphones on, I don't want to hear that, and I have been bound to our room for the nex-. Ok I am aware we share a room but that is exactly it. We share the room and I know that you were here first which usually means that you have to put headphones on, but he got me grounded again which means I have to stay here. (to the audience) Now listen you may be wondering what this is about. If you could not tell by now, I am a middle child, I have to deal with this every day. Mom listens to them and forgets that I exist, if I have a problem, I'd better learn to deal with it because there is no way I am going to win an argument. The youngest child gets whatever she wants, but if I ask for something then I am rude and greedy. If the oldest child wants to stay home even though there is a test that day and they have horrible grades then sure go ahead no prob. (BUT If I who have decent grades and no test that day then I'm grounded for the next week.) The oldest child is the funny, nice guy, the whole family loves and youngest child is the perfect favorite who is the embodiment of all the greatest qualities of our parents. Oh and wait hold on where's the middle child?….oh you lost them …again. Oh, ok well are you going to go look for them? Yeah, I didn't think so.
Dragon Problems
First Place Winner
By: Miah Deaville, California, USA, Age 12
Gender: Any
Genre: Comedic
Description: An ordinary lizard suddenly finds him/herself turned into a fire-breathing dragon.
You'll never believe what a day I'm having. Just a few minutes ago, I was a normal, boring lizard, happily sunning on my rock, when all of a sudden, outta nowhere, this creepy looking green freak picked me up and dropped me into a black pot filled with GOD KNOWS WHAT. I'm pretty sure it knocked me out or something, because everything turned kind of fuzzy. Next thing I knew, I was blinking awake. At first all seemed normal… until I realized I was huge! Not to mention I had wings, and horns, claws, and spines, and razor-sharp teeth! Which is like, hello? Unsafe! Now after a while I started to think I could get used to this new style, that it might even be cool to not have to always run away, you know? When… I sneezed. Fire. Everywhere! That freaky green lady started running and vowed to destroy me or whatever. Which wasn't fair because, HELLO! You brought this on yourself, woman! If you had just left me on my rock and MINDED your own BUSINESS, you'd probably still have your frickin' house! (*pant… pant…*) Look, I've gotta go. I suddenly have a strong urge to burn down an innocent village. Maybe I'll even chase down that madwoman on her dirty broom and eat her.
Californian Leprechaun
Second Place Winner
By: Matthew Pino, California, USA, Age 10
Gender: Any
Genre: Comedic
Description: A modern leprechaun rants about his life.
So, I gotta rant. Recently, people have been finding me! I know, I know… you're thinking, "What about that could be so bad?" Oh, trust me. It's MUCH worse than you think. First of all, everyone assumes I'll be all "Oh, top of the mornin' to ya." But I am actually a California Leprechaun. We have surf, and Starbucks, and "Sup, bruh?" and not so much 'green as far as the eye can see,' and so most of the time, when I'm spotted, I've got a fresh coffee in my hands. Then a human sees me, they're excited, they start freaking out. And it's always a surprise, so 9 times out of 10, the coffee gets knocked out of my hand and spills all over them. Suddenly they're screaming, "I thought you guys were supposed to be GOOD luck now my clothes are ruined…" blah blah blah. I'm like, talk to my lawyer dude. YOU'RE the one who grabbed ME. At this point, about half the time, they just DROP me! That always hurts. The other half, well, they ask what happens next, and by Leprechaun law I have to present them with two choices. Pot of Gold, or a Ruby. If they pick pot of gold, they get a tiny one. It's leprechaun-sized! What do you expect? Can't spend it, really. If they choose Ruby, it's a small dog. Her name is Ruby. Of course, because we're tricky like that! Now at this point they're upset, and I have to blow glitter in their eyes in order to "magically" disappear and honestly, I'm running out of my glitter stash and I just don't know how much more of this I can take!
Life as a Minotaur
Third Place Winner
By: Rowan Deviny, California, USA, Age 9
Gender: Any
Genre: Dramatic
Description: A mythological creature complains about his strange life.
Hullo! So, my name is Brunwin, and I am a Minotaur. That's right. I have the top half of a man, and the bottom half of a bull. It's about as uncomfortable as you think. I also live in an inescapable maze, so it's kind of hard to find your way to the bathroom. In all the movies I am portrayed as the bad guy, and to be fair, most of my kind are bloodthirsty killers. But I am NOT. I am so misunderstood. Every 10 years, children are sacrificed to me. But I actually LIKE kids! I mean… it's not like I'm going to NOT eat them… I only get to eat every 10 years! So lately I've been thinking about trying to cross through the hedges and finally escape this labyrinth. Oh, look- here comes a guy with a sword and some thread. I wonder what he's here for?
Pegasus Wants Cash
By: Polly Carlson, California, USA, Age 9
Gender: Any
Genre: Dramatic
Description: Pegasus explains that being famous is not all it's cracked up to be.
Being famous might seem amazing, but it has some serious drawbacks. As you can see, I'm a Pegasus, known worldwide. In fact, I've starred in many, many things — but I'm always portrayed so badly! In Greek and Roman stories, I popped out of Medusa's head along with a gold loving pirate. That's just strange. In Egyptian myths I'm hunted and killed constantly! By the way, have you seen my constellation? It looks nothing like me! More like a table with wings in the stars. Yikes. And don't get me started on the terrifying Norse tales… somehow Loki, the god of mischief, is my mom?! Just when you think it's getting out of hand… we can't forget My Little Pony in all this! Sure, friendship is great, but it's not the main magic at all. And can you believe, in all of these, I get paid nothing?! It's like, come on. Help a pony out!
Kitten Apocalypse
By: Haley Jones, Ohio, USA, Age 14
Gender: Any
Genre: Comedic
Description: A teen finds alien goop and her cat eats it.
I just made the worst mistake of my life. I have caused the kitten apocalypse. I woke up this morning, and I saw something outside that was glowing green. Naturally, I was curious, so I put on some protective gloves brought it inside and put it in a jar. I asked everyone in my family if they knew what it was nobody knew. I emailed my science teacher and asked her. She didn't know what it was. Nobody knew what the disgusting green glowing goop was. I found a space scientist's website, and it showed her email address, so I emailed her. I waited an hour and no response. Just then, my kitten knocked over the jar and ate a tiny bit of it. I snatched it away before he could eat anymore. Great, I thought. Now I have to take my kitten to the vet. What on earth am I going to tell him? But that turned out to be the least of my problems. The scientist finally emailed me back she wrote, "It's alien space goop whatever you do KEEP IT AWAY FROM KITTENS." Now I was really worried. I turned around and my little black kitten had turned into a green kitten. He seemed fine though, so I petted him, but he quickly scratched my hand. Now, I'm sitting here slowly turning green. I don't know what I'm going to do. Part of me wants to alert someone. And part of me feels an urge to bite the first person who comes into my room.
Irritated Tooth Fairy
First Place Winner
By: Julie Lane, Ohio, USA, Age 16
Gender: Female
Genre:Comedic
Description: A tired tooth fairy bemoans her gritty job and complains about being broke.
Hi, I'm Pixie, you probably know me most as the tooth fairy that collects your teeth under your nasty pillows. What most humans don't know is how difficult this job is. And news flash! I'm not getting paid for this. I'm paying you for your rotten teeth. What kind of deal is that? Keep in mind I am about the same size as your teeth and the money I give you, so yeah, the process takes about an hour per kid. But here's my dilemma. I have run out of money to give you spoiled kids! I am broke! No mouse wants to buy your teeth from me! And I am getting old and tired. Some humans believe I use your teeth to build my house. That. Ain't. True. That's disgusting! That's my fat fairy sister, Tonkerbell. Ahh! Tonkerbell what are you doing here? Oh, you heard everything I said… Well what is that falling out of your dress? Ah how dare you! That's where all the money went! Well humans, you are gonna have to live with your falling' out teeth for a year, I am going on vacation!
Daddy's Little Princess
First Place Winner
By: Sulaiman A., Kuwait, Age 14
Gender: Female
Genre:Dramatic
Description: A young girl gets a new baby-sister and is scared that she won't be the favorite anymore.
My life is ruined. There I said it, ruined, thanks to my new little sister. It was peaceful Saturday morning, watching nick-toons, ready to have a bowl of cereal. Mom and dad weren't here yet, daddy said that mommy had a stomachache last night. It was pretty bloated, if you ask me, in fact it has been for the past 9 months. I don't know why she hasn't been complaining about it until now. Once they came back home, I couldn't believe my eyes. It was a baby, wrapped around in a pink blanket. I didn't know what to say. "Meet your little sister, Ellie!" dad said. I was an only child, and I liked that a lot. Not having to share, always being the favorite, and getting all the new toys for Christmas. So, with this thing hanging around, I'm doomed for life. She doesn't even like me, all she does is cry, stare, and cry again! People constantly asking me about her. Why don't you go ask her, yourself? She's literally right there laying on my mom's lap. With my parents only worrying about her, am I not wanted anymore. I see how you are dad, getting rid of me, well I'm not your little princess anymore, and that's why I'm running away.
Lucky Turkey
Second Place Winner
By: Jasmine R., Los Angeles, California, USA, Age 13
Gender: Any
Genre:Comedic
Description: A turkey believes that he/she has been adopted by a family.
(Actor should adopt turkey mannerisms when performing the monologue.)
I must be the luckiest turkey alive! You see, last week, I was in the turkey orphanage. There were hundreds of us crammed into cages and fenced areas. The noise…oy! Every day we had to scramble to gobble up…gobble…gobble…gobble…sorry. I got carried away. Hundreds of us had to gobble up the seeds they threw on the ground for us. And sleeping? There was no sleeping. We lived right next to the goose orphanage. And geese, they stay up all night! Honk, honk, honk! They are notorious party birds. But then, last week, a very nice farmer came by and out of all the turkeys in the pen, he picked me to come home with him! Now, I live in this amazing, luxurious pen, with just a few chickens. There's so much room, and so much to eat. It's like I won the turkey lottery! And tomorrow is my birthday! November 24th. I think they are planning a party for me. The farmer's wife is cooking constantly. So many good smells are coming from the kitchen. One of the chickens, the gossipy one…squawk, squawk, squawk…told me that the family adopted another turkey about a year ago, and they think he lives inside now because the farmer came and got him last year, and he never brought him back to the henhouse. Just think…I'll have a brother, and I'll get to live inside with the family. This is going to be the best birthday ever! I'm hungry already. (Strutting off.) Gobble…gobble…gobble.
Cat Lady
Second Place Winner
By: Jasmine R., Los Angeles, California, USA, Age 13
Gender: Female
Genre:Comedic
Description: A wife tells her husband about a stray cat she's taken in.
I should probably tell you now, before you notice it. And I need to point out that in no way did I encourage this. I was just minding my own business. And there's no way I'm going to get rid of it today (under breath) or maybe ever. What? Nothing. What I mean to say is that I will do my best to find her a home as soon as possible. (Reacting to yelling.) I know! I know, but it's not my fault. I was out in the garage taking off my boots, and she just wandered in. So skinny. And she was meowing like she was hungry, so I just gave her a tiny bit of food. You should have seen how fast she ate it up! So, I might have given her a little more. She doesn't have a collar, and honestly, I don't think she belongs to anybody. But I will look online and see if someone is missing an adorable little black and white cat. Oh, oh, here she comes. Look at how friendly she is! Martin, I've never seen a cat so friendly. I know, I know. We aren't going to keep her. Just pick her up, will you? She loves being held. So unusual for a cat…I said, I know that we aren't going to keep her…of course, I realize that we already have sixteen cats. But she's so cute…and really…(flirting) what's one more?
Abby at the Beach
Second Place Winner
By: Alysa Klapper, Age 13, California, USA
Gender: Female (gender can be changed)
Genre:Comedic
Description: A dog describes her first visit to the ocean.
Hello, my name is Abby and I'm a part of the Klapper family. Every day of my life is basically the same. Wake up. Eat breakfast. Watch family leave. Lie in the sunshine and chase squirrels. Family comes home. Get some tummy rubs and treats. Eat dinner and go to bed. But one day, I heard them talking about driving to something called the beach… I didn't know what that was, but then they said three words that made my ears perk up, "Let's bring Abby." I was so excited! I wasn't going to be alone all day again. I got in the car and jumped into Alysa's lap, ready to go on an adventure. As we were driving there was a powerful fan outside the car window with a lot of smells. Finally, we get to the thing called the beach. Why haven't they taken me to this before?! The dirt here is soft and warm, and so easy to dig in. There are birds everywhere to chase and chase (huffing and puffing). Alysa is in a big pool of water that looks like it has no end. She's calling me, and suddenly my paws are wet, but it feels so good! Oh no, a big moving wall of water is coming. What will happen if it gets me. I try to run away, but it's too late, and it's all over me. I'm soaking wet. I run back to the dry sand where my family is and shake and shake and shake and shake. Why are they yelling? They must think this is as fun as I do! The day at the beach was the best day ever! On the way home, I heard them talking about another adventure, called "the veterinarian." I can't wait to see what that is like!
Stage Fright
By: Aditi Ingale, North Carolina, USA, Age 8
Gender: Any (gender can be changed)
Genre:Dramatic
Description: A girl is very nervous about performing in a play.
Hello, my name is Abby and I'm a part of the Klapper family. Every day of my life is basically the same. Wake up. Eat breakfast. Watch family leave. Lie in the sunshine and chase squirrels. Family comes home. Get some tummy rubs and treats. Eat dinner and go to bed. But one day, I heard them talking about driving to something called the beach… I didn't know what that was, but then they said three words that made my ears perk up, "Let's bring Abby." I was so excited! I wasn't going to be alone all day again. I got in the car and jumped into Alysa's lap, ready to go on an adventure. As we were driving there was a powerful fan outside the car window with a lot of smells. Finally, we get to the thing called the beach. Why haven't they taken me to this before?! The dirt here is soft and warm, and so easy to dig in. There are birds everywhere to chase and chase (huffing and puffing). Alysa is in a big pool of water that looks like it has no end. She's calling me, and suddenly my paws are wet, but it feels so good! Oh no, a big moving wall of water is coming. What will happen if it gets me. I try to run away, but it's too late, and it's all over me. I'm soaking wet. I run back to the dry sand where my family is and shake and shake and shake and shake. Why are they yelling? They must think this is as fun as I do! The day at the beach was the best day ever! On the way home, I heard them talking about another adventure, called "the veterinarian." I can't wait to see what that is like!
Elephant in the Room
Third Place Winner
By: Eli Whittier, Oklahoma, USA, Age 10
Gender: Any
Genre:Comedic
Description: A child overhears a bizarre argument between his/her parents.
I've finally confirmed it. My parents are crazy. Last night, I heard them arguing, and they were talking real low, so naturally, I snuck up to the door and listened in. That's when I heard my mom say, "Let's talk about the elephant in the room." What? I've never seen an elephant in their room. Or even in our house. Obviously, we would all know if there was an elephant in their room! My dad said, "Keep your voice down. The kids will hear." Like he didn't want us to know there was an elephant in there either. So, apparently, they both think there is an elephant in their room. I looked through the crack in the doorjamb, and I could see my mom sitting on the bed, and my dad across from her, and sure enough…no elephant. Then my dad said something that I couldn't hear, and then my mom sounded real mad and she said, "Well, it's clear that you prefer her to me." So apparently the elephant is a girl elephant. And my dad raised his voice and said, "I work with her!" What? My dad's an accountant, not a zookeeper. Tomorrow, after-school, I'm going to sneak in there and find out once and for all. And just to be on the safe side, I'm going to make my big brother come with me!
Babysitter's Rules
First Place Winner
By: Eli Whittier, Oklahoma, USA, Age 10
Gender: Female
Genre:Comedic
Description: Babysitter is not who Mom thinks she is.
Don't worry, Linda. I will take great care of your kids. I have lots of experience with kids, so I know what to do when they misbehave. Bye.
(Turns to kids after Linda leaves) Now listen, you little brats! I am the boss here, so you will do everything I ask you to do exactly when I say it. Here are the rules:
Rule #1 You don't question, you just do it.
Rule #2 Never tell your mom anything that I do. Always tell her I'm the best babysitter. You wouldn't want me to lose my job, would you?
Rule #3 You eat what I make, or you don't eat at all.
Rule #4 If I have company do not talk to them and go into the basement.
Rule #5 If I make a mess, you clean it. I'm your guest, not the other way around.
Rule #6 No crying allowed.
Ok, those are the rules. Go have fun! (rolls eyes and whispers) Little brats.
They Won't See it Coming
By: Amelia M., Age 12, Ohio, USA
Gender: Any
Genre:Comedic
Description: Kid is jealous of older brother who gets more screen time.
I hate my brother, period. Yes, yes, I know. "Hate" is a strong word, but I mean it. Trust me on this one. The only thing that understands me is the virtual world, and my family tries to take that from me. They say it is an addiction and that I am in denial. Yeah, no. My family has limited me to an hour on the computer a day, and that's definitely not okay. My brother gets the whole day on the internet. He has completely taken over the family computer. He even gets away with rubbing it in my face. Favorites much? I am putting my foot down, and I have decided I will take over the family computer. I will snatch it and all of its accessories and I'll barricade myself in my room! Sounds foolproof, right? I will strike at midnight, and they won't see it coming. Wait…I think that is my mom now! Act casual.
English Class
Third Place Winner
By:Justin Kyzar, Mississippi, USA, Age 15
Gender: Any
Genre:Comedic
Description: A frustrated teacher deals with a rowdy class.
Alright class! Listen up! Because of last weeks' "events," we are going to try this again. Everyone get out your pencils. And no throwing them this time! Jane, put that cell phone away! I will not hesitate to take it! Shawn, stop trying to light Cindy's hair on fire! There is barely any left from last time! Jason! Don't you dare throw that chair out the window! Jaaasssooon… Jason! Ugh! you guys are worse today than yesterday, and now I have to replace that window! I am calling the principal! (picks up phone) Hello Mr. Sanchez? We need you in the fifth-grade classroom. What do you mean you are busy? There's no way those kindergartners are worse than these kids. oh…oh… They did that? Oh well, I hope Mrs. Smith recovers. Those kindergartners should be ashamed for doing that to her. Well, stay safe, and I hope the pencil wound in your arm heals. (hangs up) Okay class, new test! We are going to see how good you are at finding a new teacher because I quit! I am going to be a janitor! I rather clean up other people's messes than teach you! Adios!
Spritey O'Doodle
Third Place Winner
By:Cameron F., El Paso, TX, USA, Age 13
Gender: Male
Genre:Comedic (In an Irish accent.)
Description: A leprechaun outsmarts someone who has found his pot of gold.
Listen, ye squirrely would-be crook…it dunnot work the way ya think. Da. I am a leprechaun, and indeed, we stand at the end of my rainbow with da pot 'o gold right about here. What they dunnot tell ye is that my gold is buried deep below. Ya think that I would work away, makin' shoes and boots for all da rich uns, just to let a theivin' scud the likes of ye, come long and snatch me riches? Too bad for you, I'm Spritey O'Doodle. I'm no eejit. I'm the smartest of all da leprechauns. And you can go get a shovel. Ya have da right to dig for me treasure. But by the time ye return, who knows where me and me rainbow have buggered off ta. (Laughs.) Ye humans are bleedin' thick! So, run along, ya gombeen. I've me work to do!
(The leprechaun goes back to his work making shoes and sings this song.)
"Lay your ear close to the hill.
Do you not catch the tiny clamour,
Busy click of an elfin hammer,
Voice of the Lepracaun singing shrill
As he merrily plies his trade."
The Present
Second Place Winner
By: Sydney G., Ontario, Canada, Age 12
Gender: Any
Genre:Comedic
Description: A kid finds a huge present in their parent's closet, but the size turns out to be deceiving.
Guess what I saw hidden in my parent's closet? The biggest present ever, like elephant big! Well, maybe not that big but you get what I mean, this thing was giant. So anyways, I was going upstairs, and I was looking for my dad's big sweater for my Christmas party and there I saw the box in the closet all neatly wrapped up. I got closer and on top was my name, yes mine "To Melissa" (or "Mark") written in big black letters. This HAD to be an Xbox! I couldn't wait for Christmas. I was ready. Ok, so then Christmas day came I woke up extra early and I was ready to get this big new Xbox with new controllers so that I could finally play Fortnite. It was my turn, I reached out and ripped the paper as fast as I could and inside was a box and when I opened that box guess what was inside? Another box and in that was another box and can you guess what's next? Another box! By now, I knew this would be a great gift because who would go to all this trouble to wrap a gift that isn't great? Then a few boxes later I knew I had to be down to the last box. I was surprised it was quite small maybe it is too small to be the Xbox. I thought it would be or could be money or an Xbox gift card, so I opened it and what was inside A PAIR OF SOCKS! Seriously! I could not believe it was it actually socks. I thought I was getting something better than things that just get smelly. And oh, another thing…they were way too small. And the color was yellow with brown polka dots. What? My mom and dad looked at me like I should love them. My dad said, "What were you expecting? Aren't they great?" I didn't even know how to respond. "Thanks," I said sarcastically. And then I noticed that my brother was starting to laugh. And so were my parents. Can you imagine? How mean can they get? I started to run to my room, and my dad stopped me. "Just look inside the socks." I didn't really want to. But Christmas was ruined already. So, I went ahead and shoved my hand into one of the socks. It was a gift card for an Xbox. Yeah, I was happy that I got it but the didn't have to practically make me cry beforehand. Parents, let this be a lesson to you. Christmas is Christmas and April Fool's Day is an entirely different holiday. It's really not funny to mix them up.
Princess Power
Third Place Winner
By: Julissa, El Paso, TX, Age 13
Gender: Female
Genre:Comedic
Description: A princess locked in a tower imagines a way out of her situation.
Ugh! It's been eleven years. Eleven! And still, I am here. In the tallest tower protected by the most dangerous dragon, wearing yet another pink dress and with the same old hair, only longer. It's like nothing has changed. Not really. I mean, when I first got here, I was really scared and lonely. So, I guess I'm not that scared anymore, but the loneliness. Geez. Sometimes, I think I'm going crazy. Half the time I talk to myself while the other half I talk to the dragon. She's really nice actually. Yup. It's a girl. And her name is Fuegina. It's sort of Spanish for fire. Fuegina tells me that the only reason why she kills knights that want to rescue me is because she hears them say things like: "This is for the kingdom! I shall slay this dragon, rescue the maiden, and rule the kingdom! Gold for me, gold for ME!" Fuegina tells me that she doesn't think those type of guys are for me. I know it's crazy, but I think that the dragon is actually like a mom to me. More than my actual mom, that's for sure! I mean, couldn't she have stopped dad from sending me to this tower to wait for my "true love?" I thought true love couples met like in a Walmart parking lot or at a club or something. If only my dad didn't make that stupid bet with the other king: "Let's see who loves their princess more." My dad's theory was that, the more your daughter suffers, the more love she deserves. Thanks dad. I'm a daughter, not a casino chip! But to be honest, some days are not that bad. Sometimes, I just like looking out the window and…wait! Is that a knight coming to rescue me? (pause) Ugh. He didn't even bother to shave. Here he comes. I can see the greediness in his face. (Praying.) Please Fuegina, don't let him rescue me. Don't let him! (pause)…And…he's dead. I am so tired of this. Over and over, waiting for a Prince to rescue me. Maybe this is a life lesson. Don't people say, "love yourself?" Well, I certainly love myself very much. Maybe I am my own "true love." Yes! I get it now! Fuegina! We shall fly away! Forget about knights and kingdoms! Let's fly to freedom together!
Picture Day
By:Rebecca P., Ontario, Canada, Age 13
Gender: Female
Genre:Comedic
Description: A student in NOT looking forward to picture day!
Ah picture day. Who doesn't love dressing up and getting photos of them taken? (Small pause.) Okay, well I guess a lot of people don't. Really, it's not that bad…You just have to dress up in something your parents choose and go in front of a camera with someone telling you how to pose and how to smile and where to look. Then getting your picture back, (SUPER SARCASM) you not liking it but your parents sending it to your whole family anyway and sticking it everywhere in the house they can think of. Okay now that I say it out loud, I see the problem. I guess people don't want to look bad, or be embarrassed in the class photo, or blink in a picture… but other than that it's perfectly fine…(Small pause.) For some people, in my opinion, picture day is the one day where I can choose what I want to do with my hair and how I smile in pictures and what I dress up in, but sometimes my parents, OUT OF THE BLUE choose not to let me do those things. So, whenever I look at the fridge, I see 5 amazingly beautiful, good pictures and then me in a turtleneck! Like this isn't ugly Christmas sweater day for all I know! And on picture day sometimes those bright lights give me a headache! And those weird words like (High voice.) "Candy! Smile, CHEESE!" Really? I can smile on my own I don't need your help okay? Every time I say "Chocolate" or "Candy" I end up not smiling and ending up looking like I'm possessed! ALSO whenever it's picture retake day you always look worse in the retake then the original! The only thing I think I like about picture day is seeing all my friends dressed up really pretty with their hair so pretty, wearing dresses, and maybe even sometimes makeup. I get why people don't like picture day now that I say it out loud…
I Hate Being a Villain
By: Ocean F., Ontario, Canada, Age 12
Gender: Male
Genre:Comedic
Description: Bowser, the villain in Super Mario Brothers hates being a bad guy
It's not fair! I don't like being called a villain. If anything, Mario is the villain, and who ever said I was the villain is wrong. I only kidnapped Princess Peach because she asked me to. All because Mario isn't smart enough to run his own country and now Princess Peach needs to do it herself. I mean that's why I did it. Hey, I would be upset too if all I could wear is a "pink frilly dress." Gross! Even that Turtle called "Yoshi" that Mario rides, comes in more colors than Princess Peach does. I had a wife and children. I had my picture-perfect life and then I got involved Mario's mess. Now I get bored just waiting around for Mario to get past that flying level. I only have one life and that MARIO has too many to count. How is that fair? All the odds against me and he's the one having fun all day. People adore him and people despise me. And I get so mad when they come out with a new video game with Mario as the front cover. Without me, you wouldn't have your precious video games anymore. I practically invented video games! And then, you go to a Halloween store you see Mario and Luigi costumes but do you see it any Bowser costumes? NO, you don't see any Bowser costumes! You don't see any villain costumes because nobody wants to be the villain! So why should I be one? It's not fair.
A New Puppy
By:Lucy S., Ontario, Canada, Age 12
Gender: Male
Genre:Any
Description: A kid has to deal with the hassle of a new puppy.
So, if you were to ask almost any kid if they wanted a new puppy they would probably say yes. Well, if you were to ask me, I would pass. Then when you tell this to people they are like "be grateful, at least you have a pet." Not to mention I am more of a cat person anyway. Getting a new dog is such a pain. My parents never asked me if I wanted one—which I didn't and DON'T. Listen to this… First off you have to train them a lot and some of them are not very good listeners. They can't talk, but couldn't they at least listen? If you have a hard time getting used to things, then try getting used to an annoying fluff ball that always does what it wants. And when they are puppies, they go nuts. They chew on everything and bark when they go into their kennels. Also, I love to travel and guess what, I had to say bye bye to that for a while. So, what happens when you are home alone and have to take care of this dog that really even isn't yours. Well, your parents will say today it is your responsibility to take care of the dog. And you think to yourself "pfffft sure." And then when they come home and you didn't clean up after it, your parents get mad and blame you. Then you try and remind them that it isn't your dog in the most polite way and then they just get more mad at you. And then you get mad and then what happens…you have to go to your room. Which is actually fine, because guess what? I won't have to deal with the puppy for a few hours!
Homeless Goldilocks
By:Anastasia G., Vancouver, BC, Age 13
Gender: Female
Genre:Comedy
Description: Goldilocks defends her reputation.
Yeah, I know. I know. You recognize me. "Aren't you that blonde girl who trashed the Bear's house?" Listen, I hear it all the time. That was a pretty low point for me, I gotta admit. But look, you really shouldn't make fun of the homeless. And technically, I'm not homeless. Never have been. I think of myself as more of an adventurer. Sure, I could get a job and rent a dumpy little apartment, but what would be the fun in that? Since the bear's house, I've stayed in some of the finest places in the world! One time, I went on a tour of the White House, and hid behind the curtains in the Oval office. I stayed up all night reading classified documents. They're a lot more boring than they sound. Another time, I crashed at Buckingham palace while the Queen was out doing some Queenly stuff. I tried on all her crowns. She may or may not be missing one. My favorite place was Santa's workshop. Yeah, I know. Everyone thinks that those elves never take a vacation. But a snowman told me that's not true. I got him to tell me the dates…cost me a carrot and I headed on up there. Seven days of playing with whatever I wanted and eating cookies and milk for every meal…now that's a vacation! So, don't be hating on homeless Goldilocks. I'm livin' the good life. And remember, if you have something cool inside your house, remember to lock up when you leave!
The Squirrel Lady
By: Jason R., Cambridge, MA, Age 11
Gender: Any
Genre: Dramatic
Description: A squirrel makes friends with a little old lady.
Betcha never met a talking squirrel before. Well, news flash. We all talk. We just don't talk to humans. But I'm breaking squirrel code because I have to tell you this story. It's about a lady. A real old lady. She's got white hair and she's stooped over like her gnarled old walking stick. And you know what she does? She feeds us. Now, you might think that's not a big deal. But in squirrel world, it's the biggest deal. You see, most people go out of their way to make sure that we don't have food. Oh, they LOVE to feed the birds. And they buy all these fancy contraptions that prevent us from sharing. Most of them don't work, haha. And sometimes when we manage to get a little morsel, we get a BB in the butt. I've gotten a lot of BB's in the butt in my day! But this old lady, she is different. She puts peanuts right on the ground for us. Every day, she does this. We go to her house and see her at her kitchen table, sipping tea and reading the newspaper. And when we come by, she goes over to this big bag and scoops out fresh, delicious peanuts. She even built a little house on her deck so that our food would not get rained on, and she gave each of us a name. The little old lady doesn't get many visitors, so we go by as much as we can. One day soon, she'll be gone, and we will miss her. So, I'm breaking squirrel code to tell you to remember the little guys. Squirrels need love too.
The Squirrel Lady
By: Jason R., Cambridge, MA, Age 11
Gender: Any
Genre: Dramatic
Description: A squirrel makes friends with a little old lady.
Betcha never met a talking squirrel before. Well, news flash. We all talk. We just don't talk to humans. But I'm breaking squirrel code because I have to tell you this story. It's about a lady. A real old lady. She's got white hair and she's stooped over like her gnarled old walking stick. And you know what she does? She feeds us. Now, you might think that's not a big deal. But in squirrel world, it's the biggest deal. You see, most people go out of their way to make sure that we don't have food. Oh, they LOVE to feed the birds. And they buy all these fancy contraptions that prevent us from sharing. Most of them don't work, haha. And sometimes when we manage to get a little morsel, we get a BB in the butt. I've gotten a lot of BB's in the butt in my day! But this old lady, she is different. She puts peanuts right on the ground for us. Every day, she does this. We go to her house and see her at her kitchen table, sipping tea and reading the newspaper. And when we come by, she goes over to this big bag and scoops out fresh, delicious peanuts. She even built a little house on her deck so that our food would not get rained on, and she gave each of us a name. The little old lady doesn't get many visitors, so we go by as much as we can. One day soon, she'll be gone, and we will miss her. So, I'm breaking squirrel code to tell you to remember the little guys. Squirrels need love too.
Ungradable
By: Mia H., Age 13
Gender: Male or Female
Genre: Comedic
Description: A student realizes that perhaps pranking the teacher wasn't such a good idea.
A U? A..U… Sir, what does a u stand for? What? UNGRADABLE? I worked my butt off doing this! AND I have two detentions!? This is sooo unfair! You treat me so unfairly. How? HOW? Well okay, here's an example. How come every time Hannah writes a story it's on a ridiculous topic such as "Why our Noses Run," and "Why our Feet Smell," by Hannah Quigley. But I write interesting stories, almost as good as Harry Potter, if I say so myself, but you still give her a better mark! Exactly, and I… Wait, hold on, did you just say I don't participate in any class discussions? That is such a lie. Every single question you ask I put my hand straight up, so I can answer, no one else does, just me! And what do you do…choose anyone and everyone EXCEPT FOR ME! What did I do? The pranks? What pranks? Ooooh, those pranks! But you have to admit those were pretty funny. You didn't like them…sorry! Hey, do you know the time when I put a bucket of flour over your door and it tipped on you when you walked in the class, (coughs) yeah, that was stupid sorry about that I don't even know why I did that! Wait, wait, wait I've got an even funnier time. Remember when I put a whoopie cushion on you chair, you were about to sit on it, but you noticed, and you took it off but then you went to sit down and you pants split, that was… I mean that must have been sooo embarrassing, I feel so bad. Come on, I've only pranked you 57 times, that's not that many! But seriously you could have just pranked me back. Instead of giving me a bad mark for no reason! WHAT? This is a prank? This…U is a prank? So, you have basically been ignoring me JUST to get me back!? You…pranked me? That's so immature! Can't believe you did that! Pranks are for children! Oh, ha by the way, I'm getting you back!
Silica Packet
By: Kyra G., Age 12
Gender: Any
Genre: Comedy
Description: A kid ignores the warning message on a silica packet and eats it.
(Opens a box of shoes and starts singing.) I got some new shoes! I got some new shoes! (Notices a silica gel pack, reads…) Silica gel do not eat. DO NOT EAT!! Why, how dare this little baggie tell me what I can and can't eat? I'll eat whatever I want to eat! Like when I ate the dirt from the playground at school I didn't do it because Mandy Packwood said not to eat it because I'll get sick and yata yata yata. No. I ate that dirt because I wanted to. Or the time I tried my dog, Roscoe's food. Sure, mom was horrified, but let me tell you, it was better than her tuna casserole. Now, back to this little packet issue. I'm going to have to call customer service. (Grabs cell phone and punches in random numbers, pauses) Hello Carol. I have a problem with one of your shoe boxes (pause). Well Carol, there was a part of the box that contained a packet that said, and I quote Carol, silica gel pack do not eat end quote, and well Carol I feel like that's being a little bit controlling some might call that how you say (pause) communism. And I just feel as I – Hello? Hello? (Puts phone down. Picks back up packet.) You know what forget what they think I'm eating this thing if it's the last thing I do! (opens up bag and pour contents into mouth then starts chewing it. Faces morphs into sour taste face, and then disgust, and then horror, and then spitting out every last bit of the stuff, gagging and choking and eventually recovering). Okay. Maybe sometimes there is a reason for the warning labels. But there isn't a warning label on Roscoe's dog food can, so next time we have tuna casserole…
Glass Slippers
By: Finn M., Los Angeles, California, USA, Age 12
Gender: Female
Genre: Comedic
Description: The special pair of shoes tells the story that made them famous.
I recognize you! You're Prince's best pair of shoes! I know I look fancy now but you'll never believe how I got this way. When I started out, I was just an ugly pair of ordinary shoes. The kind of shoes people wear to wash clothes or clean out the fireplace. I was pretty worn out. And then one day, this strange woman appeared. Not a woman, really, more like a fairy. She called herself a Fairy Godmother. So, she comes flying into our room and uses her fairy magic on me. With a few magical words, poof! I'm completely transformed into a pair of sparkling glass slippers for my lady to wear! Crazy, right? She was so excited to try me on. She kept screaming, "I'm going to the ball! I can't believe I'm going to the ball!" Then that fairy poofed her into this incredible gown and a gorgeous hairdo and then led us outside. Get this! She took a pumpkin from the field and poofed it into a grand carriage! You'd never believe me if I told you who she got to pull it. Anyway, we were swept away to the Royal Ball where my lady danced the night away with a very handsome prince. We had a wonderful time but I sure was tired out. I must have fallen asleep and missed all the excitement because when I awoke, this scary looking lady was trying to cram her giant foot into me. She was no size five, let me tell you. More like an eleven! It was quite painful but, thankfully, the Prince realized that I did not belong to her. He found my lady and he slipped me on her delicate foot with no effort. I really sealed that deal because they were married shortly afterward. If you think about it, they would have never found each other and lived happily ever after if it weren't for me!
Punctuation Society
By: Sophie W., Los Angeles, California, USA, Age 11
Gender: Any
Genre: Comedic
Description: Exclamation Point is upset about Comma, who talks too much.
Welcome everyone to the Punctuation Society! This is our first, of many weekly meetings. As you may have noticed, Comma is not here. I specifically did not invite her. This is a Comma-free society. Hey that rhymes! (Smiles but then frowns again.) I, Exclamation Point have finally found something NOT to be excited about. COMMA! She keeps talking on and on and on! When you finally think she is done she just links what she is talking about to something else! It is so annoying. And when I am annoyed, I leave, and everything gets pretty boring. Question mark, Period, Semicolon, and all the rest of you, I know you're with me on this. No, ellipsis, we will not be taking a vote! I am the President. I have final say. Parentheses…stop whispering. Do you have something to share with the rest of us? Oh, you like her? I don't care if you like her. She will make it impossible to get anything done. Hey, you in the back, quiet down. Stop shouting! Wait…how'd a bunch of capital letters get in here. Get out! This is for punctuation marks only! Okay, now, back to business. No, Period…the meeting is not over. Sit back down. Ugh. This is exhausting. No wonder people don't use Exclamation Points very often.
Space Zoo
First Place Winner!
By: Wolfie B., Los Angeles, California, USA, Age 10
Gender: Male or Female
Genre: Comedic
Description: A caged human complains about the poor conditions in the alien zoo.
When I was picked up by the spaceship, I was stoked for the adventure of the galaxy! I imagined I would be like Star-Lord, or that guy in Close Encounters. Instead, I found out the only reason the aliens had come to Earth in the first place was to capture a human to take to some kind of intergalactic zoo! I wish I had never seen that spaceship. First off, the conditions at the zoo are disgusting. I get a ten-foot cube of living space because "humans are not the most interesting species in the galaxy." Half of my cube is concrete to "imitate a human's standard living environment." How many humans live inside five feet of concrete? The other half of my cube is supposed to be an imitation of our Earth's environment which is literally just grass. In fact, they didn't even get the grass right, so I'm stuck with a sort of greenish-red plant that gives me a rash on my knees whenever I touch it.
My mealtime schedule is totally messed up. I don't even know what time it is! They took my watch and all my other possessions away, including my clothing and my cell phone! Apparently, all these items are now on display at an intergalactic museum so other life forms can see how humans live. Anyway, they have this strict policy that if you're not awake at mealtime, too bad so sad. When I am awake, the food is inedible. They give me these little pieces of nasty synthetic meat and a small shot of vitamins. I'm also given containers of water, or some alien substitute, which tastes bad enough on its own without the purification tablets they have to put in there now to make it "hospitable" for my body.
It seems like they don't care at all what we "animals" think or feel. They just care about costs and profits. For example, if I don't show off my body in full splendor for all the intergalactic spectators at the zoo, they jab me with these electrified sticks. They're really painful! I'm supposed to act naturally at all times, like I would on Earth. If I don't, I get zapped, except I can't do that because my "home" is made of concrete and I can't sit on the "grass" without getting a rash! I don't even have a bed to sleep on! This is the lousiest, second-rate zoo in the entire galaxy! Talk about culturally unaware! How do they expect me to live under these conditions?! (beat) Actually, now that I think about it, our zoos on Earth aren't much better.
Fake Friends
Third Place Winner!
By: Jessica C., Los Angeles, California, USA, Age 11
Gender: Male
Genre: Drama
Description: Story of a fake and mean friend.
The game went great. All I could hear was the crowd screaming my name. I could feel the sweat dripping down my face, all the eyes staring at me, and the taste of the dry air. I had to make that basket. Everyone was counting on me. The ball leaves my hand and the crowd gasps and jumps to their feet. The ball spins in the air, circles around the rim, then… IT MAKES IT IN! The crowd goes wild! My teammates lifted me up over their heads and I felt amazing! At least, I did for a little while until it was all ruined.
After the game, I saw Angelica. She talked to me for a few minutes. We haven't spoken in a while. She told me that I played really well in the game. I blushed and thanked her. I wanted to talk more but her mom showed up in the car and she had to go. I love everything about her. I have for a long time. I love her silky, brown hair, her beautiful light brown skin, and her eyes. They're this magnificent hazel color. But the thing that I love the most about her is her personality. She's funny, sweet, and super smart. (Beat) None of that matters now.
See, right after she left, my friend Angel walked over to me. We haven't seen each other in a while and he had this strange look on his face. He says, "Hey bro, I want to tell you something but please don't get mad." He starts to tell me how Angelica asked him out a few weeks ago and they've been dating. He's been avoiding me because he knew I liked her but then he goes on to say that he always liked her, too. My head was spinning. He never mentioned that he liked her once. He knew how I felt about her and he betrayed me anyway. I felt like I had been punched in the stomach. He was still talking but I couldn't hear anymore. I finally just screamed at him, "Leave me alone! I don't want to talk to you ever again." He kept saying he was sorry but I didn't care. He looked like he was going to cry and I said, "I don't trust you anymore. You are not my friend." I just walked away while he stood there. I thought about it the whole way home. He was never a real friend, just a fake one and I will never trust anyone with my feelings or secrets ever again.
An Elf's Complaint
By: Nicole N., Madison, Alabama, USA; Age 10
Gender: Male or Female
Genre: Comedic
Description: An elf complains about how difficult Santa is
I am an elf and I need to file a complaint! If you if you think that Santa is a nice, jolly, old fella, then you are WRONG!!!!! I work twenty hours a day, seven days a week. Yes, Santa gives us a nice home, but it's in the North Pole and we have to share it with three other elf families. He does feed us well, but he makes us do all the cooking. He makes all the elves work ALL THE TIME. Of course we get holidays off…NOT!!! The only day off we get is on Christmas Eve, after we've loaded up his sleigh. When I am not making toys, I am either at the mall with Santa, or I am taking care of his reindeer. The biggest concern I have is for my children. They've never been to school! Santa really needs to offer some sort education for these kids! The only thing they know how to do is to make a bouncy ball! Seriously? Santa has not been good to us elves. HE should be put on the naughty list, for a change! Oh, did I forget to mention it? WE DIG THE COAL, too!!! It is a very dirty job. Don't get me wrong. I love seeing all the children's faces when they open all the presents we've made for them on Christmas day, BUT THAT IS ONCE A YEAR!!!!! Well, I've said everything I came to say. I've got to get back to work. AS ALWAYS! An elf's work is never done.
The Woes of Oregano
By: Kaitlyn J., Madison, Alabama, USA, Age 11
Gender: Male or Female
Genre: Comedic
Description: Oregano is left behind while other spices are chosen to go to the Science Fair.
Hi, I'm Oregano. I am so depressed and I do not think it is fair. (sighs) I mean, Cinnamon and Chili Powder were used in one of the most important things in the universe: a science fair project. They even got to go to the regional fair! All because they helped make their rosemary plants the healthiest while I lay in the dark cupboard, alone, unused, and with nothing to do. (sniffs) What's worse is that Sugar got to go and she isn't even a spice or a herb. I am much better than Sugar! Technically, Sugar is only used in unhealthy things while I am not. I should have gone instead of Sugar. Plus, I would bet that if I was used, than my rosemary plant would be so much healthier than Chili Powder's, Cinnamon's, or Sugar's. Even some of the rosemary plants agreed. I asked the plant that used Cinnamon and he said that his roots burned when he sucked in that Cinnamon water! He said that he wished he had me!! (beat) I wish I had the chance to go to the science fair. (sighs) I will go next time. I must! If not, I shall threaten to explode and then no one will ever have Oregano again!
Whodunit?
By: India M., Lynden, Ontario, Canada; Age 13
Gender: Male or Female
Genre: Comedic
Description: A comical murder mystery riddle about five friends heading to a concert until one of them ends up dead.
Five people walk into a house: Joe, Bob, Fred, Mike, and Jane. Everyone is sleeping over at Mike's house because they are going to see a concert the next day. Jane is a big spender. Mike likes to read and hates Bob. Bob is very loud. He hates Mike. Joe is very good with money. He bought the tickets to the concert. Fred is very tough and has been to prison. The next morning, everyone wakes up and finds that Mike is dead. They all have excuses. Fred claims to have been napping. Joe says he was buying the tickets and waves the four tickets in the air. Jane claims she was at the mall. The next day, three people arrive at the concert. Mike is dead and someone else is in prison. Who killed Mike? (pause) Joe killed Mike. How do we know? He only bought four tickets. He bought three for his friends and one for himself. He knew that Mike would be dead and would not be in need of a ticket!
In Defense of the Grinch
By: Gigi C., Age 12
Gender: Male or Female
Genre: Comedic
Description: A person explains why we shouldn't hate the Grinch.
Listen up, people. I've got a lot to say to you and not much time to say it, so let's get started. Most fellas around here just LOATHE the Grinch, at least before his heart had a growth spurt. "Who is he," they say, "to lie, cheat, and steal, all because he was jealous?" Well, let me ask you this, who are YOU to go hating on him? Sure, maybe dumping all the Whos' presents off the side of Mt. Crumpit was a bit overkill, but if he could hear the Whos singing all the way from his mountain, I think he had a right to be annoyed, don't you think? And don't even get me started on how lonely he must have been. He's a green, shriveled-up beast who lived right above the happiest town there ever was, and every year a merry festival went on below him while he froze in his cave. Did the Whos ever once invite him? Huh? Did they even care about him before he carved the roast beast? I DON'T THINK SO! With all that said, I hope next time you read "How the Grinch Stole Christmas", you'll understand his motives. I rest my case.
Life of a Tree
By: Cohen Y., Madison, Alabama, USA; Age 10
Gender: Male or Female
Genre: Comedic
Description: A tree describes its life.
Everyone thinks trees are just living decorations. No, we are much more than that. True, we are used for holidays and special events but, we can also be used for shade and so much more. The real life of a tree is magnificent. When humans aren't looking, we actually move. I know you don't believe me since you've never seen it happen, but it's true! We all meet up and talk every night we while you humans are asleep. We take showers in the rain. We also like to read. History books are our favorite, but we also enjoy comedy, fantasy, and tall tales. Don't think being a tree is all good, though. Now, let's talk about Christmas. It can be very uncomfortable for us! When you are hanging ornaments on us, please be CAREFUL. Those metal hooks can really hurt, and then when you take them down, you always forget one. They can get very itchy! But the real problem for us trees, is that you humans our hurting our world. All the coal and chemicals you use smell horrible and are polluting our air. We simply can't live like this. Well, I hope you have learned something, because I don't feel like talking anymore. Come on people! Take care of our Earth! Take care of us trees!
Grass
By: Caroline S., Madison, Alabama, USA; Age 10
Gender: Male or Female
Genre: Comedic
Description: The difficult life of grass.
Hey guys! It's me, grass! I know you think you know everything about grass, but you don't. I mean, are you aware of all the different types of grasses? My friend, Bluegrass, is very lush type of grass. And my cousin, Centipede, is a low maintenance type of grass. All of us different kinds of grass have one big problem in common. Do you know what the problem is? Well, I'll tell you! It's them thoughtless, selfish humans!!! I hate it when the giant humans step all over me like they're the boss of everything. THEY haven't been around for millions of years like I have! I also hate it when the tiny humans sit on us and tear us out of the ground. That decreases our population! One of the hardest things to get through is the cold season when we all get sick and turn brown. Then it gets even worse! We're super delicate and when the giant humans stand, walk or run all over us, we die! And if that wasn't bad enough, we're all…OH, NO! Not another giant human! RUN! Oh, wait, I forgot we can't run! HIDE! Oh, wait, I forgot we can't hide! MOVE out of the way! Oh, wait, I forgot we can't move! Let the winds come and move us out of the way! (gently sways) Thanks, wind! OH, NO! Not again! Come back, wind! HELP!!! (closes his eyes, takes a beat then opens them) Whew, that was close! Well, at least it's raining.
Big Dreams
Second Place Winner!
By: Kellen B., Age 12, Washington State, USA
Gender: Any
Genre: Comedic or Dramatic
Description: A student has big dreams even though his parents don't believe in him.
When I grow up I want to be a famous astronomer. My parents laughed and said, "That's not going to happen. You're probably going to wind up homeless like your older brother Leo." But I will prove them wrong. I will be the most famous astronomer that ever was. I will discover 500 planets and they will be named "Max's (or Maxine's) favorite". Not something like HD 189733-B. What? It's not egotistical. I just want everybody to know who discovered those planets. Do you know Stephen Hawking? He once said, "The galaxy created itself because it wanted to create itself, and it created itself out of nothing." But I say no! Something that is created is always created with help of something. Take for example, a water bottle. Let's say a water bottle wanted to turn into a giraffe. It can't just turn into a giraffe and not be a water bottle and live and have offspring. It is physically impossible for something to turn into something it is not. It is simple logic. When I found that they don't have astronomy classes for students in grade school, I flipped out, then I started protesting and formed an advocacy group. We are students who want college classes in grade school. CCGS for short. We have a bunch of members, and naturally, I'm the president. Wait, I am creating something out of nothing in a way. Maybe Stephen Hawking has a point. Yeah. Laugh all you want, parents! I'm not going to be homeless. I'm going to be an astronomer and you can't stop me!
Rudolph's Older Brother
First Place Winner!
By: Trequan D., Mississippi, USA, Age 17
Gender: Male
Genre: Comedic
Description: Rudolph's brother tells him not to forget where he is from.
Hey man, briing ya red nose over here… AYE MAN, I said bring ya RED NOSE over here! I see you're all excited about being Santa's new favorite reindeer, but never forget where you came from. Yeah, I understand it's nice to finally laugh, not get called names, and to play in all the reindeer games with everyone else besides just me… but can't you see they're just using you? Santa never gave you any attention until last Christmas when he couldn't see any farther than he could spit. Huh? What do you mean he said, "you're the light of his world"? He was being serious, that wasn't a compliment! He taped you to the back of his car because his tail-light was out. Now explain to me why you're ok with that. Matter fact nah, I don't wanna hear it. Now you're chilling with Dasher and Dancer acting like you're a big star just because your nose glows up red, WE HAVE 50 THOUSAND CHRISTMAS LIGHTS THAT DO THAT SAME THING- you know what Rudolph, do what you wanna do, but never forget where you came from.
A Burger Cook's Ramblings
Second Place Winner!
By: Lauren B., North Carolina, USA, Age 12
Gender: Male
Genre: Comedic
Description: A fast-food worker rants about his terrible life.
My life sucks. Every single aspect of it. Terrible. From my friends to my neighbor to my job, it's all bad. So, first, my best friend and neighbor is not the sharpest tool in the shed, to say the least. I moved into my neighborhood in 1999. Even though he's my best friend, we have sort of a love/hate relationship. His lack of intelligence gets in the way of everything, and I have to act dumb with him just to make him feel better. The only time I have fun with him is when we gang up on our other neighbor. Now, that guy…he's a huge pompous jerk, and the exact definition of a delusional artist. He constantly is trying to harm us in some way, and has spoken about three kind words to me total in the years that I've known him. And my job? My job is a living nightmare. I work in an unsanitary kitchen as a cook. I'm probably just one rotten burger away from getting cholera or salmonella. My jerk of a neighbor works there, too, and only complains about everything. I pretend to love my job, since I work for less than minimum wage, and my boss would fire me if I even suggested a raise. I've tried to get another job, but every time I do, it lasts about eleven minutes before I'm crawling back to my money-hungry boss. There's a girl that doesn't live too far from me, and she's pretty nice. But all she cares about is doing dumb science experiments, mostly tests on me! One good thing…I have a pet. But it's a snail. And guess what? Even my pet snail hates me. It's run away a few times, too. Yeah, pretty sad. And as if all of this wasn't enough, there's one last cherry on top. I'm constantly blowing my money on repairs for my house, because it's always rotting away. I guess it's not all that surprising though, since I live in a pineapple under the sea.
Lonely Leprechaun
Third Place Winner!
By: Jordan E, Age 11, Ontario, Canada
Gender: Any
Genre: Comedic
Description: A leprechaun hates his job.
It's lonely here at the end of the rainbow. All I do all night and day is guard this pot of gold. No one told me when I took this job that I'd be here forever and ever. With no one to talk to. No one to share my strawberry jam and cheese sandwiches with. No one to play balloon stomp with. Oh yeah, I get the occasional butterfly or ladybug stopping by, but they only like to talk about flowers, and let me tell you…petunias and daffodils get boring after hundreds of years. If only someone would find this pot of gold. I see them headed straight for me all the time, and then they veer off in the wrong direction. I shout, "Hey, over here! It's right here!" and they look through me as if I'm invisible. If it weren't for the King Leprechaun threatening to turn me into a bridge troll if I ever quit, I'd walk away from this stupid pot of gold right now. Wait. Here comes another one. "Hey! Over here!" Uh oh. It's Bigfoot again. No. Not over here. (Hides behind pot of gold. Whispers and points.) No, go that way. That way. There's nothing to see here.
Elves on Strike
First Place Winner!
By: Jeremy K., Age 12, Idaho Falls, Idaho, USA
Gender: Any
Genre: Comedic
Description: The leader of the elves union rallies the elves against Santa.
As the leader of the Union of the Order of the North Pole Elves, I stand here today and urge you to say no to Santa! No more working from sunup to sundown without so much as a snickerdoodle break! What does Santa think we are, robots? No, we're elves, and we have rights! Tinsel, remember when he made you clean Dasher's stall after he got into that barrel of chocolate? Cleaning chocolate poo is not in the elf job description! And Snazzy, there was that time when he ordered you to let Mrs. Claus use you as a mannequin for the little girl's dresses she was making. Humiliating! I mean, what the falalala was he thinking? I mean he makes us wear these ridiculous Pinnocchio outfits and sing while we work, while he sits on his big fat butt watching the weather channel. And on Christmas day, he takes ALL the credit. (Imitating children.) "Mom, Santa came! Ooooh, look what Santa got me! How did he know I wanted this?" Listen up children of the world: Santa is not the one who made your train sets, and your dolly houses and your walkie talkies. It was US, the Elves of the Order of the North Pole. We did it all. Santa is just a lazy guy with a wiggly belly who works basically one day a year. Nothing but a gloried delivery man if you ask me! (Pauses. Listens to someone in the audience.) What's that? Santa is where? (Looks behind him.) Oh fudgesicles.
Chicken
Second Place Winner!
By: Kielle W., Age 16, Chesapeake, Virginia, USA
Gender: Any
Genre: Dramatic
Description: A teen wishes to overcome his/her fears.
I'm in the bird watching club at school. I've adored the little rascals since I could say the word. I even memorized the state bird for every place in America! They're just impossible not to admire. Birds are so much freer than any person I know. There's no one to hold them back and tell them what not to do. Birds aren't stuck in moldy, rundown apartments. Birds don't stop themselves from flying wherever they want because they're scared. No, I imagine that birds are brave. Much braver than me, that's for sure. See, that's why I wish I had a pair of wings. I want to feel free. I want to scatter brightly colored feathers for little girls to find in parks. Sparkle up their day a bit. Mostly, I want wings so that I could take flight. Leave behind my problems and soar into the sky. It's why I love to go out on the roof. The wind blowing in my hair, the sun shining its beautiful rays down upon me. I pretend I'm flying for hours when I'm up there. Sometimes I linger on the ledge, arms spread as wide as an eagle. And I know one step is all it would take for me to finally, truly fly. One little step but… I never do. I always get scared and go back inside. Chained to the ground by everything I've got going for me. One day though, I'm gonna fly. I just need the courage to take that first step.
Perfect Day
Third Place Winner!
By: Jonathan L. Age 10, Colleyville, Texas, USA
Gender: Any
Genre: Dramatic
Description: A character describes his/her perfect day.
Wouldn't it be great if every once in a while, we were guaranteed a perfect day? One amazingly perfect day. You know, when each piece fits together no matter how difficult the jigsaw puzzle of a day can be. The kind of day when from start to finish things just go that way. Your way. My day would be like this…When I am called on, I know the answer. And as a reward, no homework. When I go to lunch, who has all their favorites at their fingertips? (Points to self.) Me. It just gets better and better. Whose name does the coach actually get right? Who kicks a goal? Me. Whose mom is the first in the pick-up line? Whose mom bought a frozen drink and beef jerky! (Mouths "mine.") It is a perfect day. And as I get into the car what happens, but my favorite song comes on! We breeze through traffic and when we get home, we don't have any other plans. That means the afternoon is mine. Truly mine. I can play video games or watch YouTube and it doesn't matter. And then dinner comes around and whose Dad grilled out and whose sister baked a cake? After dinner Dad's like (In Dad's voice.) 'Let's go to the movies – you pick, kid.' Me! I never get to pick. It's only on the one day that it happens when the stars line up and it ends up being perfect. Today has already been ruined because when I got downstairs for breakfast, my little brother had eaten the last of my favorite cereal. Maybe my perfect day will happen tomorrow. Just one day every once in a while. Is that really too much to ask?
Big Bad Red
By: Emma Farmer, Age 12, South Carolina, USA
Gender: Female
Genre: Comedic
Description: Little Red Riding Hood scares off the wolf.
(Little Red Riding Hood walks in place pantomiming holding a basket during this monologue.)
Why do I have to be the one to bring granny a basket of goodies? Why doesn't my mom do it? It's her mother after-all. I know why my mother doesn't want to go. Truth is, granny is mean as a snake. I'm not even kidding. That crazy old woman made me scrub her floors with a toothbrush and cut her lawn with scissors. Did I mention that her property is two acres? I thought grannies were supposed to give you cookies and presents and kiss your scrapes and scratches. Last year, I broke my leg playing on the swing in her backyard. I screamed and she came running out the door asking if I was alright. I said, "I think I broke my leg" and what did she do? She said, "walk it off." Um hold up, what? Yep that's right. That woman broke my childhood. Whatever. Here we are. (Stops.) Wait. What's that? Oh my god. There's a wolf on her doorstep. He sees me. What do I do? What do I do? Don't panic! (Looks down at her basket. Looks at the wolf. Hurls the basket at the wolf.) I can't believe it! I just scared that wolf away! They should call me Big Bad Red from now on! (Pauses.) Oh no. The basket. He took the basket. I can't go into granny's house without that basket. Oh shoot! She just saw me, I have to go in. Hi, granny. (Waving through the window with gritted teeth.) This is going to be like stepping into a mine field. Well, here goes nothing.
Guilty Pandora
By: Emma Tricarico, Age 9, Melbourne, Australia
Gender: Female
Genre: Dramatic
Description: Pandora regrets opening the box and vows to do something about it.
Why did Zeus have to give me that box in the first place? (Pause.) What am I saying? It was all my fault. I was the one that opened the box. I should have known that it was full of nothing good. Now I've let all the diseases free. I don't want to be known for a bad thing. I want to be known for good. Everybody always used to be happy. Now there is sickness and disease and I'm to blame. It was just too tempting. He gives me a box. A beautiful box. And then tells me not to open it! What use is a box if you can't open it? Epimetheus says that I shouldn't be so hard on myself. Anyone would have opened that box. But this happened to me, and not anybody else. I have to figure out why. What can I do? I'm just a lump of clay. Maybe there is a way I can help Hope. He's just a little bug, out there on his own. I'm going to find him and help him become strong and powerful. I have to try. It's the least I can do after I opened that stupid, annoying little box.
Hansel
By: Aston Stroud, Age 12, South Carolina, USA
Gender: Male
Genre: Dramatic
Description: Hansel tries to console his sister while they are lost in the woods.
(Calling out.) Dad? Dad? DAD! We are ready to go home now. Gretel, be quiet, I can't think when you're talking. Maybe dad's just playing a game, like hide and seek or maybe he's looking for us while we are looking for him. (Calling out.) Dad? (Pause.) Why do you think our stepmother told us to come out here and look for dad? Its creepy out here. Gretel, you don't think that our stepmother brought us out here to get rid of us, do you? No, why would she want to get rid of us? I mean we follow her rules and are quiet, mostly. We don't eat much anymore. Oh no, wait…we haven't had enough food lately. Now that I'm saying it, it makes sense! Oh no, they're trying to get rid of us. Where will we live? What will we do? Gretel, stop crying, it will be ok. (Pause.) Whoa, Gretel look at that. It's a house, and I think it's made of candy. In the middle of the woods, a candy house? Let's go get some! (Pause.) Wait, why is there a lady staring at us through that window? Gretel, stop. Gretel, come back! Who is that in the window? Gretel, RUN!
The Emperor's Makeover
By: Aubrey Schweder, Age 12, South Carolina, USA
Gender: Male
Genre: Comedic
Description: The Emperor's barber plays a trick on him.
Okay, let's see who is on the calendar today. Ugh, the Emperor. He drives me crazy. He's always bragging about his good looks. I know. I'll give him a fantabulous, splendid, supercalifragilisticexpialidocious makeover, that of course won't actually be superb at all! Now to just wait for him to arrive (looks at watch.) It's half past two, he should be here, ugh. Of course, he keeps me waiting! (pauses, waiting for emperor to arrive, paces around the room) Ahaaa, he's here! I have to act natural of course. (Tries a few 'natural' poses.) Good afternoon emperor, come have a seat over here. I've decided that you may not look in a mirror, because you might be blinded by your own beauty. (Winks at audience.) Now, I'll just rest these fresh cucumbers on your eyes, while I apply this mask to your face. Hmmm, now let's see. I'll start with your hair. (Whispers to audience) I'm shaving it all off. (Makes buzzing noise.) What? Noo I'm not shaving it all off emperor, it's all part of my master plan. You'll look more handsome than ever, I assure you. Now to do your eyebrows. (Makes buzzing noise.) Marvelous, and yes, while you were relaxing, I gave you a manicure and pedicure as well! Haha. Alright are you ready to see your makeover? Three, two, one…. Surprise! Oh, Your Highness, it will be all the rage. When people see it, everyone will be copying you! (Cups hand to ear.) Oh, I think someone's calling me, got to run!
A Place to Hide
By: Lillian Orr, Age 12, South Carolina, USA
Gender: Female
Genre: Dramatic
Description: Snow White explains her predicament to the seven dwarves.
Um, could you all stop staring at me please? It's a little creepy. Look, I didn't mean to trespass. I.I…was trying to get some rest. I was so tired last night. You see, my evil stepmother sent out her huntsman to try to try to kill me. What would you do if you were trying to escape with your life? I didn't have a choice. I ran and ran and this was the first house I found. Honestly, this wasn't what I was expecting. Everything is so tiny. Little beds, little chairs, little tables…. but, I don't care, I just need somewhere to hide. My evil stepmother hates me because every time she talks to that stupid mirror, it always tells her that I'm the fairest in the land and goes on and on about my fair skin that's white like snow and blah, blah, blah, blah, blah. So, I guess she figured if I was dead, she would be the fairest and prettiest of them all. That's why I'm here. I don't even want to be the fairest of them all. I was so tired that I fell asleep in these beds. (Pause.) Maybe we can come up with a compromise. How about this: if you guys don't tell anyone that I'm here, I will make meals for you, clean your cottage, mend your clothes, take care of you when you are sick, and this will be our little secret.
You'd Better Pay Me
By: Dillon Hammell, Age 12, South Carolina, USA
Gender: Male
Genre: Dramatic
Description: The Pied Piper threatens the townspeople if the Mayor doesn't pay him.
What do you mean you aren't going to pay me? I just got rid of those rats for you. They won't be back for a long time, if ever. So, where's my money? What? This is a joke, right? I have a family to feed you know. You need to pay me now! I just single handedly went from town to town playing my flute and had an army of rats following me. I got rid of them all, every last one! If it wasn't for me, then you people would have gotten a horrible plague that would have killed almost everyone. You need to know that there are more things I can do with this flute of mine. Since you were smart enough to hire me to take care of the rats then you should be smart enough to know that you should pay me unless you want something terrible to happen. Still not going to pay, huh? (Starts playing the flute.) Do you hear that? That thunder and lightning surrounding us? That's the magic starting to work. Say goodbye to your children. (He grins and starts playing the flute again.)
Arrest Her!
By: Josh Escapite, Age 12, South Carolina, USA
Gender: Male
Genre: Comedic
Description: Papa Bear asks a police officer to arrest an intruder.
You need to arrest her, officer. I mean this Goldilocks person, she walked right into our house like it was hers. She ate the porridge that Mama Bear made for us. She was soooooo hungry. She could have just eaten one bowl but noooo she had to find the perfect one so she ate them all. And she didn't even bring the dishes to the sink! Then she went to take a nap in our beds she messed all three of them up. Sat in all the chairs and broke one, and didn't clean up. Who does this sort of thing?! I think she should have to pay a big fine. Actually, she probably doesn't care about what she did. Fining her isn't enough, I want her in jail so she can think about her behavior! Yes, ARREST GOLDILOCKS! ARREST HER!
Flat Out Naked
By: Chloe Biddle, Age 12, South Carolina, USA
Gender: Male
Genre: Comedic
Description: The Emperor finally realizes that he doesn't have any clothes on.
What do you mean I don't have any clothes on? No, you know what I think? I think that you aren't gifted enough to see my magnificent clothes. My clothes are so elegant that only truly special people can see them, and by what I can see, you, young lad are not special in the slightest. (Boy keeps trying to convince emperor.) Please, spare me the talking. I do in fact have clothes on, you are just trying to trick me. Why don't you run home to your mother before I decide to throw you in the dungeon! (Pause.) What's that? You want me to look down? Fine. If it will humor you. I'll look down just this once—–oh, my word. You're right. I'm not wearing any clothes. Why did no one inform me of this? Where are my noblemen? My traitorous citizens didn't tell me I am flat-out naked! Well, young man, on the positive side, everyone gets to witness my magnificent physique. Please, refrain from the compliments. I know, I know. Everyone is jealous of my spectacular body. (Whispers.) Let's pretend this never happened.
Breaking up with Hook
By: Justin Accord, Age 12, South Carolina, USA
Gender: Any
Genre: Comedic
Description: Peter Pan ends his rivalry with Captain Hook to spend more time with Wendy.
Captain Hook, I'm so sorry but I have something to tell you. What we have is not working out. It's not you, it's me. There are too many things in the way of our hatred to keep it going strong. I want to spend more time with this girl named Wendy. She has all these great stories, and she takes care of me and the lost boys. She thinks us fighting gets in the way of me spending time with her. Plus, Tink and Wendy have been fighting a lot, I have to watch Tink at all times, she is always trying to mess with Wendy. So, I just don't have any time to battle with you anymore. (Pause.) I know, I am going to miss fighting with you to. I hope we can still be enemies. We have had so many memories together. Remember that time I cut off your hand?! (Beat.) too soon? Ok, well this is getting pretty awkward so I'm just going to go. Bye Hook.
Under my Bed
Third Place Winner
By: Patrick O., Victoria, BC, Age 12
Gender: Any
Genre: Comedy
Description:
Sam is a mostly harmless creature who lives under my bed. He's covered in fuzz and he's sort of a grayish brownish color. He makes himself invisible to my mom, which doesn't matter because she doesn't think he's real anyway. He likes to tickle my toes when I stand at the edge of the bed at night, so I usually run from the door and jump on my bed when it's bedtime. Sam likes candy, so I try to give him some as often as possible. I have to sneak it out of the kitchen, though, because I'm not supposed to have very much candy and my mom would NOT believe that it's actually for Sam. He only lets me pet him when I give him candy. Most of the time, he just sleeps. However…and this is the bad thing about Sam…he likes to play tricks on me when it's dark. He makes little thumping noises that keep me awake. He can also imitate monsters by making shadows in the room. Sometimes I wake up in the middle of the night and get scared by the monster shadows and then I remember that it's just Sam and I can hear him giggling in the corner by the window. I tell him that it's NOT funny, and I try to go back to sleep. Sam is only scared of one thing, and that's part of the reason why he doesn't like my mom. Just like the cats, he hates the vacuum cleaner. I can tell when my mom has vacuumed under my bed because when I get home from school, Sam is a lump underneath my bedspread. I think it's funny that strange creatures who try to scare you can get scared too.
The Bug
Third Place Winner
By: Hiro Nguyen; Corpus Christi, Texas, USA, Age 11
Gender: Any
Genre: Dramatic
Description: A kid resists the urge to kill a bug.
I thought about smashing it, but then I remembered how bad I felt when I accidentally/on-purpose flushed my goldfish down the toilet. I thought I was setting him free. Free to swim out into the great wide ocean. My mom was pretty upset and she told me that the toilet water does not, in fact, lead to the ocean. So, I just sat there watching the little gray bug. They are called potato bugs. I don't know why. I couldn't resist. I poked him and he curled into a ball. After a minute or two, he opened back up and carried on his way. I wondered where he was headed. Maybe he was going home to his family who lives in a tiny hole in the earth. I wondered what it would be like to be that small. A pine needle would be like a log. A rock, like a mountain. My friend Keegan would have smashed him for sure. He likes to squish bugs to see what's inside. But I left that bug alone. Instead, I laid down on the mossy ground and imagined life as a bug.
Forks
Third Place Winner
By: Amelia S., Houston, Texas, USA, Age 10
Gender: Any
Genre: Comedic
Description: A fork proclaims superiority over the other utensils.
As a fork, I can proudly say that we are the superior utensils. I was talking to spoon the other day and she was all braggy about how they used her for soup AND ice cream the other night. Pffft. That's nothin. I have the ability to STAB and POKE and SPEAR. Spoon said, "Oh yeah, what about stirring?" Well, I can do that too. Yesterday morning, the big lady human used me to stir cream into her coffee, and it wasn't just because all the spoons were dirty like spoon said. Knives? Well, they generally keep quiet because we all know they have anger problems. Especially the steak knives. Forks are the friendliest. Everyone knows that. Oops. Gott run. Gonna get used again. Yum, pancakes!
No More Sisters…Please.
By: Karen Anne K., Carman, Manitoba, Canada, Age 13
Gender: Female
Genre: Dramatic
Description: A daughter tries to talk her mom out of having another baby.
I know that you were a one and only child, mom, and you always wanted a brother or sister when you were a kid. But you did not know what you were wishing for. Thanks to you, I have two older sisters, and believe me; I do not want another one. Sure, I would not mind being an older sister for once, but I already have enough problems with my other two sisters. Lena may be the oldest, but she is not the boss of me even though she is convinced she is. Yes, I know she seems nice and sweet and innocent, but I can prove that wrong. I saw her kissing Joshua on the sidewalk outside our house last night. She makes me keep her secrets by threatening to smother me with a pillow while I'm sleeping. And Stacy isn't much better. You know that report card she brought home? That was fake. I saw her skipping math class to hang out with her friends and she stole my diary to keep me quiet. I wanna know why you can't figure these things out. I mean, there is no way that she could have gotten 149% in math. Sure, they say that the oldest kids are the smartest, but I'm proof that the scientists are wrong. So, I hope that you just gained a few pounds or are just bloated or something because if there is a baby in that stomach of yours. I may have to go find different parents who will let me be their one and only child.
Dog Ate my Homework
By: Cadence K., Carman, Manitoba, Canada, Canada, Age 12
Gender: Either
Genre: Dramatic
Description: A student tells his (or her) teacher the truth about a missing homework assignment.
I'm sorry. I don't have my math homework, Mrs. Williams. I have a really good reason. You might think I'm lying, but I'm not. Everybody thinks that when you dog eats your homework you are for sure lying, and you just didn't get it done, but what if your dog actually eats your homework? Then what do you do? That's what happened to my homework. Our tiny evil poodle ate it. We have to be careful in our house because that poof-ball, who only likes my mother, eats everything, including gross stuff out of the cat box. So, I got home and I set my homework on the table and I went to get some graham crackers and milk. After that, my brother wanted to play hoops in the driveway and he never wants me to play with him, so I did. When I got back inside, my homework was chewed up on the floor and the Devil Dog was hiding under the sofa. So, that's it. My real story about how my dog actually did eat my homework.
Watch a video of Shanna performing this monologue.
I Hate Barney
By: Tyler W., Carman, Manitoba, Canada, Age 12
Gender: Either
Genre: Comedic
Description: A character has a theory about Barney the purple dinosaur.
I hate Barney! I hate his phony, "I love you, you love me" act. Why does he keep making small children love him? If you ask me, he's a creep. No, I'm serious. And what is a purple dinosaur doing in the 21st century in the first place? What time did he come from? The Jurassic, late cretaceous period? I don't buy it. I know he's just a forty-year-old guy in a… wait, I think I'm starting to understand…Barney is purple. Purple is the color of some flowers. Flowers have petals and so do bikes. Bikes are a type of transportation, and so is a car. A jet is also a type of transportation and Area 51 is where they test jets. Area 51 is also where they experiment on aliens. Oh my God, Barney is an alien! I have to go. I have to tell the authorities! Wait a minute, who's there? Show yourself. Oh my God. Aaaaaahhhhhh!
The Part…
By: Sadie de la Cruz, Albuquerque, New Mexico, USA, Age 15
Gender: Any
Genre: Comedic
Description: A disappointed actor tries to get a bigger part in a play.
I love theatre, even though I'm shy. So, I auditioned for our spring play called "The King." Mrs. Lopez gave everyone parts, but because she knows I'm shy, she gave me a very small role. My line is to say "nah" after the king says his line "Bow before me". After that one word, I was done for the whole play. I literally just say "nah" and then walk off stage. Seriously? Well, obviously, you can see how that might bother me. So, I went to Mrs. Lopez and demanded she give me a new part. She had no choice but to give me a new role! Ok… I admit it. That's not actually how it happened. I did go to my teacher, and I politely asked her for a new role. But she would not budge. She said that I was a perfect match for the part and that it was a very important part. I was so disappointed, but I understood. I had to play that part, but I needed a plan. I knew if Mrs. Lopez saw how good of an actor I was, she would have no choice but to change my part! So, I continued to say my line "nah" but in different accents, making it more interesting. (Improvise different ways of saying, "nah.") I think she liked it because she told me she'd change my character. I was so happy! Now, it's the day of the play, and I am playing a bush who does not talk or act. At all. I guess she didn't like it.
Secret Love
By: Logan L., Green Bay, Wisconsin, USA, Age 17
Gender: Any
Genre: Comedic
Description: A kid makes a confession about their secret love.
There is something that I've been hiding from everyone I know. It has been on my mind a lot so I want to get it off my chest. I know this obsession may be overboard, but it is a part of me. It's been bottled up inside of me for too long because I wasn't sure what people would think. I have a forbidden love, the kind of love that is not supposed to exist. Some say that this love isn't natural, but it is everything I need and more. Many people say that it has to be a man and a woman that fall in love, but to those people I say that love wins. I love the warmth that my love gives me; it is very sweet and comforting. I cannot achieve this kind of love with anything else. There is no breaking me apart from my beloved. I don't care what anyone else thinks anymore because I have found love. So, this is me announcing my love to the world; I love pancakes. Pancakes love me too. The connection that I share with pancakes cannot be compared to anything else. This is not lust; this is pure love in its purest form. If you look at my eyes whenever I see a pancake you may notice that my eyes twitch. Pancakes understand me for who I am; they complete me. The soft and chewy cake is all I need in my life; and now the world knows that I am proud to be a pancake lover!
The Test
By: Molly McKenna., Green Bay, Wisconsin, USA, Age 17
Gender: Any
Genre: Comedic
Description: A student panics while taking a test.
The white clock on the wall is mocking me. Counting down the minutes until I fail this test. It makes no sense. Hey, why aren't there any posters hung up in Ms. Daniel's room? I never noticed that before. I need something to take my mind off this paper. This paper that will destroy my GPA. Oh my god…I'm grinding my teeth. I never grind my teeth. Wow. Look how interesting this pencil looks when I twirl it. Why is the second hand on that clock moving so slowly? And how is everyone else still working on this test? I can't make sense of it. I read the novel, but this question doesn't make any sense. Look at Hanna. Furiously scribbling. I hate her. She knows the answers to everything. Ms. Daniels is reading a book. Really? At a time like this, she is just sitting there reading? She's mean. Whoa. There's the bell. My paper is still blank. I think I'm going to have a heart attack. Great. Everyone's getting ready to go. I'd better turn in my paper. But really, what's the point? It's blank. I guess I'll just turn it in. Wait, what? Ms. Daniels is going to grade our papers right now? How can she do that? I think I'm going to turn to stone. She's making everyone sit back down. Why is she shuffling through the papers so fast? Wait, she stopped on one. I think it's mine. Here we go. My heart's pounding through my chest. She's going to announce to everyone that I've failed. Wait, what? I am the only one who passed? It was a test to see if we could read directions, and it said not to write anything down? Ha! Take that, Hannah! Take that, clock!
A Short Monologue
By: Lauren H., Indianapolis, Indiana, USA, Age 16
Gender: Female
Genre: Comedic
Description: A teen expresses the frustrations of being vertically challenged.
Last night my world was shattered. I realized that my younger brother, Colin, is taller than me. He was like "Ha, ha. I'm taller than you, little hobbit." Shut Up Colin! No one understands the daily struggles of being short. People use your head as an armrest, like ALL the time. I'm not an armrest, I'M A HUMAN BEING! People also assume you're like five or six years younger than you are. When I went to the Ferris wheel, they asked if I wanted the twelve and under ticket. TWELVE AND UNDER!!!! I'M SIXTEEN. People always feel the need to point out how short you are. Like "Wow, you're like three feet tall." NO I'M 5 FOOT ONE QUARTER, idiot. Then they're like "Oh, you can just wear high heels" which is great advice because I love wearing shoes that make my feet feel like they're on fire. People also taunt you by holding things above your head or putting them on a high shelf. I really want to strangle each and every tall person but to do so I would NEED A STEPLADDER!!!!!!
Teen Spirit
By: Samantha R., Bluffton, South Carolina, USA, Age 12
Gender: Female
Genre: Comedic
Description: Being a ghost isn't easy, especially when you are a teen spirit.
You should be happy you're a human. I mean, it's not easy being a ghost. First off, everything I hold just falls through my hands, which is no help. When I try to eat or drink anything, it lands on the floor. When I try to be normal, kids just scream and run away. It's not my fault I died. One time it was the first day of school and I got expelled because I was "too scary for the children." How are they supposed to live life if they don't face their fears? Maybe I was trying to teach them a life lesson. Then when I try to be scary, teens laugh and think I'm a projection. One girl even asked me how much the projector was. Don't even get me started about babies who cry no matter what I do. Yesterday, I saw a help-wanted sign over at the amusement park. They need help in the haunted house. Now, there's a place where my skills can come in handy!
Best Friends
By: Rebecca S., Indianapolis, Indiana, USA, Age 17
Gender: Female
Genre: Dramatic
Description: A teen expresses her feelings about her best friend.
Best friend? Well, I've never been much for friends. My intense competitive spirit, social anxiety, fear of the cafeteria and awkward sense of humor tend to work against me. But strangely, the one friend I have come to entrust this weird title was once my arch nemesis. Of course, she had no clue. In fourth and fifth grade Angela had a cubby right next to mine. She had lots of friends and took the 'Nicest Student' award away from me in the fifth grade, and I was so angry that I squeezed glue in her cubby, which showed how nice I really was. Yeah, Angela deserved the award. She's someone who has my back when I say, "back me up." She laughs at my hilarious jokes when everyone else randomly forgets how to laugh. She takes me to a world where awkward moments don't exist and jealousy is something to joke about and fights never happen (and if they do I don't remember them). Best Friend? Nah. Angela and I are more like sisters.
Bippity Boppity Bam
Third Place Winner
By: Kathleen H., Bluffton, South Carolina, USA, Age 11
Gender: Female
Genre: Comedic
Description: Gertrude, the daughter of Cinderella's Fairy Godmother, is upset that she is not getting the attention she (in her mind) deserves.
Bippity, boppity, bam! Hi, my name is Gertrude and I'm the daughter of the Fairy Godmother. Want to know why my name is so bad? It's because mommy was too busy making little old Cinderella's dreams come true to think of a good name for me. Oh, and does mommy give me a beautiful dress, a prince to dance with at a ball, or glass slippers? NO! All she gives me is a big fat pile of chores. I don't even have magic. Mommy says its skips a generation, so I can't point at my feet and hope to see a pair of glass slippers. Here, I'll show you. Bippity, Boppity, bam! Whoa! There's a pair of glass slippers on my feet! I guess magic doesn't skip generation after all. Mommy was wrong. It wasn't the first time that's for sure. I wonder if that Prince Charming guy is still available. If not there may just have to be a magical interference between the prince and Miss Cinderella. Now what was his number?
My Death Ride
By: Diego R., Modesto, CA USA
Gender: Any
Genre: Comedic
Description: A teen tells a story to his parents so as not to get in trouble.
Hi mom. Hi dad. It's not my fault I wrecked the car. The truth is I was driving like any regular day to the movies. I made a turn then the next thing I knew I was in the woods. Then a bear ran in front of the car. To not hit it I made a sharp turn causing me to swerve in to a tree. Then a gang approached me on their motorcycles with crow bars and guns. I had to do quick thinking. Luckily, a weirdo came by scaring off the gang. He looked like Donald Trump and the Devil had a baby. Then, all of a sudden, I was in Hawaii so I kept driving when I noticed a plane spiraling from the sky, headed straight for me. The, get this. I crashed on the moon and the stupid moon junk broke the window. Then I was in the North Pole when, out of the blue, Santa's work shop appeared. I lost control of the car, went through the building, and ran over half the elves and Mrs. Claus. I`m for sure on the naughty list this year. Next, I was on an iceberg. A polar bear came by and tried to bite my face off, I mean it had its jaw around my face. Then suddenly I was in assassin`s creed, the video game. How did that happen? The guards saw me and came after me, and I tried to drive but the wheels were stuck in a something that seemed to be pulling the car apart. Next, think I knew, I was trapped in the year 1720 and Cinderella was standing in the middle of the road. I think when I hit her with the car, it suddenly spit me back into the present. So, you are really lucky that I am back with you now, and that all that's wrong is that there are a few dings on the car.
Every Flavor of the Rainbow
By: Georgia E. Alberta, Canada, Age 13
Gender: Any
Genre: Comedic
Description: An ice cream flavor is having an identity crisis.
Hi, I'm Neapolitan. (Smirks at audience, winking flirtatiously.) I come from a mixed family, my mom's like half cherry, dad's rocky road. It makes me a whole lot of chunky, with a side of smooth. (Looks around, pause.) What was I talking about… Oh yeah, people ask what my biggest flaw is… I guess I'm just too strong. They just can't take all this flavor, you know? (Gestures to entire body. Pauses.) It's hard for me, you know? (Tone switches, slightly hesitant.) I have no idea who I am. My one aunt is certain I'm Vanilla, my uncle thinks I'm chocolate. But I'm strawberry too right? In the freezer section, the flavors pretty much stick to their own kind. Vanilla with Vanilla and Chocolate with Chocolate. They never accept me the way I am. That's okay, though. I'm going to be myself even if they don't accept me. I'll scoop out my own sorta life. Maybe I'll travel the kitchen, see the counter… visit the tower of pizza. We all need to accept who we are, like that Miss Strawberry chic. She's natural, and I respect that. Even if she stalks me day and night. It's kinda' creepy… I can't even re-freeze without being sure she's not looking. But hey, at least she's not one of those dairy-free flavors. I don't buy that for a second.
So Close to Ten
By: Alyse D., Bluffton, South Carolina, Age 11
Gender: Any
Genre: Dramatic
Description: Alyse has been putting off riding a roller coaster for too long. So today she will ride. Whether Alyse enjoys the ride or not remains to be seen.
You want to hear about the scariest experience of my life? It happened on a roller coaster. Strapped in tightly, I looked up at the tall menacing incline of the Rip Rocket. The harsh winds blew in my face and made my hair knotty as I checked my belt for the fiftieth time. Why did I have to do this? Why did I have to ride my first roller coaster… today? I was this close to making it through my single-digit years without riding one. I didn't agree to it, but, according to my dad, "It's time." I didn't like it, but he was right. My sisters rode their first roller coaster way before me. Even though I didn't want to at first, I'm glad I did. Universal was a lot more fun now that I rode coasters. When we reached the coaster, my grandma asked me the long-asked question. "Alyse, are you going to go on?" Of course I said no, but apparently they didn't hear me, because they shoved me into the line! First, we went up a mountain of steep, grimy, paralyzing steps, flinching after each thump on the concrete. Next, we got into the depressingly short loading line, and there it was. That rickety paint-chipped cart would be the last thing I would ever see. It was our turn. We crawled in and I could hear the screams of the past riders. I embraced the feeling that I would soon be at peace. "3, 2, 1…Off you go!" The cart lurched, and the screams of the past were now my own. "I love roller coasters!!!"
I Cannot Wait!
By: Bella J., Elesmere, Kentucky, USA, Age 11
Gender: Any
Genre: Dramatic
Description:A student can't wait to start at their new school.
I know, I know, mom. It's time to get up. I cannot wait to go to school today. Today is my first day at St. James. I wonder what class I am in. I wonder who I will meet. I hope I will make lots of friends. I hope I will like my teacher. What am I going to wear? Jeans? No. Too casual. Black pants with this cool shirt. No, I'll look like a waiter. I know. My favorite sweater! Does my hair look alright? I wish it was longer. I hope I can make friends easily like I did at the last school. Oh my goodness. Why am I worrying? There is nothing to be worried about. -I am sure I will have a great day! OMG! I am going to be late! I'd better go to school now. Bye mom. I am going to catch the bus. I'll tell you about my day after school.
Colors
By: Valeria Barajas, Grand Prairie, TX, USA, Age 12
Gender: Any
Genre: Dramatic
Description:A student uses color to describe gender identity.
You know what bothers me? Certain colors… Blue and pink they bother me. Blue for boys or pink for girls, it's a stereotype. If you're a guy then blue strictly, and if you're a girl its pink… but what if I don't want to think of it like that? I'm purple; I am yellow, I am green. Cause I am my own shade of pink, I am magenta. Cause I am my own shade of blue, I am turquoise. We are our own shade of ANY and EVERY color. WE are the rainbow. All of us are different and stereotyping girls and guys gets us nowhere. I am red, orange, yellow, green, blue, and violet. I am the rainbow, I AM ME.
Blackmail
By: Sofia C., Modesto, California, USA
Gender: Any
Genre: Dramatic
Description:A student finds a threatening note stashed in their backpack.
(Digging into backpack.) What's this? (Pulls out a crumpled note and unfolds it.) I can barely read this sloppy handwriting. (Reading.) Watch your back… I know what you did. (Beat.) What could I have possibly done and to who? What are they talking about? Why is this note in my backpack? I can't believe someone had the nerve to do this. Wait, what if they know that I skipped school last week. But no one knew about that, not even my best friend. Or could it be that time I copied all of Jacob's answers on the math test. Why would someone want to get me in trouble? I just want to go home! BUT… I can't let some nobody get in my head. What if it's not just a nobody, what if it's someone I care about. I'll ask my friends if they know anything about the note. But wait… I can't do that, then everyone will know that I did something horrible. I guess I will just have to shut up and act normal. Would that be possible? If I can…I'll just keep acting like nothing happened. And in the meantime, I will trust no one!