6-9 characters, any gender. Approximately 15 minutes long. Three kids encounter Little Bigfoot, a race of Sasquatch rejected because of their size, lack of hair, and "bad" behavior. Fun for middle and high school.
Do you believe in Bigfoot? This comedy will make you think twice about the furry folk of mountain legend. Although descendants of the Sasquatch, these creatures have been rejected due to their small size, lack of facial hair, and bad behavior. But banding together, these Little Bigfeet have survived and are about to make their first human contact.
Playwright Bio:
E. Merwin is an award-winning author of fantasy, fables, and verifiable ghost stories–with her story, Northman's Daughter winning the Next Generation Book Award, and 1st prize for regional fiction. As of 2022, Nightmarish New York is her most recent of ten spooky titles written for Bearport Publishing and its award-winning series for young readers. In 2018 Dark Underground was awarded a place on the Children's Choice Book List by the Children's Book Council–selected as a top read by a nationwide jury of young readers. Her drama, Puka Who? won a Reader's Digest Award and was produced by Rising Sun Theater in the NYC summer festival in 2021.
Excerpt from the Play:
CHARACTERS:
OLLIE: A bored and forever-hungry tween on vacation in the mountains.
JESSE: OLLIE's tween sister, addicted to gaming apps on her phone.
KAI: OLLIE & JESSE's older tween cousin who, being a country kid, enjoys fishing and being outdoors; gender neutral.
LBF: A likable tetrapod, under 4' in height with spikey hair and tufts of fur growing around its large ears; other than its face, its body is covered with a soft pelt.
LITTLE BIGFEET: Similar in appearance, they wear pilfered and discarded clothing in a hodgepodge of styles and ill-fitting sizes.
SETTING:
Saturday morning on the banks of a river
AT RISE:
Leafy bushes line the bank where a tree with low branches overhangs a picnic bench. A short-legged creature with a furry head and large furry ears moves through the bushes. The CREATURE steps out and sniffs the air to detect any unseen danger. It then steps up on the picnic bench and climbs to a low branch.
(Enter OLLIE and KAI. KAI carries a fishing pole.)
KAI
This looks like a good spot.
OLLIE
Yeah. To eat.
(Taking off his backpack and sitting at the picnic bench.)
KAI
I meant for fishing.
OLLIE
Yeah, but first I gotta eat.
(Taking off his hoodie, he puts it on the table, then unloads bags of chips and various snacks from his backpack.)
KAI
(Leans fishing pole against the tree.)
We just had a huge breakfast like an hour ago.
OLLIE
Exactly. An hour ago.
(As OLLIE pulls open a bag of chips, the CREATURE sniffs loudly and grunts approvingly.)
CREATURE
Grumm. Mmm.
OLLIE
(noisily eating chips)
Wha'dya say?
KAI
Nothing.
CREATURE
(Reaching down from a tree branch, it stealthily grabs KAI's fishing pole.)
GRUMM.
OLLIE
Huh?
KAI
That's your stomach growling. I know because it kept me up all last night.
OLLIE
Yeah, me too. It'll be the middle of the night, and I gotta get up and eat. It'd be dangerous otherwise.
(From the branch above them, the sound of a fishing reel letting out line. Successfully, the CREATURE hooks the jacket by the hood and reels it up.)
Y'wanna s'more?
KAI
(From the backpack OLLIE takes out a snack and places it on the table. The CREATURE climbs down from the branch and squats behind the table, then snatches the snack.)
Yeah, sure.
OLLIE
Go for it.
KAI
(Glances at the empty table, then back at OLLIE.)
I said yeah, sure.
OLLIE
And I said go ahead, help yourself.
KAI
To what?
OLLIE
A s'more.
KAI
What s'more?
OLLIE
That s'more.
(OLLIE looks around perplexed.)
But I put it right there.
KAI
Well, either you're crazy—and that's a strong possibility. Or something around here's got some real fast paws.
OLLIE
Then it must be a fisher cat because it took your fishing pole.
KAI
What? Come on, they can't have gotten far. That's a brand-new fishing pole. I gotta get it back.
(They exit as CREATURE emerges from behind the bushes wearing OLLIE's hoodie, concealing his furry ears. It crosses to the table and climbs back onto its branch. JESSE enters. She is staring down at her cell phone as she walks toward the bench. The CREATURE watches. She takes a seat at the picnic bench still staring at the screen.)
CREATURE
What are you looking at?
JESSE
(without looking up)
What?
CREATURE
What are you doing?
JESSE
Duh. I'm playing a game.
CREATURE
Duh. Is it fun?
JESSE
Yes. I guess. When people aren't interrupting you.
CREATURE
What is it?
JESSE
Candy Crush. I know, I know, it's kinda cheugy, but I still like it.
CREATURE
Cheugy? What's cheugy?
(Jumping to the ground it catches JESSE's attention.)
JESSE
Cheugy is… cheugy. I dunno. Look it up.
(CREATURE tilts its way head back.)
What are you doing?
CREATURE
Looking up.
JESSE
Whatever.
(JESSE returns to the game as CREATURE stares at screen.)
Too close.
CREATURE
I've seen those around. A lot. I don't have one. But I have seen a lot of them.
JESSE
You don't have a phone?
CREATURE
No.
JESSE
How can you not have a phone? What are your parents, like Neanderthals?
CREATURE
Kind of. Well, at least one of my uncles for sure.
Why Subscribe?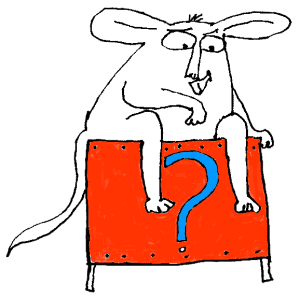 Inside Drama Notebook, you will find a huge collection of well-organized lesson plans, scripts for kids, drama activities, 50 drama games on video and more! Join today and dramatically reduce your planning time while delivering fresh, innovative drama lessons to your students! If you are new to teaching drama, this site will be a Godsend! You will immediately feel confident about teaching drama like an expert. The site guides you step-by-step and provides you with materials that you can use right away with your students.
If you have been teaching for years, Drama Notebook will inspire you with a fresh new approach and innovative ideas!
The site is packed with original, innovative lessons and activities that you will not find anywhere else—and new materials are added monthly.