25 drama activities designed to help your students practice projecting and articulating their voices.
How many times and how many ways have you tried to encourage your actors to project their voices onstage to no avail? Being able to project and articulate the voice is a cornerstone of acting, yet most drama teachers still struggle to help their students become successful. Trying something new often leads to better results! Here are 25 ways to help your students finally understand how it feels to be truly projecting their voices so that the audience can clearly hear them!
Here is an example of a vocal projection game that your students will LOVE:
What?
This game works well because students must come up with their own dialogue, so they are simultaneously thinking about what to say and it takes the focus off of pressure to be louder. Two players onstage. One is a little old man who owns a candy store. The other is a customer. The customer enters, goes up to the counter and asks for a piece of candy. The little old man is hard of hearing, so he says "What?" The customer asks again, this time a little louder. The little old man says "What?" a little louder. This goes on three times, with both players becoming increasing more loud, until finally, the old man says, "Oh, okay. Here you go." Then the customer becomes the little old man, and a new player enters the candy store. Kids get to pick what candy they'd like. Encourage kids to always choose something new-no repeats.
Customer: I'd like some peanut brittle please.
Little Old Man: What?
Customer: (a little louder) I'd like some peanut brittle please.
Little Old Man: (a little louder) What?
Customer: (loudest) I'd like some peanut brittle please!
Little Old Man: Oh, okay!
*Inside of the actual lesson, there are two more ways to play this game!
Why Subscribe?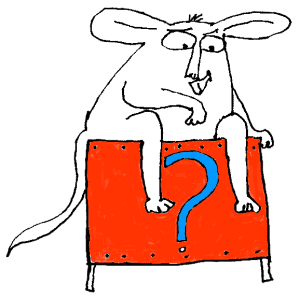 Inside Drama Notebook, you will find a huge collection of well-organized lesson plans, scripts for kids, drama activities, 50 drama games on video and more! Join today and dramatically reduce your planning time while delivering fresh, innovative drama lessons to your students! If you are new to teaching drama, this site will be a Godsend! You will immediately feel confident about teaching drama like an expert. The site guides you step-by-step and provides you with materials that you can use right away with your students.
If you have been teaching for years, Drama Notebook will inspire you with a fresh new approach and innovative ideas!
The site is packed with original, innovative lessons and activities that you will not find anywhere else—and new materials are added monthly.