130 classic monologues that provide a challenge for your advanced drama students!
Performing classic monologues can help students expand their ability to take on more challenging texts. Here are 130 monologues for males taken from classic plays and literature. They are set up on each page so that they are easy to print off and hand out (without overlapping to the next page).
Here is an example of a classic monologue:
Uncle Vanya
A monologue from the play by Anton Chekhov
VOITSKI: He ought to write his autobiography; he would make a really splendid subject for a book! Imagine it, the life of a retired professor, as stale as a piece of hardtack, tortured by gout, headaches, and rheumatism, his liver bursting with jealousy and envy, living on the estate of his first wife, although he hates it, because he can't afford to live in town. He is everlastingly whining about his hard lot, though, as a matter of fact, he is extraordinarily lucky. He is the son of a common deacon and has attained the professor's chair, become the son-in-law of a senator, is called "your Excellency," and so on. But I'll tell you something; the man has been writing on art for twenty-five years, and he doesn't know the very first thing about it. For twenty-five years he has been reading and writing things that clever men have long known and stupid ones are not interested in; for twenty-five years he has been making his imaginary mountains out of molehills. And just think of the man's self-conceit and presumption all this time! For twenty-five years he has been masquerading in false clothes and has now retired, absolutely unknown to any living soul; and yet see him! stalking across the earth like a demi-god! And look at the success he has had with women! Don Juan himself was not more favoured. His first wife, who was my sister, was a beautiful, gentle being, as pure as the blue heaven there above us, noble, great-hearted, with more admirers than he has pupils, and she loved him as only beings of angelic purity can love those who are as pure and beautiful as themselves. His mother-in-law, my mother, adores him to this day, and he still inspires a sort of worshipful awe in her. His second wife is, as you see, a brilliant beauty; she married him in his old age and has surrendered all the glory of her beauty and freedom to him. Why? What for? Such fidelity is false and unnatural. It is thought immoral for a woman to deceive an old husband whom she hates, but to strangle her poor youth in her breast and banish every vital desire from her heart–this is allowed!
Why Subscribe?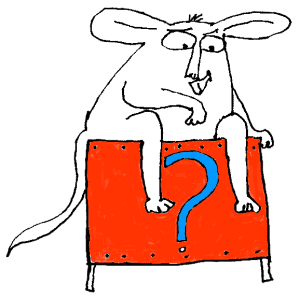 Inside Drama Notebook, you will find a huge collection of well-organized lesson plans, scripts for kids, drama activities, 50 drama games on video and more! Join today and dramatically reduce your planning time while delivering fresh, innovative drama lessons to your students! If you are new to teaching drama, this site will be a Godsend! You will immediately feel confident about teaching drama like an expert. The site guides you step-by-step and provides you with materials that you can use right away with your students.
If you have been teaching for years, Drama Notebook will inspire you with a fresh new approach and innovative ideas!
The site is packed with original, innovative lessons and activities that you will not find anywhere else—and new materials are added monthly.