19 characters. A professionally edited one-hour version of Shakespeare's play, 'Much Ado About Nothing' that is royalty-free to Drama Notebook members!
For ages 12 and up
Do you want to put on a Shakespeare production, but absolutely cannot perform the entire play? This abridged version of 'Much Ado About Nothing' was professionally edited by a former Oregon Shakespeare Festival actor. The one-hour script features original dialogue interspersed with narration. This maintains the integrity of the play while significantly shortening it-making it easier for groups to perform.
Similar versions of abridged Shakespeare plays sell for $15 to $100 or more (depending on performance royalties)! On Drama Notebook, it is part of your membership and there are no royalties if there is no admission for performance.
Excerpt from the play:
DRAMATIS PERSONAE
BALTHASAR, The Narrator and a worker on Leonato's estate
LEONATO, Estate owner
BEATRICE, Leonato's niece
HERO, Leonato's daughter
ANTONIO, Leonato's brother
DON PEDRO, General in the Italian army
BENEDICK, A senior officer in Don Pedro's troupe
CLAUDIUS, A young officer in Don Pedro's troupe
DON JOHN, Don Pedro's brother and a soldier
CONRADE, A soldier and a follower of Don John
VERGES, Dogberry's partner
FIRST WATCHMAN
SECOND WATCHMAN
FRIAR FRANCES
SEXTON, A judge
Act I
Scene 1
Before Leonato's house.
(Enter BALTHASAR, followed by LEONATO, BEATRICE, and HERO. BALTHASAR takes center stage, while the others stay off to one side.)
BALTHASAR
Buongiorno!
Welcome to Messina, in the picturesque, rolling hills of the Italian wine country!
Today is a very important day: in a mere moment, brave Italian soldiers will be returning from war, having lost zero men in battle! And here, on the beautiful estate of Senior Leonato…
(LEONATO steps forward and waves hello to audience.)
… Old flames will be sparked…
(BEATRICE "psha"s and rolls her eyes.)
… New flames will be ignited…
(HERO giggles and blushes.)
… And evill plots will be laid…
(As BALTHASAR exits, enter from another side of the stage: DON PEDRO, CLAUDIO, BENEDICK, DON JOHN, and CONRADE)
DON PEDRO
Good Signior Leonato, you are come to meet your trouble: the fashion of the world is to avoid cost, and you encounter it.
LEONATO
Never came trouble to my house in the likeness of your grace.
(They shakes hands and embrace.)
DON PEDRO
You embrace your charge too willingly.
I think this is your daughter.
LEONATO
Her mother hath many times told me so.
(General laughter from the crowd.)
BENEDICK
Were you in doubt, sir, that you asked her?
LEONATO
Signior Benedick, no; for then were you a child.
(All laugh again.)
DON PEDRO
Be happy, lady; for you are like an honourable father.
BENEDICK
If Signior Leonato be her father, she would not have his head on her shoulders for all Messina, as like him as she is.
BEATRICE
I wonder that you will still be talking, Signior Benedick:
Nobody marks you.
BENEDICK
What, my dear Lady Disdain! are you yet living?
BEATRICE
Is it possible disdain should die while she hath such meet food to feed it as Signior Benedick? in her presence.
BENEDICK
Then is courtesy a turncoat. But it is certain I am loved of all ladies, only you excepted: and I would I could find in my heart that I had not a hard heart; for, truly, I love none.
BEATRICE
A dear happiness to women: they would else have been troubled with a pernicious suitor. I thank God and my cold blood, I am of your humour for that: I had rather hear my dog bark at a crow than a man swear he loves me.
BENEDICK
God keep your ladyship still in that mind!
So some gentleman or other shall 'scape a predestinate scratched face.
BEATRICE
Scratching could not make it worse, an 'twere such a face as yours were.
(DON PEDRO decides to break this game of wits 'tween old flames up, before it gets too heated.)
DON PEDRO
That is the sum of all!
Signior Claudio and Signior Benedick, my dear friend Leonato hath invited you all. I tell him we shall stay here at the least a month!
LEONATO  (To Don John)
Let me bid you welcome, my lord: being reconciled to the prince your brother, I owe you all duty.
DON JOHN
I thank you: I am not of many words, but I thank you.
LEONATO
Please it your grace lead on?
DON PEDRO
Your hand, Leonato; we will go together.
(Exeunt all except BENEDICK and CLAUDIO.)
CLAUDIO
Benedick, didst thou note the daughter of Signior Leonato?
BENEDICK
I noted her not; but I looked on her.
CLAUDIO
In mine eye she is the sweetest lady that ever I looked on.
BENEDICK
I can see yet without spectacles and I see no such
matter. There's her cousin*, an she were not
(*Her cousin is Beatrice.)
possessed with a fury, exceeds her as much in beauty as the first of May doth the last of December. But I hope you have no intent to turn husband, have you?
CLAUDIO
… If Hero would be my wife.
BENEDICK
Is't come to this?!
Shall I never see a bachelor of three-score again? Ugh!
O look, Don Pedro is returned to seek you.
(Re-enter DON PEDRO)
DON PEDRO
What secret hath held you here, that you followed
not to Leonato's?
BENEDICK
I would your grace would constrain me to tell…
DON PEDRO
I charge thee on thy allegiance.
BENEDICK
You hear, Count Claudio:
on my allegiance, mark you, on my allegiance!
Sir, he is in love. With who?
With Hero!… Leonato's short daughter.
CLAUDIO
If this were so, so were it uttered.
DON PEDRO
Amen, if you love her; for the lady is very well worthy.
CLAUDIO
You speak this to fetch me in, my lord.
DON PEDRO
By my troth, I speak my thought.
CLAUDIO
And, in faith, my lord, I spoke mine.
BENEDICK
And, by my two faiths and troths, my lord, I spoke mine.
CLAUDIO
That I love her, I feel.
DON PEDRO
That she is worthy, I know.
BENEDICK
That a woman conceived me, I thank her; that she brought me up, I likewise give her most humble thanks; but all women shall pardon me…
Because I will not do them the wrong to mistrust any,
I will do myself the right to trust none; I will live a bachelor!
DON PEDRO
I shall see thee, ere I die, look pale with love.
BENEDICK
With anger, with sickness, or with hunger, my lord–
Not with Love.
DON PEDRO
Nay, if Cupid have not spent all his quiver in Venice, thou wilt quake for this shortly.
BENEDICK
I look for an earthquake too, then.
DON PEDRO
Well, you temporize with the hours.
In the meantime, good Signior Benedick, repair to Leonato's: commend me to him and tell him I will not fail him at supper; for indeed he hath made great preparation.
BENEDICK
I have almost matter enough in me for such an embassage: and so I leave you.
(Exit BENEDICK)
DON PEDRO
Dost thou affect Hero?
CLAUDIO
O, my lord…  (He is lost for words.)
DON PEDRO
Ha! Thou wilt be like a lover presently
And tire the hearer with a book of words.
If thou dost love fair Hero, cherish it;
And I will break with her and with her father,
And thou shalt have her!
I know we shall have revelling to-night:
I will assume thy part in some disguise
And tell fair Hero I am "Claudio,"
And in her bosom I'll unclasp "my" heart.
Then after to her father will I break;
And the conclusion is: she shall be thine!
In practice let us put it presently.
(Exeunt, joyously.)
Scene 2
The same.
(Enter BALTHASAR)
BALTHASAR
Ah, Love… what a many-splendoredthing it is!
(Suddenly, sniffs the air and looks around suspiciously.)
Uh oh. Don't breathe too deeply, folks. I smell villainy in the air.
(Exits.)
(Enter DON JOHN, followed by CONRADE.)
CONRADE
What the good-year, my lord!
Why are you thus out of measure sad?
DON JOHN
There is no measure in the occasion that breeds; therefore the sadness is without limit.
CONRADE
You should hear reason.
DON JOHN
And when I have heard it, what blessing brings it?
CONRADE
If not a present remedy, at least a patient sufferance.
DON JOHN
I cannot hide what I am!
I must be sad when I have cause and smile at no man's jests, eat when I have stomach and wait for no man's leisure, sleep when I am drowsy and tend on no man's business, laugh when I am merry and claw no man in his humour.
CONRADE
Yea, but you must not make the full show of this till you may do it without controlment. You have of late stood out against your brother, and he hath ta'en you newly into his grace.
DON JOHN
his grace,and it better fits my blood to be disdained of all than to fashion a carriage to rob love from any: in this, though I cannot be said to be a flattering honest man, it must not be denied but I am a plain-dealing villain. I am trusted with a muzzle and enfranchised with a clog; therefore I have decreed not to sing in my cage. If I had my mouth, I would bite; if I had my liberty, I would do my liking. In the meantime let me be that I am and seek not to alter me.
CONRADE
Can you make no use of your discontent?
DON JOHN
I make all use of it, for I use it only.
Who comes here?
(Enter BORACHIO)
What news, Borachio?
BORACHIO
I came yonder from a great supper: the prince your brother is royally entertained by Leonato: and I can give you intelligence of an intended marriage.
Why Subscribe?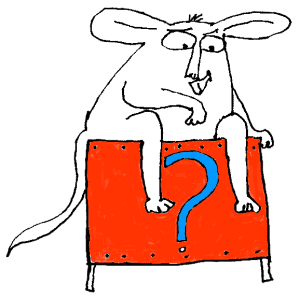 Inside Drama Notebook, you will find a huge collection of well-organized lesson plans, scripts for kids, drama activities, 50 drama games on video and more! Join today and dramatically reduce your planning time while delivering fresh, innovative drama lessons to your students! If you are new to teaching drama, this site will be a Godsend! You will immediately feel confident about teaching drama like an expert. The site guides you step-by-step and provides you with materials that you can use right away with your students.
If you have been teaching for years, Drama Notebook will inspire you with a fresh new approach and innovative ideas!
The site is packed with original, innovative lessons and activities that you will not find anywhere else—and new materials are added monthly.