6 characters. Flexible casting. 9 pages in length. Approximately 10-15 minutes running time. A comedic fairy-tale written by Monroe Oxley.
A Knight's Tale tells the hilarious story of a quest to save a damsel in distress. The only problem is, the characters continually disrupt the narrator's attempt to tell the story! Lady Yungwirth is trapped in a tower far away and awaits a knight to save her but soon realizes she really doesn't need saving. The cast includes an evil sorceress, a beautiful princess, her maid, two goodly knights and a cute fluffy bunny.  How will our narrator keep the story on track?  It may take a bit of sorcery.
Monroe Oxley is a native Texan who received his undergraduate degree from Lamar University and a Masters in Theatre from Texas A&M Commerce in 2017. Monroe has been doing design work professionally for over 15 years and teaching for over 11 years. Also, he has been writing plays since undergrad but didn't focus his full attention on this path until graduate school. Monroe is early in his writing career with one read-through performed at Texas Educator Theatre Association in 2016 and one staged production in 2017 at Texas A&M University Commerce '10 minute play festival'. Monroe will continue on in his personal education to ensure success for his students, as an educator, and as a published playwright.
Excerpt from the play:
CAST OF CHARACTERS
NARRATOR GERAD:The narrator
LADY YUNGWIRTH:The beautiful maiden
MAID JULIANNE:The serving maid to Lady Yungwirth
THE EVIL SORCERESS SAQUEEN:The evil sorceress that holds Lady Yungwirth prisoner
SIR CHARLES:A young knight on a quest to save the maiden
SIR CALEB:A young knight on a quest to save the maiden
SETTING
A tower far, far away in the forest. A maiden looks out the window towards the audience.
TIME
Ye olden days
(ENTER NARRATOR GERAD)
NARRATOR GERAD
Once upon a time, there was a beautiful maiden, held prisoner in a tower, in a forest, far, far away. Her only friend was her…..
LADY YUNGWIRTH
(Interrupting) Her rabbit! Oh, a cute fluffy, cuddly rabbit. It would hop around everywhere and I could feed it grass…
NARRATOR GERAD
(Interrupting) No, it's not a rabbit.
LADY YUNGWIRTH
(sad) and carrots.
NARRATOR GERAD
There is no bunny, the maiden's only friend was her hand maid, Maid Julianne.
(ENTER MAID JULIANNE)
MAID JULIANNE
(Waving excitedly to Narrator) Hello, hi, so good to see someone else besides Lady Yungwirth.
LADY YUNGWIRTH
Whhaaaaaat?
MAID JULIANNE
Oh, don't get me wrong, she is a terrific person but you don't know how long she's been talking about replacing me with a bunny. A bunny! I mean, yes, they are cute cuddly, with their little noses…ok, fine did you bring us a bunny? I'll gladly leave if I get to see a bunny.
NARRATOR GERAD
No, I did not bring you a bunny, why would I bring you a bunny? This isn't even your story!
LADY YUNGWIRTH
It isn't, then why did you start with me?
NARRATOR GERAD
Because I am setting the scene and you shouldn't even be talking to me, you're breaking the wall.
LADY YUNGWIRTH
The wall, what wall?
NARRATOR GERAD
Yes, the fourth wall, where the suspension of disbelief is broken and the magic of theatre is
(grand gesture) dispelled!
LADY YUNGWIRTH
No, that's not the fourth wall, I'm talking to you, so I am in the confines of this world. If I spoke to the people out there (pointing to the audience) then that's breaking the fourth wall.
MAID JULIANNE
There's people out there, where? (She squints to see, then realizes there is an audience. She is taken aback, then begins to wave excitedly.) Oh, hello.
NARRATOR GERAD
Enough! You go back to your tower. (Pushes LADY YUNGWIRTH back to window) And you, these people do not exist, go back to your lady.
MAID JULIANNE
These people don't exist? So sad.
NARRATOR GERAD
Get to the tower!
(MAID JULIANNE sulks back to the tower)
Now, the beautiful Lady Yungwirth was imprisoned in the tower with her only friend, Maid Julianne, by the evil sorceress Saqueen!
(ENTER THE EVIL SORCERESS SAQUEEN)
SAQUEEN
Muwhahaha, I'm the evil sorceress Saqueen! And you ladies are my prisoners! Muwhahaha.
LADY YUNGWIRTH
(Dryly) Oh no, it's the evil sorceress, how could you do this to me? Locked away for so long with no… (BEAT) bunnies.
SAQUEEN
Muwhahaha. Because bunnies are vile, hideous creatures… Oh look, a bunny!
LADY YUNGWIRTH and MAID JULIANNE
Where?
Why Subscribe?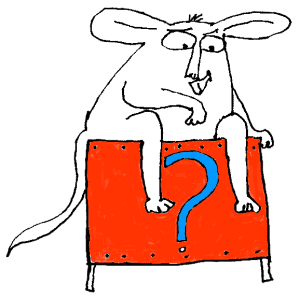 Inside Drama Notebook, you will find a huge collection of well-organized lesson plans, scripts for kids, drama activities, 50 drama games on video and more! Join today and dramatically reduce your planning time while delivering fresh, innovative drama lessons to your students! If you are new to teaching drama, this site will be a Godsend! You will immediately feel confident about teaching drama like an expert. The site guides you step-by-step and provides you with materials that you can use right away with your students.
If you have been teaching for years, Drama Notebook will inspire you with a fresh new approach and innovative ideas!
The site is packed with original, innovative lessons and activities that you will not find anywhere else—and new materials are added monthly.