8-11 characters. Flexible casting. Short version of Midsummer, by William Shakespeare featuring the mechanicals and fairies. Maintains much of Shakespeare's text. Great for elementary and middle school.
This version of A Midsummer Night's Dream features the mechanicals and the fairies. (Those pesky love characters have been taken out.)
Using Shakespeare's text-only, the play follows Peter Quince and Bottom as they prepare to put on a show. While some liberties have been taken with the assignment of lines, they are all Shakespeare's words. This play is a great jumping-off point for young actors exploring Shakespeare for the first time, or veteran actors looking to hone their physical and clowning work.
Note: The play itself is 11 pages long, and a general rule of thumb is that one page equals one minute of stage time, but Shakespeare tends to run longer. If you need to extend this piece to put on a longer show, you can bookend your show by having students perform Shakespeare Sonnets, Shakespeare Death Quotes, or Midsummer Comedic Duologue.
About the playwright (adaptor)…
Jen Taschereau is the Drama Specialist at Wellan Montessori School in Newton, MA. She has been teaching for over a decade, often writing scripts to fit the needs of her students and classes. Her work as an actor has given her the opportunity to perform all over Boston, including ArtsEmerson and the Museum of Fine Arts. She holds her BFA in Theatre Performance from Salem State.
Excerpt from the play:
CHARACTERS
QUINCE/PROLOGUE- a carpenter by trade, an aspiring theatre director and producer at heart
BOTTOM/PYRAMUS- a weaver by trade, but leading man by self-proclamation
FLUTE/THISBY- a bellows-mender by trade, leading lady by no choice of his own
SNUG/LION- a joiner by trade, would prefer to stay just a joiner
SNOUT/MOON & WALL- a tinker by trade, reluctant actor by peer pressure
OBERON- King of the fairies
TITANIA- Queen of the fairies
PUCK- Oberon's mischievous fairy servant
*Characters can be played by any gender
ACT I, SCENE II
Athens- QUINCE'S home. Can suggest interior or exterior.
QUINCE
Is all our company here?
BOTTOM
You were best to call them generally, man by man, according to the script.
QUINCE
Here is the scroll of every man's name-
BOTTOM
First, good Peter Quince, say what the play treats on.
QUINCE
Marry, our play is, The most lamentable comedy, and most cruel death of Pyramus and Thisby.
BOTTOM
Now, good Peter Quince, call forth your actors by the scroll. Masters, spread yourselves.
QUINCE
Answer as I call you. Nick Bottom, the weaver.
BOTTOM
Ready. Name what part I am for, and proceed.
QUINCE
You, Nick Bottom, are set down for Pyramus.
BOTTOM
What is Pyramus? a lover, or a tyrant?
QUINCE
A lover that kills himself most gallant for love.
BOTTOM
That will ask some tears in the true performing of it: I will move storms, I will-
QUINCE
Francis Flute, the bellows-mender.
FLUTE
Here, Peter Quince.
QUINCE
Flute, you must take Thisby on you.
FLUTE
What is Thisby? a wandering knight?
QUINCE
It is the lady that Pyramus must love.
FLUTE
Nay, faith, let me not play a woman.
BOTTOM
An I may hide my face, let me play Thisby too, I'll speak in a monstrous little voice. 'Ah, Pyramus!'
QUINCE
No, no; you must play Pyramus: and, Flute, you Thisby.
BOTTOM and FLUTE
Well, proceed.
QUINCE
Tom Snout, the tinker.
SNOUT
Here, Peter Quince.
QUINCE
You, Pyramus' father: myself, Thisby's father: Snug, the joiner; you, the lion's part.
SNUG
Have you the lion's part written? Pray you, if it be, give it me, for I am slow of study.
BOTTOM
Let me play the lion too: I will roar-
QUINCE
You can play no part but Pyramus!
BOTTOM
Well, I will undertake it.
QUINCE
Masters, here are your parts: and I am to entreat you, request you and desire you, to con them by to-morrow night; and meet me in the palace wood, a mile without the town, by moonlight; there will we rehearse. I pray you, fail me not. (Exeunt)
ACT II, SCENE I
The woods
(PUCK enters.)
PUCK
The king doth keep his revels here to-night. Take heed the queen come not within his sight, for Oberon is passing fell and wrath.
(OBERON and TITANIA enter from different sides of the stage. PUCK hides.)
OBERON
Ill met by moonlight, proud Titania.
TITANIA
What, jealous Oberon! Why art thou here?
OBERON
I do but beg a little changeling boy to be my henchman.
TITANIA
His mother was a votaress of my order, but she, being mortal, of that boy did die, and for her sake do I rear up her boy. And for her sake I will not part with him.
OBERON
Give me that boy!
TITANIA
Not for thy fairy kingdom.
(Exit TITANIA.)
Why Subscribe?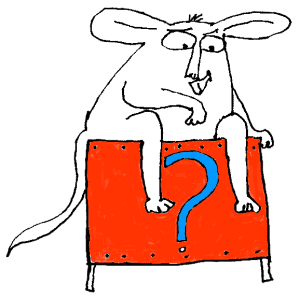 Inside Drama Notebook, you will find a huge collection of well-organized lesson plans, scripts for kids, drama activities, 50 drama games on video and more! Join today and dramatically reduce your planning time while delivering fresh, innovative drama lessons to your students! If you are new to teaching drama, this site will be a Godsend! You will immediately feel confident about teaching drama like an expert. The site guides you step-by-step and provides you with materials that you can use right away with your students.
If you have been teaching for years, Drama Notebook will inspire you with a fresh new approach and innovative ideas!
The site is packed with original, innovative lessons and activities that you will not find anywhere else—and new materials are added monthly.