18 minutes long. Parts for 12+ actors. Original pirate-themed play best suited for ages 7-13.
'A Pirate's Tale' is an original script written by the creator of Drama Notebook. There are parts for 12+ students. The play is best suited for grades 2-7. As with all original Drama Notebook scripts, the focus is on creating an ensemble and giving all students meaningful parts.
In this comedic play, a band of hapless pirates set off in a candy-themed ship to find buried treasure.
Excerpt from the play:
CHARACTERS
NARRATOR: (May be shared with more actors)
CAPTAIN GOODFELLOW: Too nice to be a pirate.
FLINT: His evil right-hand man.
DIRTY ROBERT: A very well-dressed pirate.
SHORT STACK: The tallest pirate.
CUTTHROAT TOM: A scaredy-cat pirate.
MUTTON: The skinniest pirate.
IVAN THE WICKED: Terribly nice pirate.
BARTHOLOMEW THE HUGE: The smallest pirate.
ONE EYED JOHN: Pirate with great vision.
BLOODY WILLAM: A pirate afraid of blood.
STRING BEAN: Biggest pirate.
PROLOGUE
(Two pirates, STRING BEAN and Bartholomew the Huge, run onto stage from opposite directions. They crisscross upstage and disappear again offstage. Then they run back on downstage and meet center stage.)
STRING BEAN
What has eight arms and eight legs?
DIRTY ROBERT
Eight pirates!
(They run offstage, and two more pirates (CUTTHROAT TOM and ONE-EYED JACK) run on in the same fashion, crisscrossing and meeting down center.)
CUTTHROAT TOM
How much does a pirate pay for piercings?
ONE-EYED JACK
I dunno.
CUTTHROAT TOM
A buck an ear. Get it? A buccaneer!
(They run offstage and two more pirates, BLOODY WILLAM and IVAN THE WICKED, run downstage. One stands DR and one DL.)
SCENE ONE
BLOODY WILLAM
Scene one!
IVAN THE WICKED
Captain Goodfellow looks for a ship!
(They run offstage as a crew of pirates, DIRTY ROBERT, Short Stack, Bartholomew the Huge, BLOODY WILLAM, STRING BEAN, CUTTHROAT TOM, ONE EYED JACK, and FLINT led by CAPTAIN GOODFELLOW enter stage right.)
NARRATOR
Once upon a time, there was a pirate Captain named "Goodfellow." True to his name he was a very good fellow. He always felt bad about stealing things from other people. One day, his ship sank, and he had to go looking for a new one. So, he went to the local ship dealer with his right-hand man, Flint… who had NO trouble stealing and being mean to people.
FLINT
(to Captain Goodfellow)
We're supposed to steal a ship, not buy one.
GOODFELLOW
Well, that's not very nice, now is it?
FLINT
We're pirates! We're not supposed to be nice.
GOODFELLOW
Ah, right, right. But we're here now. We may as well take a look.
(The crew approaches a ship seller, MUTTON, who leans against a huge, candy-striped ship with the word PEPPERMINT emblazoned across the bow.)
MUTTON
Me name's Mutton. Looking for a ship, are ye?
GOODFELLOW
(trying to sound mean)
Argh! We need a ship as dark as night and as fast as lightning-
MUTTON
This here's all I got.
GOODFELLOW
Oh, well then, I guess we'll take it.
FLINT
(pulling Goodfellow aside)
We can't take that ship.
GOODFELLOW
Oh?
FLINT
Look at it. We're supposed to scare people, not make them laugh.
GOODFELLOW
Right. Right.
(Flint marches up to Mutton.)
FLINT
Look here, Leg O' Lamb-
MUTTON
The name's Mutton.
FLINT
Whatever. This ship won't do.
GOODFELLOW
(whispers)
You see, we're pirates. We're in search of a magic buried treasure. I have a map that's been passed down from my father's father to my father–
(Flint runs over and puts his hand over Goodfellow's mouth.)
FLINT
We just need a ship that's frightening.
(Flint rolls his eyes, as Mutton starts to head offstage.)
MUTTON
Ah! Why didn't you say so! I'll fix ya right up!
GOODFELLOW
He's going to fix it!
ONE-EYED JACK
Maybe he has another ship.
BARTHOLOMEW THE HUGE
I'm sure that's it.
(The pirates nod in agreement as Mutton returns with a plank bearing the words, THE DREAD SHIP, which he sticks on the ship right above the word PEPPERMINT.)
MUTTON
That oughta do it.
GOODFELLOW
Ah! Much better.
(He empties a pouch of gold coins and hands them over as Flint throws his hands in the air.)
NARRATOR
Captain Goodfellow and his crew climbed aboard the Dread Ship "Peppermint" and started their search for the magic buried treasure.
Why Subscribe?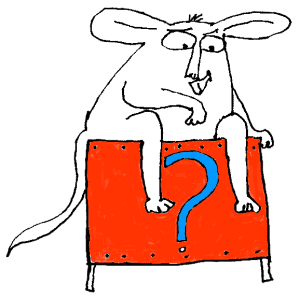 Inside Drama Notebook, you will find a huge collection of well-organized lesson plans, scripts for kids, drama activities, 50 drama games on video and more! Join today and dramatically reduce your planning time while delivering fresh, innovative drama lessons to your students! If you are new to teaching drama, this site will be a Godsend! You will immediately feel confident about teaching drama like an expert. The site guides you step-by-step and provides you with materials that you can use right away with your students.
If you have been teaching for years, Drama Notebook will inspire you with a fresh new approach and innovative ideas!
The site is packed with original, innovative lessons and activities that you will not find anywhere else—and new materials are added monthly.