10-12 characters. Abridged to a fun and manageable 20 minutes. A shipwreck brings Prospero's enemies to the very shore they cast him on a year ago. Will he take revenge, or learn the power of forgiveness?
This version of The Tempest is fast-paced, filled with opportunities for physical exploration, and a great jumping-off point for young actors who are new to Shakespeare. The playwright has used only Shakespeare's text to tell the story, stringing any verse together to help young actors connect their train of thought with ease.
The Tempest is a play about magic, love, betrayal, and forgiveness. It is set on an island somewhere near Italy where Prospero, the one-time Duke of Milan, lives with his daughter, Miranda, a sprite called Caliban.
Note: The play itself is 11 pages long, and a general rule of thumb is that one page equals one minute of stage time, but Shakespeare tends to run longer. If you need to extend this piece to put on a longer show, you can bookend your show by having students perform Shakespeare Sonnets, Shakespeare Death Quotes, or Shakespeare Comedic Duologues.
About the playwright (adaptor)…
Jen Taschereau is the Drama Specialist at Wellan Montessori School in Newton, MA. She has been teaching for over a decade, often writing scripts to fit the needs of her students and classes. Her work as an actor has given her the opportunity to perform all over Boston, including ArtsEmerson and the Museum of Fine Arts. She holds her BFA in Theatre Performance from Salem State.
Excerpt from the play:
CHARACTERS
MASTER of the ship
BOATSWAIN crewman on the ship
ALONSO king of Naples
ANTONIO Prospero's brother, current Duke of Milan
GONZALO counselor to King Alonso
SEBASTIAN King Alonso's brother
FRANCISO a nobleman
FERDINAND Alonso's son
ADRIAN a nobleman
PROSPERO a sorcerer; rightful Duke of Milan, and father to Miranda
MIRANDA Prospero's daughter, came to the island when she was three
ARIEL an airy spirit, servant to Prospero
*Master and Boatswain can be double cast with Adrian and Francisco if Francisco is removed from the opening scene. Flexible gender casting.
ACT ONE, SCENE ONE
On a ship at sea during a powerful storm
(ARIEL flits about unseen throughout the scene.)
MASTER
Boatswain!
BOATSWAIN
Here MASTER What cheer?
MASTER
Speak to the mariners or we run ourselves aground: bestir, bestir.
(Enter ALONSO, SEBASTIAN, ANTONIO, FERDINAND, GONZALO and FRANCISCO)
BOATSWAIN
Heigh, my hearts! Take in the topsail. Tend to the master's whistle.
ALONSO
Good Boatswain. Where's the matter?
BOATSWAIN
I pray now, keep below.
ANTONIO
Where is the master, boatswain?
BOATSWAIN
Keep your cabins: you do assist the storm.
GONZALO
Nay, good, be patient.
BOATSWAIN
When the sea is. Hence, to cabin: silence! Trouble us not.
SEBASTIAN (offended)
Remember whom thou hast aboard.
BOATSWAIN
None that I more love than myself!
MASTER
All lost!
ANTONIO
We are cheated of our lives!
FRANCISO
Let us all sink with the king.
MASTER
'Mercy on us!'– 'We split, we split!'
ALL: (each actor chooses one praise to yell out)
'All lost! To prayers, to prayers!' 'Farewell my wife and children!' 'Farewell brother!' 'We split, we split, we split!'
(Another blast of thunder and lightning. They are all thrown into the sea. Exeunt.)
ACT ONE, SCENE TWO
Prospero's Island
MIRANDA
If by your art, my dearest father, you have put the wild waters in this roar, allay them.
PROSPERO
I have done nothing but in care of thee, my daughter, who art ignorant of what thou art.
MIRANDA
You have often begun to tell me what I am, but stopp'd.
PROSPERO
The hour's now come. Twelve year since, thy father was the Duke of Milan and thou his only heir.
MIRANDA
O the heavens!
PROSPERO
The government I cast upon my brother, Antonio. Being thus lorded, he did believe he was indeed the duke- and the King of Naples, who being an enemy to me, harkened my brother's suit- they hoist us to cry to th' sea.
MIRANDA
How came we ashore?
PROSPERO
Some food we had and some fresh water that a noble, Gonzalo, out of his charity did give us.
MIRANDA
I pray you, sir, for still 'tis beating in my mind — your reason for raising this sea-storm?
PROSPERO
Fortune hath mine enemies brought to this shore. Here cease more questions. Thou art inclined to sleep.
(PROSPERO magically puts Miranda to sleep.)
ARIEL (entering)
All hail, great master!
PROSPERO
Hast thou, spirit, perform'd the tempest that I bade thee?
ARIEL
To every article. I boarded the king's ship. I flamed amazement and burned in many places.
PROSPERO
My brave spirit!
ARIEL
The king's son, Ferdinand, was the first man that leap'd; I have dispersed them 'bout the isle. The king's son have I landed by himself.
PROSPERO
Ariel, thy charge exactly is perform'd: but there's more work.
ARIEL
Let me remember thee what thou hast promised. My liberty.
PROSPERO
Do so, and after two days I will discharge thee.
ARIEL
That's my noble master! What shall I do? (PROSPERO whispers to ARIEL.) My lord it shall be done.
(ARIEL bows and exits)
PROSPERO(to Miranda)
Awake, dear heart, awake!
Why Subscribe?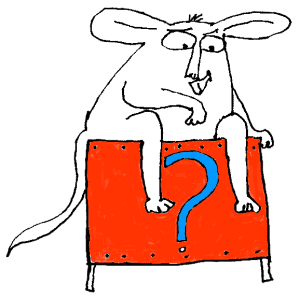 Inside Drama Notebook, you will find a huge collection of well-organized lesson plans, scripts for kids, drama activities, 50 drama games on video and more! Join today and dramatically reduce your planning time while delivering fresh, innovative drama lessons to your students! If you are new to teaching drama, this site will be a Godsend! You will immediately feel confident about teaching drama like an expert. The site guides you step-by-step and provides you with materials that you can use right away with your students.
If you have been teaching for years, Drama Notebook will inspire you with a fresh new approach and innovative ideas!
The site is packed with original, innovative lessons and activities that you will not find anywhere else—and new materials are added monthly.