14 parts. For ages 12 and up. Twisted fairy tale script!.
Are you teaching a mixed-up fairy tale unit? Here is a delightful short script contributed by guest author, Mariah Beachboard. In this funny spin on 'Sleeping Beauty,' the narrator and jester are at odds, and Prince Charming keeps jumping his cues!
Here is the cast list and an excerpt:
Cast of Characters
NARRATOR
QUEEN
KING
JESTER
FROG
KING
1ST WISE WOMAN
2ND WISE WOMAN
3RD WISE WOMAN
4TH WISE WOMAN
COOK
BUTLER
ROSE
PRINCE CHARMING
NARRATOR
(As if reading from fancy fairytale book)
Once upon a time, in a land far, far, away, there was a beautiful queen and a handsome king who were very sad.
QUEEN
I wish we had a child.
NARRATOR
Suddenly a frog hopped up to her and said –
JESTER
– Hey, why a frog?
NARRATOR
It is an amphibian and thus goes through a transformation from a tadpole to a frog. Therefore, the frog represents life, death, and rebirth in most folklore. In fact, in Egypt –
FROG
(Rolling his eyes)
– Ahem! (to QUEEN and KING) In one year you will have a baby girl.
KING/QUEEN
Hurray!
NARRATOR
And in one year they had a beautiful baby girl, just like the frog said.
JESTER
I still don't understand why it has to be a frog. Honestly, who would listen to a frog?
Why Subscribe?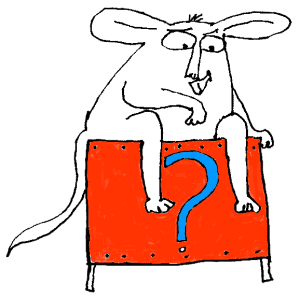 Inside Drama Notebook, you will find a huge collection of well-organized lesson plans, scripts for kids, drama activities, 50 drama games on video and more! Join today and dramatically reduce your planning time while delivering fresh, innovative drama lessons to your students! If you are new to teaching drama, this site will be a Godsend! You will immediately feel confident about teaching drama like an expert. The site guides you step-by-step and provides you with materials that you can use right away with your students.
If you have been teaching for years, Drama Notebook will inspire you with a fresh new approach and innovative ideas!
The site is packed with original, innovative lessons and activities that you will not find anywhere else—and new materials are added monthly.