13 characters. 11 pages, approximately 12 minutes running time. Original fractured fairy tale script by Haley Cotton, found only on Drama Notebook!
This hilarious script features a mash-up of fairy tale characters who must defeat a poison-apple peddling evil queen and her hapless sidekick. Tons of great characters for kids and teens to play, including NEW dwarves, 'Pukey,' and 'Chatty' and a sarcastic talking mirror.
With tons of disguises and mishaps, this story brings Snow White and Aladdin together to create a brand-new fairytale. This script has tons of fun and silly characters making a great option to help young actors create specific characters, memorize lines, or simply get used to handling a script.
Use this script along with a few other mixed-up fairy tale titles on Drama Notebook to produce a show that is easy for students to rehearse and perform, and fun for the audience to watch!
Excerpt from the play:
CAST OF CHARACTERS
Narrator
Aladdin
Snow White
Grumpy
Happy
Pukey
Sneezy
Bashful
Chatty
Melissa, the Evil Queen
Amanda, the Evil Princess
Mirror
Dwarf Genie – Bob
Settings: The Queen's Castle, The Dwarf Cottage, and The Dungeon
Prologue
NARRATOR: Once upon a time, in a story unlike any other, two fairytales came together to create a tale never told before today…
MELISSA: About an evil Queen named Melissa who asks–
AMANDA: –and an evil Princess named Amanda
MELISSA: What did I tell you about interrupting me?
AMANDA: Sorry…
MELISSA: (Clears her throat.) Ahem.
AMANDA: Sorry your most evil highness (Curtsies.)
NARRATOR: Can we get back to it?
MELISSA: Of course, as I was saying: About an evil Queen named Melissa who asks her mirror every day "Who is the fairest of them all"
MIRROR: Snow White.
SNOW WHITE: And Snow White still lives with a group of dwarves…
GRUMPY: Grumpy!
HAPPY: Happy!
SNEEZY: Sneezy! (Sneezes.)
BASHFUL: Bashful.(Hides behind GRUMPY.)
NARRATOR: And two other dwarves who were never mentioned in the original story.
CHATTY: Which just doesn't make sense, what's wrong with me? What's wrong with her? We're amazing dwarves, the most amazing, I mean.
NARRATOR: I know Chatty, I know… just remember…you can't talk ALL the time. Ok?
CHATTY: I know I know, but I just don't understand why.
NARRATOR: I know…just…one second. Pukey, are you alright?
PUKEY: (Holds up one finger at the audience and almost vomits.) Oh, you know. Just feeling a little queasy.
NARRATOR: Anyway, as I was saying. This tale is unlike any you've ever heard before. I won't ruin the surprises, so let's get started. But remember, listen closely. As we begin our tale…
Why Subscribe?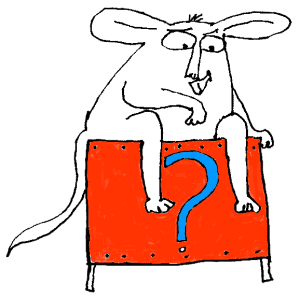 Inside Drama Notebook, you will find a huge collection of well-organized lesson plans, scripts for kids, drama activities, 50 drama games on video and more! Join today and dramatically reduce your planning time while delivering fresh, innovative drama lessons to your students! If you are new to teaching drama, this site will be a Godsend! You will immediately feel confident about teaching drama like an expert. The site guides you step-by-step and provides you with materials that you can use right away with your students.
If you have been teaching for years, Drama Notebook will inspire you with a fresh new approach and innovative ideas!
The site is packed with original, innovative lessons and activities that you will not find anywhere else—and new materials are added monthly.