8-11 characters. Approximately 30 minutes running time. Flexible casting. Maintains much of Shakespeare's text. Great for elementary and middle school.
This 30-minute adaptation of Hamlet uses Shakespeare's language but is condensed to help young actors make easier connections. Hamlet is a young prince in Denmark who was supposed to become king when his father dies. Instead, his uncle Claudius seizes the throne and marries his mother, Gertrude. Hamlet meets a ghost of his dead father, who tells him that he was poisoned by Claudius and demands that Hamlet kill Claudius in revenge. While all the characters are written with their original pronouns don't feel limited in your casting. Shakespeare's characters can easily be played by any gender.
Note: The play itself is 11 pages long, and a general rule of thumb is that one page equals one minute of stage time, but Shakespeare tends to run longer. If you need to extend this piece to put on a longer show, you can bookend your show by having students perform Shakespeare Sonnets, Shakespeare Death Quotes, or Hamlet Comedic Duologue.
About the playwright (adaptor)…
Jen Taschereau is the Drama Specialist at Wellan Montessori School in Newton, MA. She has been teaching for over a decade, often writing scripts to fit the needs of her students and classes. Her work as an actor has given her the opportunity to perform all over Boston, including ArtsEmerson and the Museum of Fine Arts. She holds her BFA in Theatre Performance from Salem State.
Excerpt from the play:
CHARACTERS
MARCELLUS- an officer
BERNARDO- an officer
HORATIO- Friend to Hamlet
GHOST- of Hamlet's father
CLAUDIUS- King of Denmark, now husband to Gertrude
LAERTES- Son to Polonius.
POLONIUS- Lord Chamberlain, father to Laertes and Ophelia
HAMLET- Son to the former king and Gertrude, and Nephew to Claudius
QUEEN GERTRUDE- Queen of Denmark, Hamlet's mother, now husband to Claudius
OPHELIA- Daughter to Polonius
OSRIC- a courtier
*Roles of Marcellus, Bernardo, Ghost, and Osric can be double cast with two actors playing the four roles. Gender flexible casting.
SETTING: Elsinore Castle. Denmark. The stage can be relatively bare, with a few rehearsal blocks, stools, or chairs. The scenes flow into one another with no need for elaborate scene changes.
SCENE ONE
Elsinore. A platform before the castle
(BERNARDO at his post. MARCELLUS and HORATIO enter.)
BERNARDO
Who's there?
MARCELLUS
Long live the king!
BERNARDO
Welcome, Horatio: welcome, good Marcellus.
MARCELLUS
What, has this thing appear'd again to-night?
BERNARDO
I have seen nothing.
HORATIO
'Twill not appear.
(Enter GHOST)
MARCELLUS
Peace, break thee off; look, where it comes again!
BERNARDO
Looks it not like the king? mark it, Horatio.
HORATIO
Most like: by heaven I charge thee, speak!
MARCELLUS
It is offended.
BERNARDO
See, it stalks away!
HORATIO
Stay! speak, speak! I charge thee, speak!
(Exit GHOST)
BERNARDO
How now, Horatio! You tremble and look pale:
HORATIO
Before my God, I might not this believe without the sensible and true avouch of mine own eyes.
MARCELLUS
Is it not like the king?
HORATIO
As thou art to thyself: Let us impart what we have seen to-night unto young Hamlet; for, upon my life, this spirit, dumb to us, will speak to him.
SCENE TWO
A room of state in the castle
(CLAUDIUS enters with his retinue.)
CLAUDIUS
What wouldst though have Laertes?
LAERTES
My dread lord, your leave and favour to return to France;
KING CLAUDIUS
Have you your father's leave? What says Polonius?
POLONIUS
I do beseech you, give him leave to go.
KING CLAUDIUS
Take thy fair hour, Laertes; time be thine, but now, my cousin Hamlet, and my son,–
HAMLET
A little more than kin, and less than kind.
KING CLAUDIUS
How is it that the clouds still hang on you?
HAMLET
Not so, my lord; I am too much i' the sun.
QUEEN GERTRUDE
Good Hamlet, cast thy nighted colour off, do not for ever with thy vailed lids eek for thy noble father in the dust:
HAMLET
I shall in all my best obey you, madam.
KING CLAUDIUS
Why, 'tis a loving and a fair reply: Be as ourself in Denmark. Madam, come.
(Exeunt all but HAMLET)
HAMLET
O, that this too too solid flesh would melt
Thaw and resolve itself into a dew!
But two months dead: nay, not so much, not two: She married.
But break, my heart; for I must hold my tongue.
(Enter HORATIO and MARCELLUS)
HORATIO
Hail to your lordship!
HAMLET
Sir, my good friend; I'll change that name with you: My father!–methinks I see my father.
HORATIO
Where, my lord?
HAMLET
In my mind's eye, Horatio.
HORATIO
My lord, I think I saw him yesternight.
HAMLET
Saw? who?
HORATIO
My lord, the king your father.
HAMLET
But where was this?
MARCELLUS
My lord, upon the platform where we watch'd.
HAMLET
Did you not speak to it?
HORATIO
My lord, I did; But answer made it none:
HAMLET
I will watch to-night; My father's spirit in arms! all is not well!
(Exuent.)
Why Subscribe?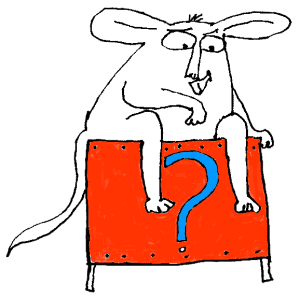 Inside Drama Notebook, you will find a huge collection of well-organized lesson plans, scripts for kids, drama activities, 50 drama games on video and more! Join today and dramatically reduce your planning time while delivering fresh, innovative drama lessons to your students! If you are new to teaching drama, this site will be a Godsend! You will immediately feel confident about teaching drama like an expert. The site guides you step-by-step and provides you with materials that you can use right away with your students.
If you have been teaching for years, Drama Notebook will inspire you with a fresh new approach and innovative ideas!
The site is packed with original, innovative lessons and activities that you will not find anywhere else—and new materials are added monthly.