14 characters. Approximately 10 minutes running time. Comedic script featuring the many wives of Henry VIII.
The Plucky Wives of Henry VIII is a comedic short play about the unfortunate women who became involved with this most notorious of monarchs. As each wife comes and goes, we learn that all is not well with the King's sanity. Although plenty of excuses are made as to why each wife should be dispatched, the real cause lies with the instability of the not-so-merry monarch!
With plenty of silliness and fun, Plucky Wives teaches students the names and dates associated with Henry's marriages, emphasizing that the women in this man's world are not to blame for their undoing and faced their situation with a pluckiness that can inspire us all in challenging times!
With a cast of fourteen (which can be increased if lines are split up,) Plucky Wives is suitable for middle school and high school students, especially those studying Tudor England.
About the Author…
Rebecca Lyon is a UK based playwright with a BA (Hons) in History and English from Oxford University and an MA in Shakespeare and Literary Influence from the University of Bristol. Her short plays and monologues have been performed at several London venues and her poetry has been published in print and online. As both a mum and an educator she's keen to create fun, educational plays that will inspire and empower young people.
Excerpt from the play:
CHARACTERS:
ANNE BOLEYN
ANNE OF CLEVES
CATHERINE OF ARAGON
CATHERINE HOWARD
CATHERINE PARR
HENRY VIII
HERALD
JANE SEYMOUR
SIMON SOLDIER
SONNY SOLDIER
SAM SOLDIER
SOL SOLDIER
STUART SOLDIER
STEVE SOLDIER
TIME: 1533-1547
SETTING: The court of Henry VIII (Tudor England)
(HERALD and SOLDIERS enter. They stand to attention in a row, on duty.)
HERALD:
Welcome one and all to 1533!
SIMON SOLDIER:
Ah, this is the life.
SONNY SOLDIER:
The dream job.
SAM SOLDIER:
Guarding our magnificent king, Henry VIII.
SOL SOLDIER:
He's great – wise, strong, handsome.
SAM SOLDIER:
And completely sane.
STUART SOLDIER:
Look out! It's Catherine of Aragon!
(CATHERINE OF ARAGON enters, in a rush. SOLDIERS bow.)
CATHERINE OF ARAGON:
Can't stop – I'm off! The King is divorcing me after twenty years!
SIMON SOLDIER:
That's awful ma'am. Why?
CATHERINE OF ARAGON:
Because I couldn't have a son. Although, ever since he fell off his horse when he was showing off, he's been a bit… a bit…
SONNY SOLDIER:
Unstable?
CATHERINE OF ARAGON:
Exactly. Bye!
(CATHERINE OF ARAGON exits.)
SAM SOLDIER:
Attention! Make way for the King!
(Enter HENRY VIII and ANNE BOLEYN)
HENRY:
So, you see, you really should marry me.
ANNE BOLEYN:
Why, your majesty?
HENRY:
Well, it's complicated. But mostly because I'm the king and everyone has to do what I say.
ANNE BOLEYN:
Oh. Congratulations to us, I guess!
(Exit HENRY VIII and ANNE BOLEYN)
SAM SOLDIER:
Stand at ease.
(SOLDIERS relax)
SIMON SOLDIER:
What a lovely couple.
SONNY SOLDIER:
It won't last though, unless she has a son.
SAM SOLDIER:
I'm not sure it's as easy as that.
SOL SOLDIER:
Don't worry! It'll be fine!
(HERALD enters)
STUART SOLDIER:
Hi Herald, have you got the time?
HERALD:
It's 1536 and it's about to get dramatic!
(ANNE BOLEYN enters, headless. This can either peeping out from curtains upstage or kneeling behind a covered table – you can get creative!)
STEVE SOLDIER:
Henry had her head chopped off.
(STEVE SOLDIER removes the cloth to reveal ANNE BOLEYN's head. She has her eyes closed)
SIMON SOLDIER:
Oh no! Why on earth?
STEVE SOLDIER:
She had a daughter. She's called Elizabeth.
SONNY SOLDIER:
Maybe this isn't such a great place to work after all.
SAM SOLDIER:
Attention! Make way for the King and the new Queen!
(Enter HENRY VIII with JANE SEYMOUR)
Why Subscribe?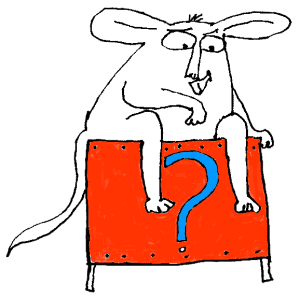 Inside Drama Notebook, you will find a huge collection of well-organized lesson plans, scripts for kids, drama activities, 50 drama games on video and more! Join today and dramatically reduce your planning time while delivering fresh, innovative drama lessons to your students! If you are new to teaching drama, this site will be a Godsend! You will immediately feel confident about teaching drama like an expert. The site guides you step-by-step and provides you with materials that you can use right away with your students.
If you have been teaching for years, Drama Notebook will inspire you with a fresh new approach and innovative ideas!
The site is packed with original, innovative lessons and activities that you will not find anywhere else—and new materials are added monthly.