Ten minutes long. Parts for 15-40 actors. Best suited for ages 7-14.
This ten-minute play tells the story of how Hercules defeated Hades and the Underworld. It's told in 11 short scenes!
Excerpt from the play:
CHARACTERS:
Narrator
Muses 1-5
Zeus
Hera
Pegasus
Hades
Skull
Pain
Panic
Fates
Clothos
Lachesis
Atropos
Alcmene
Amphitryon
People/Fans
Megara (Meg)
Philoctetes (Phil)
SCENE 1 – INTRODUCTION
Narrator: Long ago, in the faraway land of ancient Greece, there was a golden age of powerful gods and extraordinary heroes. And the greatest and strongest of all these heroes was Hercules and…
(The muses enter.)
Muse 1: Shut up. You are boring, old man. Girls!
Muse 2: This is not a tragedy, dude.
Muse 3: We'll take it from here, darling.
Muse 4: Let's tell the story girls.
Muse 5: Sit down.
All Muses: We are the Muses. We are going to tell you the story of Hercules.
SCENE 2 – HERCULES' BAPTISM IN MOUNT OLYMPUS
Muses: One happy day in the town of Olympus little Hercules was born.
(Hera, Zeus and Pegasus enter.)
Hera: Hercules! He's a beautiful baby, right Zeus?
Zeus: Oh, look at this, look how cute he is… and he is strong like his daddy.
Hera: We have a present for you! Pegasus.
Pegasus: I am Pegasus and I can fly.
(Hades enters, interrupting the celebration.)
Hades: How sentimental.
Zeus: Hello Hades. How are things in the underworld?
Hades: Well, they're just fine, you know, a little dark and full of dead people. I would love to stay but I must go.
Muses: Hades, god of the underworld, has an evil plan…
Why Subscribe?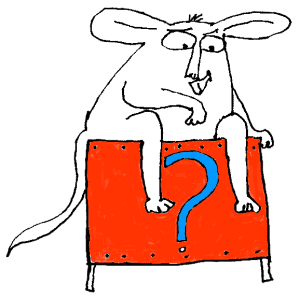 Inside Drama Notebook, you will find a huge collection of well-organized lesson plans, scripts for kids, drama activities, 50 drama games on video and more! Join today and dramatically reduce your planning time while delivering fresh, innovative drama lessons to your students! If you are new to teaching drama, this site will be a Godsend! You will immediately feel confident about teaching drama like an expert. The site guides you step-by-step and provides you with materials that you can use right away with your students.
If you have been teaching for years, Drama Notebook will inspire you with a fresh new approach and innovative ideas!
The site is packed with original, innovative lessons and activities that you will not find anywhere else—and new materials are added monthly.