Little Red Riding Hood play script. 6 characters; Flexible cast. 7 pages in length. Approximately 5-10 minutes running time. An Brothers Grimm fairy-tale adapted by Janea Dahl.
Little Red Riding Hood is an adaptation of the well-known Brothers Grimm fairy-tale. Young Red Riding Hood's grandmother is not feeling well. Her mother gives her a basket of goodies to take to her along with strict instructions: stay on the path and go directly to grandmother's house! As she sets off she meets a devious wolf who, upon learning that grandmother is all alone, convinces Red Riding Hood to stop and pick some flowers. Ignoring her mother's instructions, she picks a bouquet for grandmother giving the wolf ample time to get to grandmother's house before her and putting them both in harm's way! This script includes an additional ending scene that is found in versions of the original Grimm's fairy tale story. This classic cautionary tale is the perfect addition to a performance of Grimm's Fairy Tales!
Janea Dahl is the creator and author of Drama Notebook. She has a BA in theatre and spent twelve years working in professional theatre. She was the founder of The Young Players, the largest drama outreach program in her state. For nearly a decade, The Young Players served over a hundred schools, and employed over thirty teaching artists each year. Thousands of public school children and teens participated in her award-winning workshops. In 2012, Janea sold Young Players to Northwest Children's Theatre and School to serve teachers full-time on Drama Notebook. Janea originally created the material in Drama Notebook to support The Young Players teaching artists. She was aware that most drama teachers could easily teach children's theater workshops without any additional curriculum, but that having access to a vast amount of new material could greatly improve the quality of the classes while keeping things exciting and fresh for her teachers. Janea also develops custom curriculum for Kaplan Early Learning and for Destination Imagination.
Excerpt from the play:
CAST OF CHARACTERS
NARRATOR ONE
NARRATOR TWO
MOTHER
LITTLE RED CAP
GRANDMOTHER
HUNTER
(NOTE: Additional scene on page 10—which is true to the original version of the story.)
NARRATOR ONE
Once upon a time there lived a little girl who was much loved by everyone, but most of all by her grandmother.
NARRATOR TWO
Once, she made her a little cape of red velvet. It was so lovely that the girl wanted to wear it all of the time, and so it was that she became called 'Little Red Riding Hood.'
NARRATOR ONE
One day, the girl's mother called for her.
MOTHER
Little Red Riding Hood, here is a basket with some cakes and a flask of wine for you to take to your grandmother. She is weak and ill and they will make her strong.
LITTLE RED RIDING HOOD
Yes, mother!
MOTHER
You'd better start off now before it gets too hot. And when you're in the woods, be sure to stay on the path.
LITTLE RED RIDING HOOD
Yes, mother! (She starts to leave.)
MOTHER
Don't run or you might fall and break the flask of wine and there'll be none left for your grandmother.
LITTLE RED RIDING HOOD
Yes, mother. (Still trying to leave.)
MOTHER
And when you go into her room, don't forget to say 'good morning.'
LITTLE RED RIDING HOOD
Yes, mother.
MOTHER
And don't go poking into all the corners of the house.
LITTLE RED RIDING HOOD
I'll do just as you say. May I go now?
NARRATOR TWO
Her mother nodded and Little Red Riding Hood set off on the path. Her grandmother lived deep in the woods about a half hour walk from the village.
NARRATOR ONE
No sooner had Little Red Riding Hood set foot in the forest than she met the Wolf. Little Red Riding Hood had no idea what a wicked beast he was, so she did not feel frightened.
WOLF
Good day, Little Red Riding Hood.
LITTLE RED RIDING HOOD
Good morning to you, Mr. Wolf.
WOLF
Where are you going so early, Little Red Riding Hood?
LITTLE RED RIDING HOOD
To grandmother's house.
WOLF
What are you carrying in your basket?
LITTLE RED RIDING HOOD
Some cakes and wine. We baked yesterday and my grandmother is very weak and ill, so they will make her strong.
WOLF
Where does your grandmother live, Little Red Riding Hood?
LITTLE RED RIDING HOOD
A short walk from here. Her house stands beneath the three oak trees near the hazel bushes.
NARRATOR TWO
The wolf thought to himself, "That tender young thing will be a delicious morsel and would taste better than the old grandmother. If I'm really crafty, I will get them both!
Why Subscribe?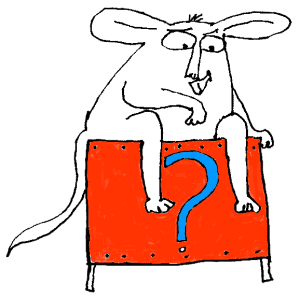 Inside Drama Notebook, you will find a huge collection of well-organized lesson plans, scripts for kids, drama activities, 50 drama games on video and more! Join today and dramatically reduce your planning time while delivering fresh, innovative drama lessons to your students! If you are new to teaching drama, this site will be a Godsend! You will immediately feel confident about teaching drama like an expert. The site guides you step-by-step and provides you with materials that you can use right away with your students.
If you have been teaching for years, Drama Notebook will inspire you with a fresh new approach and innovative ideas!
The site is packed with original, innovative lessons and activities that you will not find anywhere else—and new materials are added monthly.