7 characters. 4 pages, approximately 8 minutes. Ages 7-18.
A princess with long golden hair is held captive in a tower by an evil witch.
This four page script stays true to the original Grimm's Fairy Tale. It is perfect to perform as part of a festival of Grimm's Fairy Tales, or to introduce actors to the concept of using scripts and memorizing lines.
Excerpt from the play:
Characters
Narrator One
Narrator Two
Wife
Husband
Enchantress
Rapunzel
Prince
Narrator One: Once upon a time there was a man and a woman who wished for a child, but to no avail.
Narrator Two: One day, the woman was looking out her window into a garden that was full of the most beautiful flowers and herbs. Her eyes fell upon a patch of rampion, a kind of fresh green lettuce, and she felt she simply must have some of it.
Narrator One: But the garden was surrounded by a high wall, and no one dared to go into it because it belonged to an enchantress who had great power and was feared by all.
Narrator Two: She called her husband to her side.
Wife: Husband, come here!
Husband: What is the matter, dear wife?
Wife: If I don't get some of the rampion from the garden behind our house, I will surely die.
Husband: It's dangerous to enter that garden, but my love for you is stronger, so I will go.
Narrator One: That night, he climbed over the wall into the garden of the enchantress, clutched a handful of rampion and brought it to his wife.
Wife: Thank you my darling. This salad is so good. But I simply must have more.
Narrator Two: So once again, the husband waited until nightfall and descended into the garden. He was shocked to see the enchantress standing before him.
Enchantress: How dare you sneak into my garden and steal my rampion like a common thief!
Husband: Oh please, show me mercy. My wife saw it from her window and felt as if she would die if she could not have some.
Enchantress: If what you say is true, I will let you take as much as you want of the rampion, but on one condition. You must give me the child which your wife will bring into the world. I will take care of it like a mother and it will not want for anything.
Narrator One: The husband was so terrified that he consented to everything.
Narrator Two: Soon thereafter, the woman gave birth to a baby girl and the enchantress appeared at once.
Enchantress: I will take the child now. I'll call her Rapunzel.
Why Subscribe?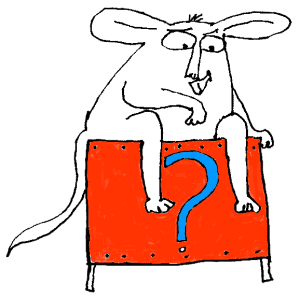 Inside Drama Notebook, you will find a huge collection of well-organized lesson plans, scripts for kids, drama activities, 50 drama games on video and more! Join today and dramatically reduce your planning time while delivering fresh, innovative drama lessons to your students! If you are new to teaching drama, this site will be a Godsend! You will immediately feel confident about teaching drama like an expert. The site guides you step-by-step and provides you with materials that you can use right away with your students.
If you have been teaching for years, Drama Notebook will inspire you with a fresh new approach and innovative ideas!
The site is packed with original, innovative lessons and activities that you will not find anywhere else—and new materials are added monthly.