4 characters. 3M, 1F. 9 pages long. Approximately 5-10 minutes running time. A comedic adaptation of the fairy tale for teens written by Evan Baughfman.
Rumpelstiltskin is an adaptation of the Brothers Grimm classic fairy tale. In this comedic version, a lovely maiden is forced to spin straw into gold by a king desperate to please his greedy wife. When a little magical man appears and offers his assistance, she trades him various objects in exchange for spun gold. Eventually, in an effort to be reasonable, the king agrees to write the maiden a glowing recommendation letter to the college of her choosing if she spins the rest of the straw into gold by morning. She agrees and promises Rumpelstiltskin whatever he wants. She receives her college diploma years later and all is well until Rumpelstiltskin reminds her of her promise. An amusing tale for children and teens that stresses the true value of an education.
Evan Baughfman is a middle school English teacher who has had various written works published and/or performed. Many of his plays have been produced across the United States. His children's play, "R.O.M.3.O. and Julia" (Romeo and Juliet with robots) has been published in PLAYS Magazine. His play for young adults, "Lipstick and Heroics," is available through YouthPLAYS. In addition, his middle grade play, "Percy Pangolin Wants to Go Viral," is published by Heuer Publishing. Heuer's also published Evan's play, "A Taste of Amontillado" (an adaptation of Edgar Allan Poe's "The Cask of Amontillado"). Additionally, Evan has penned a collection of 13 short scary stories titled Twisted Tales from Edgar Allan Poe Middle School. Evan adapted a number of his Twisted Tales into short film screenplays, of which The Emaciated Man won Best Overall Short Script at the International Horror Hotel Film Festival and The Tell-Tale Art was a finalist in the Short Horror category at Shriekfest L.A. More about Evan's writing can be found at www.evanbaughfman.com
Excerpt from the play:
CAST OF CHARACTERS
KING: desperate for gold
BANKER: desperate to keep his head
MAIDEN: forced into a dire situation
RUMPELSTILTSKIN: willing to help…for a price
THE THRONE ROOM
(A KING paces.)
KING
Three golden refrigerators! Nine golden bedframes! Fifteen golden toilets! Why must my Queen have such lavish tastes? Should've thought about that before I proposed…Banker! Royal Banker, where are you?!
(The BANKER arrives.)
BANKER
Excuse my tardiness, sire. Don't take off my head.
KING
You shall keep your skull…so long as you offer a solution to the problem we discussed.
BANKER
Unfortunately, there's no more gold left in the Royal Bank, because we've already adorned your castle with eight golden staircases, thirteen golden Jacuzzis, and sixty-seven golden flat-screen T.V.'s.
KING
Did I ask for excuses or for answers?
BANKER
Perhaps we could melt down the royal gold jewelry? Yes, that's it! Your gold crown, as well. We can reconfigure it into a nice toilet seat.
KING
My Queen will never part with her jewelry. And the crown stays attached to my head. Shall your neck become detached from yours?
BANKER
That won't be necessary. I hope you don't mind my asking, but…have you ever thought of saying "no" to the Queen?
KING
Are you insane?! I wouldn't dare disappoint her! She's a madwoman!
BANKER
If you aren't happy with her, there are other maidens who are just as beautiful and are far less high-maintenance. For example, my stepdaughter's an exceptionally rare beauty.
KING
What a creepy thing for you to say.
BANKER
If you'd like to meet her and see for yourself…
KING
I'd only have an interest in your stepdaughter if she knew how to make gold with her own two hands! Sorry, Banker. You've failed me. To the chopping block you go!
BANKER
You misunderstand! My stepdaughter does know how to make gold with her two hands! She can, uh, spin straw into gold!
KING
Straw, you say? There's tons of straw in our kingdom! If she can spin even a fraction of it into gold, we can honor my Queen's wishes!
BANKER
Yes, sire. Precisely.
KING
Send your stepdaughter to me at once. I'll put her to a little test.
THE SPINNING ROOM
(The King sits in front of a spinning wheel. Beside him is a bale of straw. The King lazily spins the wheel.)
KING
If what the Banker says is true, I'll be rich, rich, RICH!
(A MAIDEN enters.)
MAIDEN
Hello? Your Highness? My stepfather said you seek counsel with me?
Why Subscribe?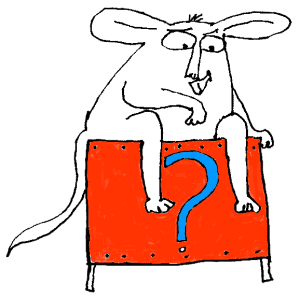 Inside Drama Notebook, you will find a huge collection of well-organized lesson plans, scripts for kids, drama activities, 50 drama games on video and more! Join today and dramatically reduce your planning time while delivering fresh, innovative drama lessons to your students! If you are new to teaching drama, this site will be a Godsend! You will immediately feel confident about teaching drama like an expert. The site guides you step-by-step and provides you with materials that you can use right away with your students.
If you have been teaching for years, Drama Notebook will inspire you with a fresh new approach and innovative ideas!
The site is packed with original, innovative lessons and activities that you will not find anywhere else—and new materials are added monthly.