Online version! 10 minutes running time. 10 characters, flexible casting.
Get ready to laugh out loud as Santa conducts online interviews of famous holiday characters for the job of Lead Cookie Supervisor. With his assistant and two favorite elves, Santa makes his way through one failed virtual interview after another. Prancer wants the job because she's tired of pulling the sleigh. Frosty the Snowman melts before he is even interviewed. A creepy elf who is running from the law applies, and even Scrooge wants the position!
Students and parents will delight in the bouncy dialogue and hilarious characters. Use this short play as part of a holiday showcase!
Excerpt from the play:
CHARACTERS:
Narrator
Gimble
Macy
Santa Claus
Prancer the Reindeer
Frosty the Snowman
Smeagol
Elf (from Lord of the Rings)
Scrooge
Tiny Tim
Each character will appear in his /her own video screen. The backgrounds could be adorned with North Pole / Holiday decor… but they could also be a bit mundane, as if filmed in a boring home office.
Two of Santa's elves appear on screen.
MACY: Hi, Gimble. How's the cookie quality check going?
GIMBLE: Hang on a sec. Three hundred ninety-seven, three hundred ninety-eight, three hundred ninety-nine. Aha! I thought it was missing a sprinkle!
MACY: Good work, Gimble.
GIMBLE: Thanks, Macy. I wish we could be back at the workshop. It's no fun counting cookie sprinkles all by yourself.
MACY: It's just a little longer. Pretty soon we'll have a vaccine for the Penguin Pandemic.
GIMBLE: I can't believe how fast it spread. From the South Pole!
MACY: I know. But next Christmas, we'll all be back in Santa's workshop.
GIMBLE: I hope so. I miss being around…
MACY: (Working on her gingerbread cookie — frustrated.) Oh, Jingle Bells! What am I doing wrong with this Gingerbread Man? Gimble, can I get your expert cookie maker opinion?
GIMBLE: Whatever I can do to help out.
MACY: (Holds gingerbread man up to the screen.) What's wrong with this cookie? (She reveals the cookie from the bottom slowly heading to the top/head.)
GIMBLE: Let's see. The feet look good. Excellent arrangement of the gumdrop buttons. Nice broad gingerbread shoulders. Oh, I see your problem. (The gingerbread man has a serious frown.) We gotta turn that frown upside down.
MACY: Oh, dashing through the snow! I'll never be as good as you. You're sure to get that promotion!
GIMBLE: Gosh, Macy. I don't think–
MACY: Oh, don't be such a chestnut roasting on the open fire, you're going to make the best cookie supervisor the North Pole has ever seen.
GIMBLE: Well, nothing is official. Santa still hasn't decided who will fill the new position.
SANTA enters on his own screen. He is business-like and carries a clipboard.
MACY and GIMBLE: Hi Santa!
SANTA: Ah, if it isn't my two favorite elves! (Looks around.) Don't tell Buddy, I said that. It'll hurt his feelings.
MACY: Oh, we would never–
SANTA: Macy, if you don't mind, I need to speak with Gimble a moment.
MACY: Oh, of course, Santa. I'll log off.
SANTA: I think you mean…yule log off. Get it, yule log?
MACY: Ha, ha. It's funny every time, sir.
Macy's screen disappears or goes to a still image.
SANTA: Now, Gimble…
GIMBLE: Yes sir!
SANTA: As you know, I still haven't told anyone about the new promotion. So, it's time to let you know…
GIMBLE: Yes?
SANTA: It's not going to be you.
GIMBLE: Oh.
SANTA: Nope. But I would like your help with the interview process. We've got a lot of applicants and I could use your expertise.
GIMBLE: (Glumly.) Whatever I can do to help out.
SANTA: That's the spirit! Ho-ho-ho-ho! I'm sending an invite to our first applicant.
Next on screen: A reindeer named Prancer. The costume of the reindeer can be regular work clothes as long as the actress wears antlers. She should also wear some type of hooves on her hands.
GIMBLE and MACY: Prancer?
Prancer is talking very animatedly, but there's no sound.
GIMBLE: Prancer. You're muted.
SANTA: You're muted!
PRANCER: Oh sorry. I was just saying, I've put in a lot of hours pulling your sleigh across the sky, landing on billions of rooftops and all that stuff. So now, I figure I am ready for a change.
GIMBLE: And you want to work in the Christmas Cookie factory?
PRANCER: Yes.
Why Subscribe?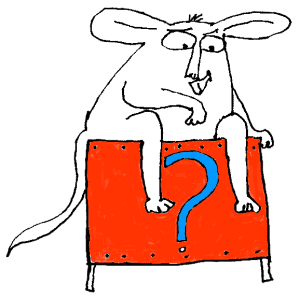 Inside Drama Notebook, you will find a huge collection of well-organized lesson plans, scripts for kids, drama activities, 50 drama games on video and more! Join today and dramatically reduce your planning time while delivering fresh, innovative drama lessons to your students! If you are new to teaching drama, this site will be a Godsend! You will immediately feel confident about teaching drama like an expert. The site guides you step-by-step and provides you with materials that you can use right away with your students.
If you have been teaching for years, Drama Notebook will inspire you with a fresh new approach and innovative ideas!
The site is packed with original, innovative lessons and activities that you will not find anywhere else—and new materials are added monthly.