8 parts, 9 pages. Short script for use in a directing class. Best suited for ages 10-13.
This piece was contributed by guest author, Mariah Beachboard for use in a directing class. The challenge of a class on directing is that the showcase must highlight the concepts learned within a small amount of time. One option is to have each student direct a short piece. Or use a script like this one. It highlights "bad" directors with terrible qualities, and "good" directors who motivate and lead. It also reveals how actors are responsible for their behavior toward the director as well.
In this short play, a group of actors audition several directors for their upcoming play. Each director is worse than the one before. Ultimately, the actors decide to direct themselves!
Excerpt from the play:
CAST OF CHARACTERS
THE DIRECTORS:
MRS. SCHLOTTENMEYERHAUSER
MS. ADKINSON
MS. TIMID
MS. LIBBY
THE ACTORS:
CHARLIE
SARAH
SIMONE
EUNICE
SETTING: A theatre. 
MRS SCHLOTTENMEYERHAUSER
Excuuuuuuse me. My name is Mrs. Schlottenmeyerhauser. I'm here to direct your play, The Lion King.
CHARLIE
Actually, we've decided to do Transformers, the Musical.
SARAH
No, we're not, Charlie. We already discussed this.
EUNICE
(to MRS. SCHLOTTENMEYERHAUSER)
Actually, these are the director auditions.
SIMONE
Yeah, we have to decide if we want you to direct our play. So, have you ever directed before?
MRS. SCHLOTTENMEYERHAUSER
As a matter of fact, I have. The most splendid version of Three Blind Mice ever produced in the history of production. You should have seen it. The staging was magnificent, the blocking was ingenious, and the movement divine!
SARAH
(to CHARLIE)
Aren't those all the same thing?
CHARLIE
Tell me, can you turn into a helicopter?
MRS SCHLOTTENMEYERHAUSER
What?
CHARLIE
A helicopter. Can you turn into a helicopter? Or do you prefer a semi-truck?
MRS SCHLOTTENMEYERHAUSER
I'm not sure what that has to do-
SARAH
Cut it out Charlie. Tell us, ma'am, how would you direct the final fight scene from The Lion King?
MRS SCHLOTTENMEYERHAUSER
Well, if it were my production, the staging would be magnificent, the blocking was ingenious, and the movement divine!
SIMONE
We get it. But WHY would it be "divine"?
MRS SCHLOTTENMEYERHAUSER
Because I would have directed it!
EUNICE
(to SIMONE) Let me try.
(to MRS SCHLOTTENMEYERHAUSER)
Okay, what would you do to make it divine?
MRS SCHLOTTENMEYERHAUSER
I would stage it magnificently.
SARAH
Okay, thank you. We've heard enough. We'll call you.
CHARLIE
Next!
Why Subscribe?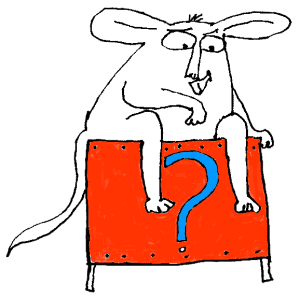 Inside Drama Notebook, you will find a huge collection of well-organized lesson plans, scripts for kids, drama activities, 50 drama games on video and more! Join today and dramatically reduce your planning time while delivering fresh, innovative drama lessons to your students! If you are new to teaching drama, this site will be a Godsend! You will immediately feel confident about teaching drama like an expert. The site guides you step-by-step and provides you with materials that you can use right away with your students.
If you have been teaching for years, Drama Notebook will inspire you with a fresh new approach and innovative ideas!
The site is packed with original, innovative lessons and activities that you will not find anywhere else—and new materials are added monthly.