27-40 characters. A professionally edited one-hour version of Shakespeare's play, 'Romeo and Juliet' that is royalty-free to Drama Notebook members! (3 credits.).
Do you want to put on a performance of Romeo and Juliet, but don't have the time or resources to produce the entire play? This abridged version of 'Romeo and Juliet' was professionally edited by a former Oregon Shakespeare Festival actor/educator. The one-hour script features original dialogue interspersed with narration. This maintains the integrity of the play while significantly shortening it-making it easier for groups to perform.
Similar versions of abridged Shakespeare can sell for $15 to $100 or more depending on royalties. On Drama Notebook, it is part of your membership and there are no royalties if there is no admission for performance.
Excerpt from the play:
DRAMATIS PERSONAE
PRINCE ESCALUS-Prince of Verona
SAMPSON-servant to the Capulet's
GREGORY-servant to the Capulet's
ABRAHAM-servant to the Montague's
BALTHASAR-servant to the Montague's
BENVOLIO-Romeo's cousin
TYBALT-Juliet's cousin
LORD CAPULET-Juliet's father
LADY CAPULET-Juliet's mother
LORD MONTAGUE-Romeo's father
LADY MONTAGUE-Romeo's mother
ROMEO-a Montague
JULIET-a Capulet
MERCUTIO-Romeo's best friend and the Prince's cousin
PARIS-a suitor to Juliet
SERVANT (PETER)-of the Capulet house
NURSE-of Juliet's
FRIAR JOHN
APOTHECARY
FIRST and SECOND WATCH(MEN)
PRINCE'S ATTENDANTS
CHORUS
Act 1
Prologue
(Enter PRINCE ESCALUS, as the CHORUS.)
PRINCE
Two households, both alike in dignity,
In fair Verona, where we lay our scene,
From ancient grudge break to new mutiny,
Where civil blood makes civil hands unclean.
From forth the fatal loins of these two foes
A pair of star-cross'd lovers take their life;
Whose misadventured piteous overthrows
Do with their death bury their parents' strife.
The fearful passage of their death-mark'd love,
And the continuance of their parents' rage,
Which, but their children's end, nought could remove,
Is now the two hours' traffic of our stage;
The which if you with patient ears attend,
What here shall miss, our toil shall strive to mend.      (Exits)
Scene 1
Verona. A public square.
(Enter SAMPSON and GREGORY, of the house of CAPULET; armed.)
SAMPSON
Gregory, I strike quickly, being moved.
GREGORY
But thou art not quickly moved to strike.
SAMPSON
A dog of the house of Montague moves me.
GREGORY
To move is to stir; and to be valiant is to stand:
therefore, if thou art moved, thou runn'st away.
SAMPSON
A dog of that house shall move me to stand.
GREGORY
The quarrel is between our masters and us their men.
SAMPSON
'Tis all one, I will show myself a tyrant.
GREGORY
Draw thy tool! here comes two of the house of the Montagues.
(Enter ABRAHAM and BALTHASAR, of the house of MONTAGUE; armed.)
SAMPSON
My weapon is out: quarrel, I will back thee.
GREGORY
I will frown as I pass by, and let them take it as they list.
SAMPSON
Nay, as they dare. I will bite my thumb at them;
which is a disgrace to them, if they bear it.
(As Abraham and Balthasar pass by, Sampson bites his thumb at them; an insulting gesture.)
ABRAHAM
Do you bite your thumb at us, sir?
SAMPSON
I do bite my thumb, sir.
ABRAHAM
Do you bite your thumb at us, sir?
SAMPSON (Aside to GREGORY)
Is the law of our side, if I say ay?
GREGORY
No.
SAMPSON
No, sir, I do not bite my thumb at you, sir, but I
bite my thumb, sir.
GREGORY
Do you quarrel, sir?
ABRAHAM
Quarrel sir! no, sir.
SAMPSON
If you do, sir, I am for you: I serve as good a man as you.
ABRAHAM
No better.
SAMPSON
Yes, better, sir!
ABRAHAM
You lie!
SAMPSON
Draw, if you be men!
(They fight, briefly. Enter BENVOLIO, of the house of MONTAGUE; armed.)
BENVOLIO
Part, fools!
Put up your swords; you know not what you do.
(Beats down their swords. Enter TYBALT, of the house of CAPULET; armed.)
TYBALT
What, art thou drawn among these heartless hinds?
Turn thee, Benvolio, look upon thy death.
BENVOLIO
I do but keep the peace: put up thy sword,
Or manage it to part these men with me.
TYBALT
What, drawn, and talk of peace! I hate the word,
As I hate all Montagues, and thee:
Have at thee, coward!
(They fight. Angry CITIZENS gather in the street, around them. General hubbub and shouting.)
(Enter CAPULET and LADY CAPULET from one side of stage, and then MONTAGUE and LADY MONTAGUE from opposite side.)
CAPULET
What noise is this? Give me my long sword!
LADY CAPULET
A crutch, a crutch! why call you for a sword?
CAPULET
My sword, I say! Old Montague is come,
And flourishes his blade in spite of me.
MONTAGUE
Thou villain Capulet,— Hold me not, let me go!
LADY MONTAGUE
Thou shalt not stir a foot to seek a foe!
(Enter PRINCE, with Attendants)
PRINCE ESCALUS
Rebellious subjects, enemies to peace,
Profaners of this neighbour-stain-ed steel,—
Throw your mistemper'd weapons to the ground,
And hear the sentence of your moved prince!
Three civil brawls, bred of an airy word,
By thee, old Capulet, and Montague,
Have thrice disturb'd the quiet of our streets;
If ever you disturb our streets again,
Your lives shall pay the forfeit of the peace.
For this time, all the rest depart away!
You Capulet; shall go along with me:
And, Montague, come you this afternoon,
To know our further pleasure in this case,
Once more, on pain of death, all men depart!
(Exeunt all but MONTAGUE, LADY MONTAGUE, and BENVOLIO)
MONTAGUE
Who set this ancient quarrel new abroach?
Speak, nephew, were you by when it began?
BENVOLIO
Here were the servants of your adversary,
And yours, close fighting ere I did approach:
I drew to part them: in the instant came
The fiery Tybalt, with his swordprepared,
While we were interchanging thrusts and blows,
Came more and more and fought on part and part —
Till the prince came, who parted either part.
LADY MONTAGUE
O, where is Romeo? saw you him to-day?
Right glad I am he was not at this fray.
MONTAGUE
Away from the light steals home my heavy son,
And private in his chamber pens himself,
Shuts up his windows, locks far daylight out
And makes himself an artificial night:
Black and portentous must this humour prove,
Unless good counsel may the cause remove.
BENVOLIO
My noble uncle, do you know the cause?
MONTAGUE
I neither know it nor can learn of him.
BENVOLIO
Have you importuned him by any means?
MONTAGUE
Both by myself and many other friends!
(Enter ROMEO)
BENVOLIO
See, where he comes: so please you, step aside;
I'll know his grievance, or be much denied.
MONTAGUE
Come, madam, let's away.
(Exeunt MONTAGUE and LADY MONTAGUE)
BENVOLIO
Good-morrow, cousin.
ROMEO
Is the day so young?
BENVOLIO
But new struck nine.
ROMEO
Ay me! sad hours seem long.
Was that my father that went hence so fast?
BENVOLIO
It was. What sadness lengthens Romeo's hours?
ROMEO
Not having that, which, having, makes them short.
BENVOLIO
In love?
ROMEO
Out—
BENVOLIO
Of love?
ROMEO
Out of her favour, where I am in love.
BENVOLIO
Alas.
ROMEO
Alas!
O brawling love! O loving hate!
Feather of lead, bright smoke, cold fire,
sick health!
This love feel I, that feel no love in this.
Dost thou not laugh?
BENVOLIO
No, coz, I rather weep.
ROMEO
Good heart, at what?
BENVOLIO
At thy good heart's oppression.
ROMEO
Why, such is love's transgression!
Love is a smoke raised with the fume of sighs;
Being purged, a fire sparkling in lovers' eyes;
Being vex'd, a sea nourish'd with lovers' tears:
What is it else?
Farewell, my coz.
BENVOLIO
Soft! I will go along;
An if you leave me so, you do me wrong.
ROMEO Tut, I have lost myself; I am not here;
This is not Romeo, he's some other where.
BENVOLIO
Tell me in sadness, who is that you love.
ROMEO
In sadness, cousin, I do love a woman.
And, in strong proof of chastity well arm'd,
From love's weak childish bow she lives unharm'd.
She hath forsworn to love, and in that vow
Do I live dead that live to tell it now.
BENVOLIO
Be ruled by me, forget to think of her.
ROMEO
O, teach me how I should forget to think.
BENVOLIO
By giving liberty unto thine eyes;
Examine other beauties.
ROMEO
Farewell: thou canst not teach me to forget.
BENVOLIO
I'll pay that doctrine, or else die in debt.
(Exeunt)
Scene 2
A street.
(Enter CAPULET, PARIS, and SERVANT)
CAPULET
But Montague is bound as well as I,
In penalty alike; and 'tis not hard, I think,
For men so old as we to keep the peace.
PARIS
Of honourable reckoning are you both;
And pity 'tis you lived at odds so long.
But now, my lord, what say you to my suit?
CAPULET
But saying o'er what I have said before:
My child is yet a stranger in the world;
Let two more summers wither in their pride,
Ere we may think her ripe to be a bride.
Why Subscribe?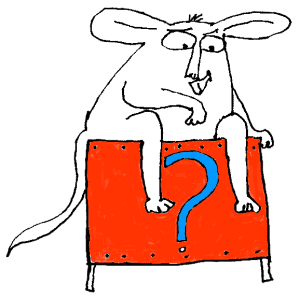 Inside Drama Notebook, you will find a huge collection of well-organized lesson plans, scripts for kids, drama activities, 50 drama games on video and more! Join today and dramatically reduce your planning time while delivering fresh, innovative drama lessons to your students! If you are new to teaching drama, this site will be a Godsend! You will immediately feel confident about teaching drama like an expert. The site guides you step-by-step and provides you with materials that you can use right away with your students.
If you have been teaching for years, Drama Notebook will inspire you with a fresh new approach and innovative ideas!
The site is packed with original, innovative lessons and activities that you will not find anywhere else—and new materials are added monthly.