12-20 characters. A professionally edited one-hour version of Shakespeare's play, 'The Tempest' that is royalty-free to Drama Notebook members! (3 credits.)
For ages 12 and up
Do you want to put on a Shakespeare production, but absolutely cannot perform the entire play? This abridged version of 'The Tempest' was professionally edited by a former Oregon Shakespeare Festival actor. The one-hour script features original dialogue interspersed with narration. This maintains the integrity of the play while significantly shortening it-making it easier for groups to perform.
Similar versions of abridged Shakespeare plays sell for $15 to $100 or more-if you can even find them! On Drama Notebook, it is part of your membership and there are no royalties if there is no admission for performance.
Additionally, students can be invited to choose a sonnet to perform either alone or with a partner between the plays presented on performance day!
Excerpt from the play:
DRAMATIS PERSONAE
NARRATOR, who also plays Master of the Ship in the final scene
PROSPERO, a powerful sorcerer, once the Duke of Milan
MIRANDA, Prospero's daughter
ARIEL, a faery spirit, servant to Prospero
ALONSO, King of Naples
FERDINAND, Alonso's son
ANTONIO, Prospero's evil brother, who stole the dukedom from him
SEBASTIAN, Alonso's treacherous brother
GONZALO, Alonso's noble advisor
CALIBAN, an islander, servant to Prospero
TRINCULO, Alonso's court jester
STEPHANO, Alonso's steward
ENSEMBLE of island spirits (optional)
Act I
  Scene 1
An island.
                 (Thunder and lightning. Enter NARRATOR Stands center stage.)
NARRATOR
Welcome to the island. This fantastical story begins when Alonso —
(Enter ALONSO Stands at one corner of the stage.)
— the King of Naples, and his royal companions —
(Enter ANTONIO, SEBASTIAN, GONZALO, and FERDINAND — each stands at a different corner of the stage, except Ferdinand, who stands next to ALONSO)
— are hit by a vicious storm, while at sea. This sea-storm rips their ship to pieces and sweeps them onto a seemingly deserted island in the middle of the ocean. What they don't know yet is that the storm has been created by a powerful sorcerer, named Prospero. His daughter, Miranda, sees the whole thing occur and begs her father to make the tempest stop…
(Exeunt.)
(Enter MIRANDA and PROSPERO, who is finishing up his spell.)
MIRANDA
If by your art, my dearest father, you have
Put the wild waters in this roar, allay them!
O, I have suffered
With those that I saw suffer: a brave vessel,
Who had, no doubt, some noble creature in her,
Dash'd all to pieces!
PROSPERO
Be collected.
No more amazement; tell your piteous heart
There's no harm done.
MIRANDA
O, woe the day!
PROSPERO
No harm.
I have done nothing but in care of thee,
Of thee, my dear one, thee, my daughter, who
Art ignorant of what thou art, not knowing
Of whence I am.
MIRANDA
More to know
Did never meddle with my thoughts.
PROSPERO
'Tis time
I should inform thee farther.
(Lays down his magic staff and/or robe.)
Wipe thou thine eyes; have comfort.
(Enter NARRATOR As he speaks, PROSPERO and MIRANDA mime what is being said, as if PROSPERO is the one telling the story instead of the Narrator.)
NARRATOR
Prospero unfolds to his daughter that once upon a time…
PROSPERO
Twelve years ago, to be exact.
NARRATOR
…he had been the powerful Duke of Milan.
But he had grown more interested in studying his magic books
than governing — so his brother, Antonio…
(Enter ANTONIO; stands in the same corner as before.)
…with help from Alonso…
(Enter ALONSO; stands in the same corner as before.)
…the king of Naples, concocted a plan to overthrow
Prospero and steal the dukedom for himself:
(ANTONIO and ALONSO begin to walk in a circle around Prospero and MIRANDA)
In the middle of the night, they were taken from their
home by soldiers hired by Antonio and Alonso, and were
forced out to see in a small, rotting boat.
Luckily, the boat brought them to this island.
(ANTONIO and ALONSO return to their corners.)
But had it not been for the food and water given to them
by the kind, old Gonzalo…
(Enter GONZALO; stands in the same corner as before.)
…they would not have survived.
Gonzalo even snuck Prospero his most prized books.
These last dozen years, Prospero has been practicing
his magic powers and waiting for his chance to get back at
those who cast him and Miranda away. That day has finally come.
But he assures her that although the storm destroyed their ship,
it was designed to keep all the people on-board completely unharmed.
Before Miranda can ask anymore questions,
Prospero casts a sleeping spell on her…
(MIRANDA falls asleep. Exit ANTONIO, ALONSO, and GONZALO.)
Ands calls forth his supernatural helper.
(Exit NARRATOR.)
PROSPERO
I am ready now. Approach, my Ariel!
(Enter ARIEL, lots of energy.)
ARIEL
All hail, great master! I come to answer
thy best pleasure; be't to fly,
To swim, to dive into the fire, to ride
On the curl'd clouds!
PROSPERO
Hast thou, spirit,
Perform'd to point the tempest that I bade thee?
ARIEL
To every article!
I boarded the king's ship: now on the beak,
Now in the waist, the deck, in every cabin,
I flamed amazement; the fire and cracks
Of sulphurous roaring the most mighty Neptune
Seem to besiege and make his bold waves tremble!
PROSPERO
Why that's my brave spirit!
But are they, Ariel, safe?
ARIEL
Not a hair perish'd;
On their sustaining garments not a blemish,
But fresher than before: and, as thou badest me,
In troops I have dispersed them 'bout the isle.
The king's son have I landed by himself;;
PROSPERO
And the king's ship?
And all the rest o' the fleet?
ARIEL
Safely in harbour
Is the king's ship; in a deep nook, she's hid.
The mariners all under hatches stowed;
Who, with a charm join'd to their suffer'd labour,
I have left asleep.
PROSPERO
Ariel, thy charge
Exactly is perform'd! but there's more work.
ARIEL  (Perturbed.)
Is there more toil? Since thou dost give me pains,
Let me remember thee what thou hast promised,
Which is not yet perform'd me: my liberty.
PROSPERO
Before the time be out? No!
ARIEL
I prithee,
Remember I have done thee worthy service;
Told thee no lies, made thee no mistakings, served
Without or grudge or grumblings: thou didst promise
To bate me a full year.
PROSPERO
Dost thou forget
From what a torment I did free thee?
ARIEL
No, sir.
PROSPERO
Thou dost! Hast thou forgot
The foul witch Sycorax, who with age and envy
Was grown into a hoop? hast thou forgot her?
ARIEL
No, sir.
PROSPERO
Thou hast!
This blue-eyed hag was hither brought with child
And here was left by sailors. Thou, my spirit,
As thou report'st thyself, wast then her servant;
And, she did confine thee,
In her most potent rage,
Into a cloven pine; within which rift
Imprison'd thou didst painfully remain
A dozen years — within which space she died
And left thee there!
Thou best know'st
What torment I did find thee in; thy groans
Did make wolves howl. It was mineart,
When I arrived and heard thee, that made gape
The pine and let thee out.
ARIEL
I thank thee, master.
PROSPERO
If thou more murmur'st, I will rend an oak
And peg thee in his knotty entrails till
Thou hast howl'd away twelve winters.
ARIEL
Pardon, master;
I will be correspondent to command
And do my spiriting gently.
PROSPERO
Do so… and after two days
I will discharge thee.
ARIEL
That's my noble master!
What shall I do? say what; what shall I do?
PROSPERO
Go make thyself like a nymph o' the sea,
invisible to every eyeball else. Go take this shape
And hither come in't: go!
(Exit ARIEL, speedily.)
(To Miranda.)
Awake, dear heart, awake! thou hast slept well; Awake!
MIRANDA  (Awaking.)
The strangeness of your story put heaviness in me.
PROSPERO
Shake it off. Come on;
We'll visit Caliban my slave, who never
Yields us kind answer.
MIRANDA
'Tis a villain, sir,
I do not love to look on.
PROSPERO
But, as 'tis,
We cannot miss him: he does make our fire,
Fetch in our wood and serves in offices
That profit us. Come one.
(Exeunt.)
   Scene 2
Caliban's cell.
        (Enter NARRATOR.)
NARRATOR
Remember the evil witch that Prospero was talking about; the one who locked Ariel inside a tree? Well, her son, Caliban, is now Prospero's slave. He was Miranda's only friend growing up, but one day, he got violent with her, and now he is kept in a dark cell and made to do strenuous jobs as punishment. Because he was an inhabitant of this island before Prospero and Miranda arrived, he feels that the island should be his, and often quarrels with Prospero about it.    (Exit NARRATOR.)
(Enter PROSPERO and MIRANDA.)
PROSPERO
Caliban! Come forth, I say!
There's other business for thee:
Come, thou tortoise! when?
(Enter CALIBAN)
CALIBAN
I must eat my dinner!
This island's mine, by Sycorax my mother,
Which thou takest from me — and here you sty me
In this hard rock, whiles you do keep from me
The rest o' the island!
PROSPERO
Thou most lying slave,
I have used thee (filth as thou art) with human care, and lodged thee
In mine own cell, till thou didst seek to violate
The honourof my child.
MIRANDA
Abhorred slave,
I pitied thee,
Took pains to make thee speak, taught thee each hour
One thing or other–
CALIBAN
You taught me language; and my profit on't
Is, I know how to curse. The red plague rid you
For learning me your language!
PROSPERO
Hence!
Fetch us in fuel; and be quick.
If thou neglect'st or dost unwillingly
What I command, I'll fill all thy bones with aches.
CALIBAN
No, pray thee!
(Aside)
I must obey: his art is of such power.
PROSPERO
Hence!
(Exit CALIBAN, grumbling.)
(Re-enter ARIEL, as an invisible sea-nymph, humming a lovely tune — luring FERDINAND onstage. Prospero and Miranda hide.)
FERDINAND
Where should this music be? i' the air or the earth?  (Hum stops.)
It sounds no more: and sure, it waits upon
Some god o' the island. Sitting on a bank,
Weeping again the king my father's wreck,
This music crept by me upon the waters
With its sweet air: thence I have follow'd it,
Or it hath drawn me rather. But 'tis gone.  (Hum resumes.)
No, it begins again!
The ditty does remember my drown'd father…;
MIRANDA  (Whispering.)
What is't? a spirit?
PROSPERO  (Whispering.)
No, child; it eats and sleeps and hath such senses
As we have.
MIRANDA
I might call him
A thing divine, for nothing natural
I ever saw so noble.
(She runs out into the open, to meet FERDINAND.)
Why Subscribe?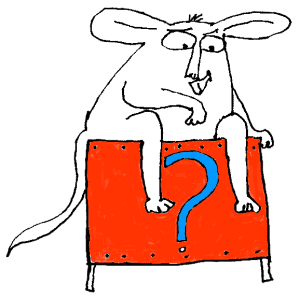 Inside Drama Notebook, you will find a huge collection of well-organized lesson plans, scripts for kids, drama activities, 50 drama games on video and more! Join today and dramatically reduce your planning time while delivering fresh, innovative drama lessons to your students! If you are new to teaching drama, this site will be a Godsend! You will immediately feel confident about teaching drama like an expert. The site guides you step-by-step and provides you with materials that you can use right away with your students.
If you have been teaching for years, Drama Notebook will inspire you with a fresh new approach and innovative ideas!
The site is packed with original, innovative lessons and activities that you will not find anywhere else—and new materials are added monthly.