13-30 characters. Approximately 6 minutes long. Best suited for ages 10 and up. Includes study guide, extension activities and production notes. (3 credits.)
A princess is cursed by a witch and falls asleep for a hundred years.
This five-page script stays true to the original Grimm's Fairy Tale. The original story was called 'Briar Rose.'
It is perfect to perform as part of a festival of Grimm's Fairy Tales, or to introduce actors to the concept of using scripts and memorizing lines.
Excerpt from the play:
Characters
Narrator One
arrator Two
King
Queen
Magic Fish
Royal Court
Thirteenth Fairy/Old Spinning Lady
Twelfth Fairy
Briar Rose
Prince
Old Man
Narrator One: Once upon a time, in a country a great way off, where in those days, there were fairies, lived a king and a queen.
(King and Queen enter and move to center stage.)
King: Good wife, we have plenty of good things to eat and drink, and a coach to ride in every day, but I would give the all of our kingdom if we could only have a child.
Queen: I wish the same, dear husband.
(The king exits, and the magic fish enters and lies down onstage.)
Narrator Two: One day as the queen was walking by the side of a river, she saw a poor little fish that had thrown itself out of the water, and lay gasping, nearly dead on the bank.
Queen: Poor fish, I shall put you back in the river.
Narrator One: And she did. But before the fish swam away, it lifted its head out of the water.
Magic Fish: I know what your wish is, and it shall be fulfilled. In return for your kindness to me, within one year, you shall have a daughter.
(The fish swims away.)
Narrator Two: What the little fish had foretold, soon came to pass and the queen had a little girl.
(The king enters, holding a baby, and walks up to the queen.)
King: Oh, my daughter brings me so much joy. We shall have a feast, make merry, and show the child to all the land.
Queen: I will have the fairies come. They might be kind and good to our daughter.
(The entire court enters and pantomimes a great feast.)
Narrator One: And so there was a great feast.
Why Subscribe?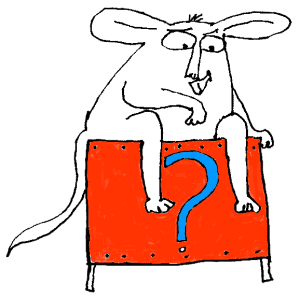 Inside Drama Notebook, you will find a huge collection of well-organized lesson plans, scripts for kids, drama activities, 50 drama games on video and more! Join today and dramatically reduce your planning time while delivering fresh, innovative drama lessons to your students! If you are new to teaching drama, this site will be a Godsend! You will immediately feel confident about teaching drama like an expert. The site guides you step-by-step and provides you with materials that you can use right away with your students.
If you have been teaching for years, Drama Notebook will inspire you with a fresh new approach and innovative ideas!
The site is packed with original, innovative lessons and activities that you will not find anywhere else—and new materials are added monthly.