5+ characters. 5 pages in length. Approximately 5 minutes running time. A folktale for young children written by Sashi Mendis.
The Banyan Tree and the Little Grass is a delightful folktale for young performers that teaches about the dangers of being full of pride. The Little Grass fears the Banyan Tree who often boasts about being the greatest and coolest. When a great and terrible storm hits, the Little Grass is frightened but the Banyan tree laughs and says unkind things. When lightning strikes, however, the tree learns a valuable and tragic lesson. The play incorporates music, movement and dance.
Sashi Mendis received her Law degree at the University of Colombo where she was president and an active member of the University Dramatic Society. She became an Associate of Trinity College London in Performance (ATCL) and was awarded a Bronze Medal for Acting from The London Academy of Music and Dramatic Art (LAMDA). She has been a teacher of drama for the past twenty years; founding the "Sashi Mendis Studio of Drama and Speech". She has directed many plays including Por Libertad, Midnight Train, Blood Wedding, and Rhinoceros. Her original works include Paradise Land and Drama Quintet.
Excerpt from the play:
CHARACTERS
Story Teller 1
Story Teller 2
Banyan tree
Grass
Rain
Sun
All
STORY TELLER 1
Hey there people. How are you today? I'd like to ask you…do you know the story of the Banyan tree and the Little Grass?
STORY TELLER 2
If you don't, no problem, because all of us here are going to act it for you. Isn't that right kids?
ALL
(Doing a thumbs up)
Yeah! That's right.
STORY TELLER 2
This story will make you think, think, think…
(Walking around and pointing to the head)
STORY TELLER 1
It will teach you not to be proud.
(Coming forward)
(To all the kids)
Hey kids, tell me, are we proud?
ALL
(Doing a thumbs down)
No way!
STORY TELLER 2
Sooooo. On with our little drama.
ALL
(Jumping around)
Yeah.
STORY TELLER 1
Okay. So, this is the almighty, eeeeeenourmous Banyan Tree.
BANYAN TREE
Yea! That's me. I am the Banyan tree. I am very tall. I am enormous. My branches spread out soooooo wide. I am such a cool tree. Truly awesome. I am the greatest tree that ever lived.
(The following poem to be recited rhythmically with clapping and appropriate movement)
BANYAN TREE
I am the Banyan Tree
ALL
Yeah
BANYAN TREE
The greatest tree that lived.
ALL
Yeah
BANYAN TREE
I'm so large and I'm so wide,
I'm the coolest tree.
ALL
Yeah
STORY TELLER 1
Can you see? The Banyan tree is very proud.
BANYAN TREE
I like it. I like it. I luuuuv it. I like being proud.
ALL
Oh! Okay!
(Sounding exasperated)
STORY TELLER 2
Now, this is the little grass.
GRASS
(One or more children can act as the grass)
Hi there. We are the grass. We are green, small and beautiful. We are kinda cute. We make the garden look lovely.
Why Subscribe?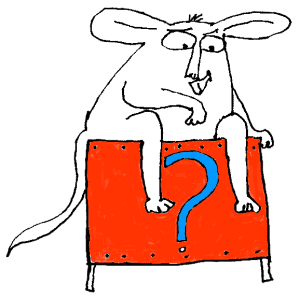 Inside Drama Notebook, you will find a huge collection of well-organized lesson plans, scripts for kids, drama activities, 50 drama games on video and more! Join today and dramatically reduce your planning time while delivering fresh, innovative drama lessons to your students! If you are new to teaching drama, this site will be a Godsend! You will immediately feel confident about teaching drama like an expert. The site guides you step-by-step and provides you with materials that you can use right away with your students.
If you have been teaching for years, Drama Notebook will inspire you with a fresh new approach and innovative ideas!
The site is packed with original, innovative lessons and activities that you will not find anywhere else—and new materials are added monthly.