7 characters. 3M, 2F, 2 Either; 18 pages in length. Approximately 15-20 minutes running time. A hilarious, fractured, fairy tale for children and teens written by Greg Lam. *This play does have a kiss at the end, and the mention of same-sex marriage.

The Dowry of Princess Talia is a one-act comedy about a sweet but hapless suitor who must earn a dowry in order to be granted the hand of the feisty and intelligent Princess Talia. In order to earn the dowry, he must complete several daunting tasks. He has no chance of achieving them, until, unbeknownst to him, the clever princess gives him a helping hand. The story is a fractured fairy tale featuring gentle giants, woebegone witches, and dragons who'd rather play than spit fire. This sly and irreverent play for children of all ages takes old tales and turns them topsy-turvy!
Greg Lam is a playwright, screenwriter, and board game designer who lives in the Greater Boston area. He is the co-founder of the Asian-American Playwright Collective. His full-length play REPOSSESSED will receive its world premiere at Theatre Conspiracy in Fort Myers, FL in August 2018 after readings in Boston, Seattle, and Connecticut. Greg was a member of the 2016 Company One PlayLab for the development of Boston area playwrights. His works have been produced by Company One, Fresh Ink Theatre, Pork Filled Productions, The Depot, The Boston Theatre Marathon, The Pulp Stage, Ixion Theatre Ensemble, Eagle and Beaver Ensemble, The Best of All Possible Podcast, Aching Dogs Theatre Company, Shadow Boxing Theatre, and others. He is the creator of the podcast, Boston Podcast Players, (bostonpodcastplayers.com) which presents excerpted readings of new full length plays by and interviews with Boston playwrights.You can see works of his that have been filmed including the webseries he created at https://www.youtube.com/playlist?list=PLBF0B7AEDB0C7CCF3. You can find out more about everything else he does at his site, www.pair-of-dice.com.
Excerpt from the play:
CAST OF CHARACTERS
NARRATOR
KING
DALTON
TALIA
WITCH
GIANT
NOTE:This play is meant to be performed by three actors and a Narrator. One actor portrays Dalton the Dim, one portrays Princess Talia. The other roles are played by the third actor.
At Rise: An old man sits on a throne and reads a newspaper. He is King Wendall the Wise.
NARRATOR
Once upon a time, in a land far, far away…
KING
It's not that far away…. OK… Worcester.
NARRATOR
…lived a wise king named King Wendall the Wise-
KING
That's me!
NARRATOR
-and his doting daughter, Princess Talia-
(Princess Talia enters, carrying a drink for her father.)
TALIA
-Princess Talia the Talented. You should see my Etsy page.
NARRATOR
One day, a suitor presented himself to the king.
(Dalton enters, puffs his chest out.)
NARRATOR
Prince Dalton the Dim.
DALTON
HEY! Uh… That's not actually what they call me. It's-
NARRATOR
When presented to the King, the prince spoke thusly.
(DALTON comes before the king, a picture of confidence. He sets up as if to speak. Then he pulls out a scroll and begins to read from it.)
NARRATOR
Correction: The prince unrolled a scroll and spoke thusly…
(Dalton reads, all in one breath.)
DALTON
Oh good King Wendall the Wise. I, Prince Dalton, hearing of a creature of great beauty and wit, travelled all the way to Whir…chest… er? to hereby ask for your daughter, Talia's hand in marriage. Make sure you're kneeling when you say all this. Love, Mom.
(Dalton takes a moment.)
DALTON
Oh, right! I wasn't supposed to read that. (pause) Oh, right! I was supposed to do that!
(Dalton sheepishly kneels in front of the king. Talia smiles and hides a giggle.)
KING
Well, good sir Dalton. I- You can stand now, by the way.
DALTON
Oh. Sorry.
(Dalton stands.)
KING
No, I liked you better kneeling. Go on. Kneel.
DALTON
Uh- Okay.
(Dalton kneels, confused.)
KING
As I was saying, a great many men have come before me to ask for my daughter's hand in marriage. And since we live in one of the blue states, a couple of women as well. But to marry my daughter, she must agree to the match. But to even ask her the question, you must pay to me a dowry. A dowry of one… hundred… Bitcoins.
DALTON
Bitcoins!?
KING
Yeah, Bitcoins. I'm not feeling super enthusiastic about ye olde economy at the moment, if you catch my drift. Now bring me the dowry and then we'll talk.
DALTON
Sire, I solemnly swear I will use all of my wits and my skill, and I will return with the dowry! Good day.
NARRATOR
With that, Dalton charged off.
(Dalton charges off stage. Pause.)
KING
Isn't that the broom closet?
NARRATOR
And came back ten seconds later.
(He then reenters sheepishly and exits from the way he came in originally.)
DALTON
Sorry, forgot how to get out. This place is so big and- (Pause)  I'll… you know what? I'll just… figure it out.
(Dalton exits off stage the other way. Talia looks after him.)
TALIA
Well, that's not the brightest suitor I've ever seen. But he is pleasing to the eye.
KING
Forget about him. A half-wit like that will never earn that dowry.
TALIA
But father, I have to leave the castle at some point. Perhaps I can go on a quest of my own! I've always wanted to travel to far off lands and have adventures.
Why Subscribe?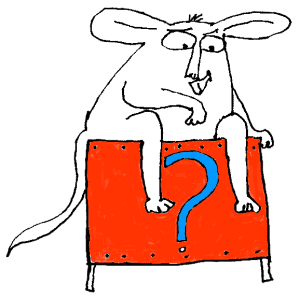 Inside Drama Notebook, you will find a huge collection of well-organized lesson plans, scripts for kids, drama activities, 50 drama games on video and more! Join today and dramatically reduce your planning time while delivering fresh, innovative drama lessons to your students! If you are new to teaching drama, this site will be a Godsend! You will immediately feel confident about teaching drama like an expert. The site guides you step-by-step and provides you with materials that you can use right away with your students.
If you have been teaching for years, Drama Notebook will inspire you with a fresh new approach and innovative ideas!
The site is packed with original, innovative lessons and activities that you will not find anywhere else—and new materials are added monthly.