35-40 minutes long. Parts for 15+ characters (flexible cast). Best suited for ages 13-16.
This play is a contemporary comedy written for performers aged 13 to 16, depending on ability and maturity of the cast. It will play well to audiences of peers, as well as parents/teachers. 
Thematically it addresses popularity, friendship and loyalty, and self-confidence.
Synopsis
Catarina Brown has a very rich fantasy life, and if often caught daydreaming by her friends and her parents. She is in love with the most popular boy in school, Chad Splarht, and is ignorant of the crush that her best friend, James, has on her.
Catarina's other close friend is her cousin, Bronte, who is the same age. Bronte hangs out with the cool girls and would love for Catarina to join their group.
Catarina cannot believe her luck when Chad finds her at parent/teacher night to tell her that they have been assigned to perform the balcony scene from Romeo and Juliet. Her parents seem determined to embarrass her, but she is secretly excited about the plans to rehearse and perform a scene that requires Chad to kiss her. Bronte and her girlfriends ambush Catarina in an attempt to give her a makeover, so that she will be worthy of Chad Splarht.
Meanwhile, James befriends the 'new kid', Salman, who has just immigrated to the area from overseas. Salman has an idea about how James can win Catarina's heart, but the plan backfires. James writes a poem to Catarina, but through a misunderstanding, she thinks it is from Chad.
In a humiliating scene, Catarina thanks Chad for the poem in front of everyone. He dismisses the possibility rudely, and Catarina is mortified. James, upset that Catarina thought the poem was from Chad, leaves. Salman then reveals to Catarina that it was James who wrote the poem. Catarina doesn't know what to do.  James is her best friend and she has never thought of him romantically, but she knows she must talk to him. She finds him at his usual hiding place and they talk about what happened. She asks him if he wants to try dating and the play ends with two friends smiling, wondering how things will work out between them.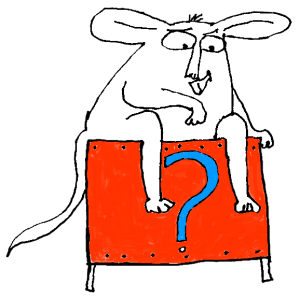 Inside Drama Notebook, you will find a huge collection of well-organized lesson plans, scripts for kids, drama activities, 50 drama games on video and more! Join today and dramatically reduce your planning time while delivering fresh, innovative drama lessons to your students!
If you are new to teaching drama, this site will be a Godsend!
You will immediately feel confident about teaching drama like an expert. The site guides you step-by-step and provides you with materials that you can use right away with your students.
If you have been teaching for years, Drama Notebook will inspire you with a fresh new approach and innovative ideas!
The site is packed with original, innovative lessons and activities that you will not find anywhere else—and new materials are added monthly.