22+ characters. 5F, 16M, 1+ Either; 22 pages long. Approximately 20-25 minutes running time. A comic re-telling of 'A Christmas Carol,' written by Quinn Baldwin and Kyle Frederick.
Three Ghosts and a Jock is a hilarious story of a teen with no Christmas spirit – that is, until he is visited by one or three! Ethan is a cocky basketball player who bullies others and doesn't do his own homework. He'll get taught a lesson in humility and leadership when the ghosts of teachers' past, present, and future come to visit! This twist on a Christmas Carol for teens will put everyone in a festive mood!
Quinn Baldwin has been a middle school English teacher and librarian for over 16 years. He is currently a middle school library media specialist. He lives in Oklahoma with his wife and two children. He has written several books including The Accidental Superheroes, Crossover, The Confessions of Justin Malone, and (Alleged) Teen Bank Robber which have captivated hundreds of pre-teens and teenagers alike and won the Page Turner Award on the Page 99 Project.
Kyle Frederick has taught middle school gifted education and language arts for five years and is the author of the young adult fantasy novel, Cleansing.  He lives in Oklahoma with his wife and son.
Excerpt from the play:
CAST OF CHARACTERS
Ethan Scott: 7th grade cocky sports legend
Bob Ratchet: 6th grade water boy
Jill Ratchet: twin sister to Bob
Little Leroy Ratchet: 6 year-old with cancer
Fred: friend and teammate of Ethan's
DJ: friend and teammate of Ethan's
Margaret: Ethan's crush
Mr. Fezzy: Ethan's little league coach
Jay Marley: Ethan's older friend
Mr. Murner: Principal
Mrs. Victoria: Ethan's teacher
Mrs. Past: Ghost of teacher past
Mr. Present/Police Officer: Ghost of teacher present
Mrs. Future: Ghost of teacher future
1st grade Ethan Scott:
4th grade Ethan Scott:
12th grade Ethan Scott:
4th grade Margaret:
1st grade Fred:
1st grade DJ:
4th grade Fred:
4th grade DJ:
Plus EXTRAS as Students and Crowd
Scene 1
CURTAIN OPENS on a locker room. ETHAN, DJ & FRED ENTER with basketballs in hand.
FRED
Ethan, you almost had that last shot.
ETHAN
I was fouled, Fred. You not see that? Those referees were terrible!
DJ
(Quietly) It wasn't just them that were terrible.
ETHAN
What was that, DJ?! You got something to say?
DJ
Nothing. Nope.
FRED
Maybe if you passed the ball more—
ETHAN
(Cuts FRED off) I was breaking number 4's ankles all game. So now it's my fault we lost?
FRED
(Pauses, obviously thinking this very thought) Well…
ETHAN
It's hard for a super star like me to work with a team like ours.
DJ
You coming to our study session tonight?
ETHAN
(Laughs) Study? You're kidding me, right?
FRED
If you change your mind…
(EXITS with DJ, shaking their heads)
ETHAN
Don't hold your breath, pal.
BOB
(ENTERS carrying water bottles) Merry Christmas!
ETHAN
It's about time, Bob Ratchet! (Grabs water bottle) Wait, this is empty.
BOB
Actually, as team manager, I'm done when the game is over. I was going to go home and see my little brother.
ETHAN
(Makes his voice high and sing-songy)  I was going to see my little brother. (Stern)  You're not leaving until you clean this locker room.
BOB
But, Ethan—Mr. Scott, sir. It's Christmas Eve. Odd that we had a basketball game, but since this is a Christmas Carol adaptation and not the original, I don't ask questions.
ETHAN
Christmas? Bah hamburger! (Knocks water bottles on the floor) Get busy, Bob Ratchet. (EXITS)
BOB
(Dejected)  Yes, sir. (Picks up water bottles and EXITS)
MRS. MURNER
(ENTERS with MRS. VICTORIA)
As principal of this school, I cannot allow Ethan Scott to play any more games until he gets his grades up and stops getting in trouble.
MRS. VICTORIA
I understand, Mrs. Murner. It's just so sad.
MRS. MURNER
Mrs. Victoria, there's nothing sad about pantsing other students at recess and failing grades.
MRS. VICTORIA
(Points to paper) Not that. I've been a teacher and coach for a long time and I've never seen a student with so many gifts on and off the court.
MRS. MURNER
He's throwing all those gifts away with his selfish behavior. He's got to change soon before it's too late.
MRS. VICTORIA
I know. If only someone could show him the error of his ways…
MRS. MURNER
I'm afraid he won't listen to anyone but his own ego.
MRS. VICTORIA
Someone he respects perhaps. (Pause)  That's dead. (Pause)  And returns as a ghost. (Pause)
Wearing chains.
MRS. MURNER
What does bling have to with it?
MRS. VICTORIA
Not those kind of chains.
MRS. MURNER
I could dress up as a ghost. (Smacks fist into hand)  Scare that little—
MRS. VICTORIA
(Restrains her) Easy, easy. Let's get you a nice, calming cup of egg nog.
Why Subscribe?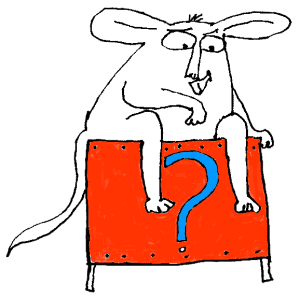 Inside Drama Notebook, you will find a huge collection of well-organized lesson plans, scripts for kids, drama activities, 50 drama games on video and more! Join today and dramatically reduce your planning time while delivering fresh, innovative drama lessons to your students! If you are new to teaching drama, this site will be a Godsend! You will immediately feel confident about teaching drama like an expert. The site guides you step-by-step and provides you with materials that you can use right away with your students.
If you have been teaching for years, Drama Notebook will inspire you with a fresh new approach and innovative ideas!
The site is packed with original, innovative lessons and activities that you will not find anywhere else—and new materials are added monthly.