13-17 characters. 14 pages, approximately 18-20 minutes running time. Original story about fairies who play pranks on humans. For ages 12 and up.
In this original play, a group of bored fairies play tricks on humans, resulting in tension between the two groups. Ultimately, the groups come together and learn to co-exist. The moral of the story is that war is destructive and doesn't lead to any good. It also touches on how small things can easily escalate to a "war" when neither party is willing to back down from the path taken. The play offers an opportunity for students to discuss how to solve conflicts in constructive, non-aggressive ways. The play calls for a simple singing and dancing number at the end, which should be easy for any drama group to put together.
Excerpt from the play:
CHARACTERS:
Humans:
Ruben: young hero
Elsa: Ruben's sister
Old woman from the village
Old man from the village
Fairies:
Marsh Fern: male fairy and troublemaker
Blue Moss: female fairy
Silver Moss: female fairy
Wood Fern: male fairy and Marsh Fern's friend
King Blue Weed
Queen Blue Bells
Princess Water Lily
Prince Carline Thistle
Spear Thistle: male fairy
Possibly 3?4 more fairies
ACT I
Scene 1
In the deep woods where no humans ever come. In the Birch Clearing between birches, alder trees and other leaf trees, a few fairies are playing. Some play on flutes and other simple wood instruments. Others are dancing.
MARSH FERN:
(Stops playing.)
I'm tired of playing. Is there nothing else to do?
BLUE MOSS:
We can dance.
MARSH FERN:
No, I don't want to dance either.
SILVER MOSS:
But what do you want to do? We always play and dance.
BLUE MOSS:
Unless we help the animals escape the traps the villagers put out.
MARSH FERN:
Exactly! We always do the same things. We dance for a while, play games, and look after the animals. Are you never bored with it?
BLUE MOSS & SILVER MOSS:
(Simultaneously.) No.
MARSH FERN:
(With force.) Well I want to do something different.
Voices are heard from the woods (off stage). The other fairies run away to hide (run off stage) but MARSH FERN, BLUE MOSS, SILVER MOSS and WOOD FERN linger.
WOOD FERN:
Marsh Fern, people are coming. We must hide.
MARSH FERN:
Why? Why must we hide? This is our clearing. It's our woods.
WOOD FERN:
Come! It's best that we follow the others.
BLUE MOSS:
Yes, Marsh Fern. Hurry up.
MARSH FERN:
I have a better idea. Let's hide here in the clearing and spy on the humans.
WOOD FERN:
Ok, but hide yourself well. Be careful.
The four fairies hide behind rocks and trees while RUBEN and ELSA enter the clearing. RUBEN is carrying a picnic basket which he places in the middle of the clearing. ELSA is carrying another basket.
RUBEN:
What a beautiful spot! This will be perfect for our picnic; don't you think so Elsa?
ELSA:
(Placing a blanket on the ground and starting to unpack the picnic.) Yes, it's certainly time for lunch. I don't think we've ever walked this far into the woods before.
RUBEN:
This is the most beautiful place I've ever seen. Look at the trees. How green they are.
ELSA:
I thought you were going to walk until your legs gave way. But, yes, it's very beautiful here.
The fairies are starting to peak out from their hiding places. MARSH FERN dares to get closer to RUBEN and ELSA, and at first SILVER MOSS follows him.
MARSH FERN:
(Whispering.) Come, let's play with the humans.
Why Subscribe?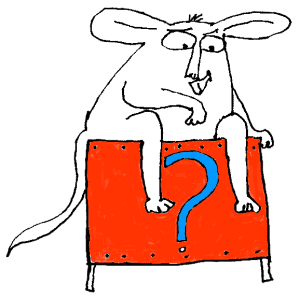 Inside Drama Notebook, you will find a huge collection of well-organized lesson plans, scripts for kids, drama activities, 50 drama games on video and more! Join today and dramatically reduce your planning time while delivering fresh, innovative drama lessons to your students! If you are new to teaching drama, this site will be a Godsend! You will immediately feel confident about teaching drama like an expert. The site guides you step-by-step and provides you with materials that you can use right away with your students.
If you have been teaching for years, Drama Notebook will inspire you with a fresh new approach and innovative ideas!
The site is packed with original, innovative lessons and activities that you will not find anywhere else—and new materials are added monthly.