20-30 characters. A professionally edited one-hour version of Shakespeare's play, 'Hamlet' that is royalty-free to Drama Notebook members! (3 credits.)
For ages 12 and up
Do you want to put on a Shakespeare production, but absolutely cannot perform the entire play? This abridged version of 'Hamlet' was professionally edited the author of Drama Notebook.
Similar versions of abridged Shakespeare plays sell for $15 to $100 or more (depending on performance royalties)! On Drama Notebook, it is part of your membership and there are no royalties if there is no admission for performance.
Excerpt from the play:
DRAMATIS PERSONAE
Claudius, King of Denmark.
Hamlet, Son to the former, and Nephew to the present King.
Polonius, Lord Chamberlain.
Horatio, Friend to Hamlet.
Laertes, Son to Polonius.
Rosencrantz, Courtier.
Guildenstern, Courtier.
Osric, Courtier.
A Gentleman, Courtier.
A Priest.
Marcellus, Officer.
Bernardo, Officer.
Francisco, a Soldier
Ghost of Hamlet's Father.
Gertrude, Queen of Denmark, and Mother of Hamlet.
Ophelia, Daughter to Polonius.
Lords, Ladies, Officers, Soldiers, Danes, Messengers, and other
Attendants.
Act One
Scene One
Elsinore. A platform before the Castle.
(Francisco at his post. Enter Bernardo.)
BERNARDO
Who's there?
FRANCISCO
Nay, answer me: stand, and unfold yourself.
BERNARDO
Long live the king!
FRANCISCO
Bernardo?
BERNARDO
Have you had quiet guard?
FRANCISCO
Not a mouse stirring.
BERNARDO
If you meet Horatio and Marcellus,
The rivals of my watch, bid them make haste.
FRANCISCO
I think I hear them.—Stand, ho! Who's there?
(Enter Horatio and Marcellus.)
HORATIO
Friends to this ground.
MARCELLUS
And liegemen to the Dane.
BERNARDO
Welcome, Horatio:—Welcome, good Marcellus.
MARCELLUS
Has this thing appear'd again to-night?
BERNARDO
I have seen nothing.
MARCELLUS
Horatio says 'tis but our fantasy,
And will not let belief take hold of him.
Therefore I have entreated him along
With us to watch the minutes of this night;
That, if again this apparition come
He may approve our eyes and speak to it.
HORATIO
Tush, tush, 'twill not appear.
BERNARDO
Sit down awhile.
MARCELLUS
Peace, break thee off; look where it comes again!
(Enter Ghost, armed.)
BERNARDO
In the same figure, like the king that's dead.
MARCELLUS
Thou art a scholar; speak to it, Horatio.
HORATIO
What art thou, that usurp'st this time of night,
Together with that fair and warlike form
In which the majesty of buried Denmark
Did sometimes march? By heaven I charge thee, speak!
MARCELLUS
It is offended.
BERNARDO
See, it stalks away!
HORATIO:
Stay! speak, speak! I charge thee speak!
(Exit GHOST.)
MARCELLUS
'Tis gone, and will not answer.
BERNARDO
How now, Horatio! You tremble and look pale:
Is not this something more than fantasy?
MARCELLUS
Is it not like the King?
HORATIO
As thou art to thyself:
'Tis strange.
MARCELLUS
Thus twice before, and jump at this dead hour,
With martial stalk hath he gone by our watch.
HORATIO
In what particular thought to work I know not;
But, in the gross and scope of my opinion,
This bodes some strange eruption to our state.
Scene Two
Elsinore. A room of state in the Castle.
(Enter the KING, QUEEN, HAMLET, POLONIUS, LAERTES, LORDS, and ATTENDANT.)
KING
Though yet of Hamlet our dear brother's death
The memory be green, and that it us befitted
To bear our hearts in grief, and our whole kingdom
To be contracted in one brow of woe;
Yet so far hath discretion fought with nature
That we with wisest sorrow think on him,
Together with remembrance of ourselves.
Therefore our sometime sister, now our queen,
Th' imperial jointress to this warlike state,
Have we, as 'twere with a defeated joy,—
With an auspicious and one dropping eye,
With mirth in funeral, and with dirge in marriage,
In equal scale weighing delight and dole,—
Taken to wife; nor have we herein barr'd
Your better wisdoms, which have freely gone
With this affair along:—or all, our thanks.
And now, Laertes, what's the news with you?
You told us of some suit; what is't, Laertes?
What wouldst thou have?
LAERTES
Dread my lord,
Your leave and favour to return to France.
Why Subscribe?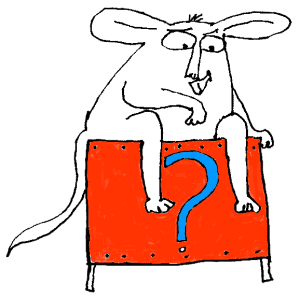 Inside Drama Notebook, you will find a huge collection of well-organized lesson plans, scripts for kids, drama activities, 50 drama games on video and more! Join today and dramatically reduce your planning time while delivering fresh, innovative drama lessons to your students! If you are new to teaching drama, this site will be a Godsend! You will immediately feel confident about teaching drama like an expert. The site guides you step-by-step and provides you with materials that you can use right away with your students.
If you have been teaching for years, Drama Notebook will inspire you with a fresh new approach and innovative ideas!
The site is packed with original, innovative lessons and activities that you will not find anywhere else—and new materials are added monthly.