26 characters. Too good to be true. Here is a professionally edited one-hour version of Macbeth that is included in a Drama Notebook membership! (3 credits.)
This abridged version of the 'play that shall not be named,' was professionally edited by a former Oregon Shakespeare Festival actor. The script features all original dialogue and maintains the integrity of the play while significantly shortening the play–making it easier for groups to perform.
Similar versions of this play sell for $15 to $100 or more (depending on performance royalties)! On Drama Notebook, it is included in your monthly membership and there are no royalties.
Excerpt from the play:
DRAMATIS PERSONAE
THREE WITCHES, THE WEIRD SISTERS
MACBETH, THANE OF GLAMIS, THEN OF CAWDOR, LATER KING OF SCOTLAND
LADY MACBETH
KING DUNCAN
MALCOLM, KING'S ELDER SON
DONALBAIN, KING'S YOUNGER SON
BANQUO, MACBETH'S BEST FRIEND
FLEANCE, BANQUO'S SON
MACDUFF, THANE OF FIFE
LADY MACDUFF
CHILD, OF MACDUFF'S
ROSS
LENNOX
ANGUS
SEYTON, MACBETH'S ATTENDANT
PORTER
DOCTOR
SERVINGWOMAN
TWO MURDERERS
THREE APPARITIONS
YOUNG SOLDIER
Act I
Scene 1
A desert place.
(Thunder and lightning. Enter three Witches.)
FIRST WITCH
When shall we three meet again
In thunder, lightning, or in rain?
SECOND WITCH
When the hurlyburly's done,
When the battle's lost and won.
THIRD WITCH
That will be ere the set of sun.
FIRST WITCH
Where the place?
SECOND WITCH
Upon the heath.
THIRD WITCH
There to meet with MACBETH
ALL
Fair is foul / and foul is fair /
Hover through the fog / and filthy air.
(Exit Witches.)
(On their heels, Enter Banquo, fighting a rebel. Banquo quickly vanquishes the rebel, but is immediately set upon by Macdonwald, the rebel leader. Enter Macbeth, who battles the rebel leader and guts him. Exit Macbeth and BANQUO
On the other end of the stage…)
Scene 2
A camp near Forres.
(Alarum offstage. Enter DUNCAN, MALCOLM, DONALBAIN, LENNOX, meeting a bleeding Sergeant, attended by MACDUFF)
DUNCAN
What bloody man is that? He can report,
As seemeth by his plight, of the revolt
The newest state.
MALCOLM
This is the sergeant
Who like a good and hardy soldier fought
Say to the king the knowledge of the broil
As thou didst leave it.
SERGEANT
The merciless Macdonwald—
Worthy to be a rebel, for to that
The multiplying villanies of nature
Do swarm upon him — from the western isles
Of troops and armed soldiers is supplied;
And fortune, on his damned quarrel smiling,
Show'd like a rebel's whore: but all's too weak:
For brave Macbeth—well he deserves that name—
Disdaining fortune, with his brandish'd steel,
Which smoked with bloody execution,
Like valour's minion carved out his passage
Till he faced the slave;
Which ne'er shook hands, nor bade farewell to him,
Till he unseam'dhim from the nave to the chaps,
And fix'dhis head upon our battlements.
DUNCAN
O valiant cousin! worthy gentleman!
MACDUFF
Mark, king of Scotland, mark:
But the Norweyan lord surveying vantage,
With furbish'd arms and new supplies of men
Began a fresh assault.
DUNCAN
Dismay'd not this
Our captains, Macbeth and Banquo?
SERGEANT  (with resurgent energy)
If I say sooth, I must report they were
As cannons overcharged with double cracks, so they
Doubly redoubled strokes upon the foe– —
(Begins to flat-line, in dire need of medical help.)
DUNCAN
Go get him surgeons!
So well thy words become thee as thy wounds;
They smack of honourboth.
(Exit Sergeant, attended by Macduff and Lennox)
Who comes here?
(Enter ROSS)
MALCOLM
The worthy thane of Ross
LENNOX
What a haste looks through his eyes!
ROSS
God save the king!
DUNCAN
Whence cam'st thou, worthy thane?
ROSS
Great king,
From where the Norweyan banners flout the sky
And fan our people cold. Norway himself,
With terrible numbers,
Assisted by that most disloyal traitor
The thane of Cawdor, began a dismal conflict;
Till that most noble Macbeth, lapp'd in proof,
Confronted him with self-comparisons,
Point against point rebellious, arm 'gainst arm.
And, to conclude, the vict'ry fell on us!
DUNCAN
Great happiness!
No more that thane of Cawdor shall deceive
And with his former title greet MACBETH
ROSS
I'll see it done.
DUNCAN
What he hath lost noble Macbeth hath won.
(Exeunt)
Scene 3
A heath near Forres.
(Thunder. Enter the three Witches.)
FIRST WITCH
Where hast thou been, sister?
SECOND WITCH
Killing swine.
THIRD WITCH
Sister, where thou?
FIRST WITCH
Here I have a pilot's thumb,
Wreck'd as homeward he did come.
(Drum offstage – another victory flourish.)
THIRD WITCH
ALL
Macbeth doth come.
(Enter MACBETH and BANQUO)
MACBETH
So foul and fair a day I have not seen.
BANQUO
What are these,
So wither'd and so wild in their attire,
That look not like the inhabitants o' the earth,? Live you? or are you aught
That man may question? You seem to understand me…;
MACBETH
Speak, if you can: what are you?
FIRST WITCH
All hail, Macbeth! hail to thee, thane of Glamis!
SECOND WITCH
All hail, Macbeth, hail to thee, thane of Cawdor!
THIRD WITCH
All hail, Macbeth, thou shalt be king hereafter!
Why Subscribe?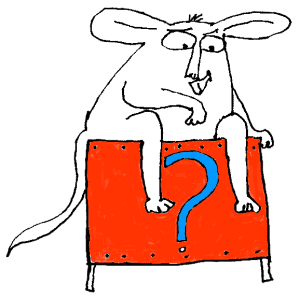 Inside Drama Notebook, you will find a huge collection of well-organized lesson plans, scripts for kids, drama activities, 50 drama games on video and more! Join today and dramatically reduce your planning time while delivering fresh, innovative drama lessons to your students! If you are new to teaching drama, this site will be a Godsend! You will immediately feel confident about teaching drama like an expert. The site guides you step-by-step and provides you with materials that you can use right away with your students.
If you have been teaching for years, Drama Notebook will inspire you with a fresh new approach and innovative ideas!
The site is packed with original, innovative lessons and activities that you will not find anywhere else—and new materials are added monthly.