9 characters, flexible casting. Approximately 10 minutes long. Comedy play about Hanukkah told by the candles in the menorah.
What happens to the Hanukkah candles when the humans aren't watching? This short play is perfect for a holiday skit, reader's theatre, or performance. A comic take on the story of Hanukkah told from the candles' point of view.
About the Playwright:
Jake Lewis is a middle school English teacher who has been involved in writing, directing, and acting in theatrical productions his entire life. He was the founder of Jakespeare Theatre Company, and he has published a collection of his short plays, "Tell Me Something."
Excerpt from the play:
CHARACTERS:
CANDLE 1
CANDLE 2
CANDLE 3
CANDLE 4
CANDLE 5
CANDLE 6
CANDLE 7
CANDLE 8
SHAMAS (pronounced "SHA-mus")
Lights up on Candles 1-8, who are standing around, nervously talking to each other.
CANDLE 4:
It's almost sundown and he's not here yet!
CANDLE 5:
Be cool, my dude. He hasn't missed a night yet.
CANDLE 6:
Can we do it without him?
CANDLE 1:
I don't know. I've never heard of it happening…
CANDLE 3:
(Pointing off stage.) I see him! He's coming!
SHAMAS enters. He is dressed like a birthday candle — pink and glittery, perhaps even with a number on his head. He marches like a drill sergeant to the middle of the candles, and they try to suppress a laugh as he passes them by. He spins around.
SHAMAS:
What's so funny, soldiers?!
The other candles quickly snap into composure. He slowly marches down the
line, staring each one in the face. They are all trying not to burst out laughing. They can only hold it for so long before they all erupt into hysteria.
SHAMAS:
Alright, alright! Yuck it up!
CANDLE 7:
We're sorry, sir, but you're… you're… (falls back into laughter again)
SHAMAS:
A birthday candle. The humans ran out of Hanukkah candles, ok? Would you rather I not be here at all? Let you all burn without me? Or even worse, sit in the box for another year, in the dark, gathering dust, and falling apart??
All candles suddenly become serious.
SHAMAS:
Exactly! Now, if the lollygagging is done, let's get to work. Atten-hut!
CANDLES strike a pose of attention in a straight line.
SHAMAS:
You all know what tonight is!
CANDLE 2:
Friday?
CANDLE 5:
The season premiere of "Stranger Things" on Netflix? (Or fill in with a more current TV show.)
SHAMAS:
No! I mean, maybe! But more importantly, this is the last night of Hanukkah. And you all know what that means!
CANDLE 8:
Presents?
CANDLE 1:
The BIGGEST present!
SHAMAS:
This is the night that we've waited for over the past week! Before this night, we'd been an incomplete unit. But now our Menorah is full, and we get to burn in full glory!
CANDLE 3:
What's a Menorah?
All other candles look at him, shocked.
CANDLE 4:
Sorry, I'm not Jewish.
SHAMAS:
It's this really fancy candle holder you're standing in! Now… Let me hear you say Drei-del!
ALL CANDLES EXCEPT 4:
Drei-del!
SHAMAS:
I can't hear you!
ALL CANDLES EXCEPT 4:
Drei-del!!
SHAMAS:
(Seeing CANDLE 4 is unresponsive.) What's wrong with you, cadet?
CANDLE 4:
N-n-nothing, sir.
SHAMAS:
Are you going to make me burn you at both ends, soldier??
CANDLE 4:
No sir! I'm just–well, you see–I just don't want to be lit on fire and melted into a puddle of hot wax. That's all.
CANDLE 3:
Chill, bro. Don't think of it as being burned alive. Think of it as ascending to a higher plane of consciousness.
CANDLE 4:
(Thinks for a minute.) Nope. Still scared.
SHAMAS:
This is what we were born for, son!
CANDLE 4:
It-it is?
SHAMAS:
Heck yes! We're not just your everyday, birthday candles! Well, I am. But you? No! You are the best kind of candle! You're a Hanukkah candle! Do you know what Hanukkah means?
CANDLE 8:
Presents?
CANDLE 6:
What's with you and presents? You're a candle. You don't get presents.
Why Subscribe?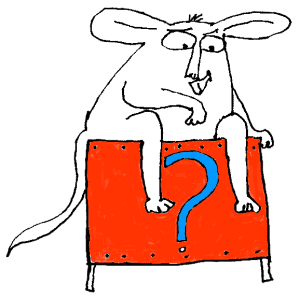 Inside Drama Notebook, you will find a huge collection of well-organized lesson plans, scripts for kids, drama activities, 50 drama games on video and more! Join today and dramatically reduce your planning time while delivering fresh, innovative drama lessons to your students! If you are new to teaching drama, this site will be a Godsend! You will immediately feel confident about teaching drama like an expert. The site guides you step-by-step and provides you with materials that you can use right away with your students.
If you have been teaching for years, Drama Notebook will inspire you with a fresh new approach and innovative ideas!
The site is packed with original, innovative lessons and activities that you will not find anywhere else—and new materials are added monthly.