3 characters, flexible casting, approximately 10 minutes. Comedy script about two teens who encounter a witch in the woods.
In this teen-friendly update of Hansel and Gretel, Hannah and Greyson come upon the perfect weekend house to live out their cottage core fantasy. Before they can post pics to social media they must befriend the owner – The Witch – who's just trying to distance herself from her past and steer clear of nosy children. Will they make it out alive?
Playwright Bio:
Kathryn Ryan is a graduate of the famed New York City High School of Performing Arts where she majored in acting, learned stage management, and started writing plays. She studied playwriting at SUNY Purchase and at Ensemble Studio Theatre in NYC. She was a longstanding member of Charles Maryan's Writer's-Director's Workshop and is a current member of the PlayGround-NY Writer's Pool. Her plays have been performed in theaters in New York, California, Kansas, Missouri, New Jersey, and Alaska. She has also written for cabaret and musical reviews. Hannah and Greyson is her first play for young audiences. She lives with her husband and daughter in the Bronx.
Excerpt from the play:
CHARACTERS:
HANNAH – A young teen, female.
GREYSON – A young teen, can be any gender.
THE WITCH – An older woman.
TIME: An afternoon in the present day.
SETTING: A magical forest. If possible, there is the suggestion of The Witch's house -a colorful Victorian Gingerbread-style Cottage.
(AT RISE: HANNAH and GREYSON walk in the woods, phones in hand.)
GREYSON:
This is soooo boring, Hannah. Can we turn back now?
HANNAH:
I was told to touch grass.
GREYSON:
Not literally.
HANNAH:
You didn't have to come.
GREYSON:
I can't let you out into the real world alone. You never know what might happen.
HANNAH:
Look, Greyson! Up ahead.
GREYSON:
Oh my goodness, Hannah, that's adorable!
HANNAH:
What a cute little house! A real Victorian Gingerbread. Totally cottage core! I've gotta get a picture for my Tumblr.
GREYSON:
I thought you'd given up your cottage core and were just focusing on your grunge, Y2K, and goth accounts.
HANNAH:
I'm multi-dimensional. Let's get a closer look.
(HANNAH and GREYSON approach The Witch's Victorian Gingerbread cottage.)
GREYSON:
Wait, Hannah. It might not be safe. Stranger danger.
HANNAH:
Don't be such a scaredy-cat. It's probably just some rich person's super-cute off-the-grid weekend cottage.
GREYSON:
I wish we had a weekend cottage.
HANNAH:
It's so unfair. Is this angle good?
(HANNAH and GREYSON stand in front of the cottage, taking pictures. THE WITCH appears, with her mail.)
THE WITCH:
What do you children think you're doing in front of my cottage?
HANNAH:
Taking pictures?
GREYSON:
We are totally in love with this place.
HANNAH:
It's inspirational!
THE WITCH:
Don't you know who I am?
HANNAH:
You do look sort of familiar…
THE WITCH:
Pebbles and breadcrumbs? A candy house? Cage in the back? Big blazing oven inside?
HANNAH:
I thought you died.
THE WITCH:
Evil never dies.
GREYSON:
I think, maybe …we should be going.
THE WITCH:
Don't worry. I'm not gonna hurt you.
GREYSON:
How can we be sure?
THE WITCH:
I'm in WWA. Wicked Witches Anonymous.
HANNAH:
Oh, good for you!
GREYSON:
So glad!
THE WITCH:
We meet on Wednesdays.
GREYSON:
Wait – what's your IG?
THE WITCH:
My what?
HANNAH:
Your Instagram? Oh….sorry. My bad. You're probably on Facebook!
Why Subscribe?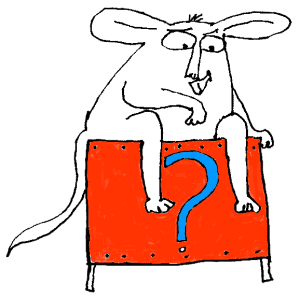 Inside Drama Notebook, you will find a huge collection of well-organized lesson plans, scripts for kids, drama activities, 50 drama games on video and more! Join today and dramatically reduce your planning time while delivering fresh, innovative drama lessons to your students! If you are new to teaching drama, this site will be a Godsend! You will immediately feel confident about teaching drama like an expert. The site guides you step-by-step and provides you with materials that you can use right away with your students.
If you have been teaching for years, Drama Notebook will inspire you with a fresh new approach and innovative ideas!
The site is packed with original, innovative lessons and activities that you will not find anywhere else—and new materials are added monthly.