A gathering of ghost are the suspects in this haunted mystery! 13 characters (can be added to or pared down).
Brookfield Manor is not just haunted, but famously haunted. Ghostbusting crews from all over the world come to try and capture voices or video as proof. Today, one member of such a crew found more than evidence, they were murdered! All the suspects play ghosts in this haunted murder mystery! Students will have a blast playing ghost suspects in this spooky murder mystery!
This interactive mystery includes: instructions on how to play; extension activities; a setup story; clues; list of characters and detailed character descriptions; character worksheets and a detective checklist! Below is the setup story and an example of a character description.
The Story…
You're here just in time, Detective. This is bigger than we can handle as street officers. We caught thieves, we've caught con artists, but we have never caught a killer ghost. We sealed the exits; everyone is still in there including a colorful collection of ghosts that haunt Brookfield Manor. It seems this place is not just haunted, but FAMOUSLY haunted. Ghostbusting crews comes from all over the world to try to capture voices or video as proof, and today, one member of such a crew found more than evidence, they were murdered. Sam Turner was one of the co-founders of Ghost Getters, and he is now laying on the floor, foam still around his mouth. This is going to be a tough one.
Character Description Example
Lady Delilah Brookfield – (Ghost Debutante Daughter)
It was at the last debutante ball of the season that Delilah met her untimely death. Numerous suitors had spent requesting dance after dance as the beautiful evening at Brookfield Manor progressed. Her dress was perfect. After all, Father spared no expense when it came to his little muffin. Mother was a different story. She was jealous of Delilah and made her life unbearable. Daddy traveled most of the year, so when he was there for this special ball, Delilah was overjoyed. She believed her life would change that night, and it did. After her mother called her upstairs to discuss the possible husbands showing interest, Delilah tripped on her beautiful gown on the way down the stairs. She still blames her mother for her death. Now, she floats through the halls of Brookfield looking for the perfect suitor. To her surprise and delight, two Americans walked in. One of them would marry her… or else.
Why Subscribe?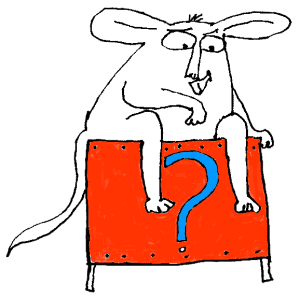 Inside Drama Notebook, you will find a huge collection of well-organized lesson plans, scripts for kids, drama activities, 50 drama games on video and more! Join today and dramatically reduce your planning time while delivering fresh, innovative drama lessons to your students! If you are new to teaching drama, this site will be a Godsend! You will immediately feel confident about teaching drama like an expert. The site guides you step-by-step and provides you with materials that you can use right away with your students.
If you have been teaching for years, Drama Notebook will inspire you with a fresh new approach and innovative ideas!
The site is packed with original, innovative lessons and activities that you will not find anywhere else—and new materials are added monthly.