Someone has caused an incredible amount of chaos at Aqualand! Can detectives figure out whodunnit? 13 characters (can be added to or pared down).
When things go awry simultaneously at the amusement park, it's up to detectives to figure out who would do such a thing!
This interactive mystery includes: instructions on how to play; extension activities; a setup story; clues; list of characters and detailed character descriptions; character worksheets and a detective checklist! Below is the setup story and an example of a character description.
The Story…
AQUALAND enthusiasts are fed up and frightened! The rides at the once beloved amusement park are stalling in the strangest of situations. People have been left dangling upside down on the Dolphin's Dive roller coaster, frozen atop of the Octopus's Garden Ferris wheel, and trapped in the Polar Plunge submarine ride. Nobody has been seriously injured, but it is clear someone is sabotaging the 64.8 acres of fun filled family fantasy. The question is who? The park is closed this morning so that detectives can investigate and hopefully get to the bottom of these dangerous deeds.
Character Description Example
Balloon Artist, Bo– Bo the Balloon Artist is a practical joker. Everyone loves the helium filled creations, although sometimes they go flying in the air. Misty Marsh has complained about this to Bo and management. Fly-away balloons end up in the oceans and polluting our world. Children walk around the park with balloon orca hats, balloon boats, and balloon swords. Bo loves to tease the guests and employees alike. Bo is being questioned because some balloons were found jammed in the machinery on some of the rides. How did they get there? Was it by chance or was it on purpose?
Why Subscribe?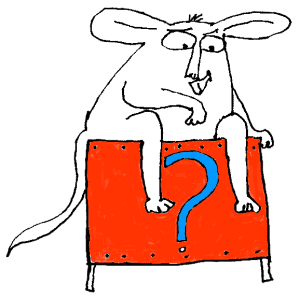 Inside Drama Notebook, you will find a huge collection of well-organized lesson plans, scripts for kids, drama activities, 50 drama games on video and more! Join today and dramatically reduce your planning time while delivering fresh, innovative drama lessons to your students! If you are new to teaching drama, this site will be a Godsend! You will immediately feel confident about teaching drama like an expert. The site guides you step-by-step and provides you with materials that you can use right away with your students.
If you have been teaching for years, Drama Notebook will inspire you with a fresh new approach and innovative ideas!
The site is packed with original, innovative lessons and activities that you will not find anywhere else—and new materials are added monthly.