It turns out that aliens are real, and someone has stolen one from a famous Air Force base in Nevada! Can the detective figure out who? 11 characters (can be added to or pared down).
It's long been rumored that the US military is hiding information on UFO's and aliens at the well-known air base. Now the secret is out because someone has actually stolen an alien right out from under the guard's noses. Who did it? The nearby cattle rancher? A tourist? The guard himself? Students will have a blast playing suspicious characters in this interactive mystery.
This lesson includes: instructions on how to play; extension activities; a setup story; list of characters and detailed character descriptions; character worksheets and a detective checklist! Below is the setup story and an example of a character description.
The Story…
This morning, government officials at Area 51 announced not only that aliens exist, but that an alien had been kidnapped from their top-secret, heavily guarded facility in the dead of night! As the entire world reacted, you have all been brought into the local police station for questioning. Here's what you know: The kidnapper seemingly escaped from the facility undetected because of a widespread power outage in the area. A large hole was found in a fence at the perimeter of Area 51. Next to the broken outer fence lay some rubble, an alien bobblehead toy, and a discarded white coat. One witness who was in the vicinity at the time of the crime was found to be confused, not able to remember anything about that night or even about himself. The local newspaper reported the news story hours before the government announced it. So… WHO DUNNIT?
Character Description Example
Tourist – We all know this kind of tourist: Loud, dressed in colorful and ridiculous clothing, obsessed with purchasing souvenirs, constantly complaining about the weather or the hotel, and would do anything to get the perfect photo or story for social media. The Tourist, wanting to get away from the traditional attractions in the area, decided to go on a sunset drive into the desert near the Area 51 compound, along the twisting roads and dunes, in his big gas-guzzling truck. He uploaded photos of the trip to Facebook the next day – the first showed him posing next to a sign which said, "GOVERNMENT PROPERTY – DO NOT TRESPASS," holding a small alien figurine and making a silly face. The second showed him 'pretending' to climb a chain link fence leading into the facility, with the caption "LOL, just breaking the law." And the third is especially curious: It shows the Tourist laughing next to at least twenty cows, all of which had been tipped over somehow.
Why Subscribe?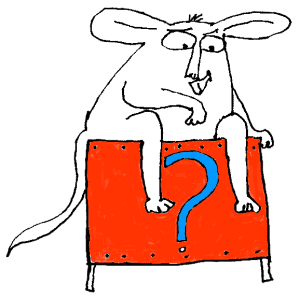 Inside Drama Notebook, you will find a huge collection of well-organized lesson plans, scripts for kids, drama activities, 50 drama games on video and more! Join today and dramatically reduce your planning time while delivering fresh, innovative drama lessons to your students! If you are new to teaching drama, this site will be a Godsend! You will immediately feel confident about teaching drama like an expert. The site guides you step-by-step and provides you with materials that you can use right away with your students.
If you have been teaching for years, Drama Notebook will inspire you with a fresh new approach and innovative ideas!
The site is packed with original, innovative lessons and activities that you will not find anywhere else—and new materials are added monthly.