Someone has catnapped Cleopatra's beloved pet. Can detectives figure out whodunnit? 13 characters (can be added to or pared down).
Cleopatra awoke this morning to find that her cat, Sphinx, was nowhere to be found. Who would steal her cat? Could it be the palace guard? The chef? Or perhaps it's the palace embalmer. Ew! Students will have a blast playing suspicious characters in this Egyptian mystery.
This interactive mystery includes: instructions on how to play; extension activities; a setup story; list of characters and detailed character descriptions; character worksheets and a detective checklist! Below is the setup story and an example of a character description.
The Story…
Who catnapped Cleopatra's Cat? Terror and grief have struck Cleopatra's kingdom, and her royal palace is now under a strict lockdown in the wake of this heinous crime. Cleopatra and her friend Mark Antony awoke this morning to find that her cat, Sphinx, was nowhere to be found. They checked every cabinet and even looked under the bed – every cat's favorite hiding spot. Cleopatra was especially suspicious of the idea that Sphinx might have run away, because just a few days ago the cat selflessly defended her by killing a venomous snake that had crept into her quarters.
After Cleo and Mark shook a bag of ancient Egyptian cat treats and called Sphinx's name in a high-pitched voice over and over (any cat owner knows this is the best way to get your cat out of hiding) they resolved that it could only have been a cat-napping! Cleopatra used the services of the Oracle, a mythical prophet of sorts, to get an idea of what happened. Then she remembered that Oracles can only see into the future, fired the Oracle, and hired a detective instead. The detective, given the fact that detectives weren't really around in those days, didn't do a great job at his work. And who could blame him? He was new on the job!
The key suspects have been assembled in Cleopatra's throne room, and they won't be allowed to leave until justice is served. Good luck.
Character Description Example
The Chef – The Chef speaks in an outrageous Italian accent even though (a) he's not from Italy and (b) Italy didn't exist at this time in history. Cleopatra loves his cooking, but the Chef is one of the only people with a key to the back entrance near the kitchen, which was unlocked. Additionally, he sometimes gets annoyed by Sphinx's ridiculously specific dietary preferences, which consist of fine fish and organic catnip, and was recently outraged when the Young Servant brought Sphinx into the kitchen and let him feast on any fine cuisine he wanted.
Why Subscribe?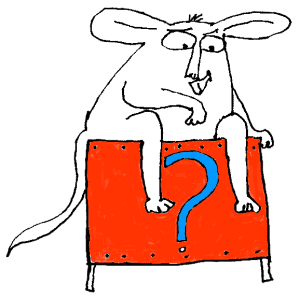 Inside Drama Notebook, you will find a huge collection of well-organized lesson plans, scripts for kids, drama activities, 50 drama games on video and more! Join today and dramatically reduce your planning time while delivering fresh, innovative drama lessons to your students! If you are new to teaching drama, this site will be a Godsend! You will immediately feel confident about teaching drama like an expert. The site guides you step-by-step and provides you with materials that you can use right away with your students.
If you have been teaching for years, Drama Notebook will inspire you with a fresh new approach and innovative ideas!
The site is packed with original, innovative lessons and activities that you will not find anywhere else—and new materials are added monthly.