A murder happens at the opening of a new exhibit! 16 characters (can be added to or pared down).
Peggy Guguameister, a famous art patron is found dead in front a of new artist's large-scale painting! Who killed her? Is it the museum's curator? The local newspaper photographer? Or perhaps it's Mr. Cezanne, a local oil tycoon and avid art collector? Only the murderer knows for sure!
Students will have a blast creating their characters and improvising their stories while being interrogated by the detective.
This interactive mystery includes: instructions on how to play; extension activities; a setup story; list of characters and detailed character descriptions; character worksheets and a detective checklist! Below is the setup story and an example of a character description.
Here is a video of an online performance of this mystery!
The Story…
(Host to detective.) Thank goodness you arrived. We have sealed the exits, and no one from the museum art opening has been allowed to leave. Everyone is pretty angry in there…well, everyone but the socialite and art patron Peggy Guggameister who we found dead on the floor in front of that new artist's large-scale painting. Here's what we have learned so far. There was some kind of a big art opening featuring the famous painter Pablo and this new upstart painter named Jean-Michelle. The exhibit was called 'The Lion and The Lamb' and tonight was the opening night. Everyone who matters in the art world is in there. The event was full of signature mocktails, buyers bidding on paintings, and everyone pretending to like each other. It was tense. Just before the crowd heard a few words from both artists, Peggy fell to the ground without warning. She just dropped in front of the buffet table, a local new photographer, and a new painting by Jean-Michelle titled, Death of a Liar. You've got your work cut out for you, kid. Good luck solving this one.
Character Description Example
Andy Warhog: Andy is the museum docent. Andy's job is to lead tours throughout the museum. He has had years of extensive training in art history and the museum collection. Andy takes his/her job very seriously. In fact, Andy expressed real concern over this new artist Jean-Michelle. Andy shared his/her concerns with Peggy Guggameister on a recent tour, but she wouldn't hear any of it. In fact, Peggy laughed at Andy, accusing him of not knowing what real art was.
Why Subscribe?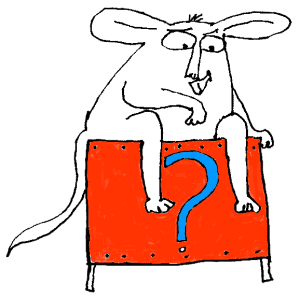 Inside Drama Notebook, you will find a huge collection of well-organized lesson plans, scripts for kids, drama activities, 50 drama games on video and more! Join today and dramatically reduce your planning time while delivering fresh, innovative drama lessons to your students! If you are new to teaching drama, this site will be a Godsend! You will immediately feel confident about teaching drama like an expert. The site guides you step-by-step and provides you with materials that you can use right away with your students.
If you have been teaching for years, Drama Notebook will inspire you with a fresh new approach and innovative ideas!
The site is packed with original, innovative lessons and activities that you will not find anywhere else—and new materials are added monthly.