A billionaire hosts a fancy dinner party, and someone steals her new statue worth ten million dollars. Everyone looks suspicious. Who did it? 15 characters (can be added to or pared down).
Everyone at this fancy dinner party has a motive for stealing the ten-million dollar statue, but only one person is the real thief! With a cast of suspicious characters, will the detective be able to figure out whodunnit?
This interactive mystery includes: instructions on how to play; extension activities; a setup story; list of characters and detailed character descriptions; character worksheets and a detective checklist! Below is the setup story, and an example of a character description.
The Story…
Thank you for coming so quickly Detective. Let me tell you what happened. As you can tell by the looks of my gorgeous mansion, all these gorgeous people, and all the gorgeous cars out front, I am a billionaire. This evening I was hosting a dinner party. Guests arrived at 6:00 and were greeted at the front door by my BUTLER. Everyone was led into the library where we had appetizers passed out by my SERVANT. We were also enjoying jazz music provided by this swell PIANIST. At 7:00 we enjoyed dinner in the dining room. At the time I didn't think it strange, but everyone got up from the table at some point during dinner and left the dining room. I don't know what they were doing. At 8:00 we headed to the living room for dessert. That's when I noticed my new pig-in-a-dinner-jacket statue, worth ten million dollars, was missing. I had just acquired the statue last week. It was prominently displayed up high, on my oversized mantle, in the living room. Right away I told everyone to stay put and I called 911."
CLUES:
Chocolate smudge on the back of a chair in the living
A single light shining through the dining room window during (Remember guests all left at some point.)
Missing Dragon Statue- golden, the size of a football, 20
Character Description Example
Personal Chef: You long to be a TV personality with their own cooking show. You are tired of working for the very demanding host. You want fame and fortune as a celebrity chef. Dessert was your famous chocolate tart. During dinner you popped out once to receive a round of applause for the delicious meal. You live onsite at the mansion.
Why Subscribe?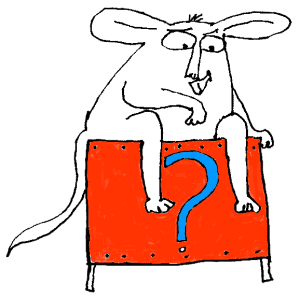 Inside Drama Notebook, you will find a huge collection of well-organized lesson plans, scripts for kids, drama activities, 50 drama games on video and more! Join today and dramatically reduce your planning time while delivering fresh, innovative drama lessons to your students! If you are new to teaching drama, this site will be a Godsend! You will immediately feel confident about teaching drama like an expert. The site guides you step-by-step and provides you with materials that you can use right away with your students.
If you have been teaching for years, Drama Notebook will inspire you with a fresh new approach and innovative ideas!
The site is packed with original, innovative lessons and activities that you will not find anywhere else—and new materials are added monthly.