12+ characters, flexible casting. Approximately 20 minutes long. A funny mystery play based on the interactive mystery of the same name, created by Jennifer Reif.
The Rusty Barnacle has returned to port with a chest full of treasure. The king gave the crew strict orders, "Do not open the chest!" So where did the treasure go? With the help of his royal detective, the king intends to get to the bottom of this mystery and make the thief walk the plank! This funny script also includes monologues for each character. This script is based on the interactive mystery of the same name, also on Drama Notebook.
Jennifer Reif has been teaching, directing, and performing around the Pacific Northwest for decades. Her shelves are lined with children's books and her happy place is in the woods. She loves devising creative theatre projects with kids and sharing ideas with teachers. Jennifer holds her BA in Theatre from Morningside College and also studied at Oxford University in England.
CHARACTERS
The King
Captain Max
Lookout
Sailing Master
First Mate
Cook
Doctor
Cutlass
Carpenter
Scrubber
Stowaway Kid
Detective
(*Easy to add or subtract characters)
*The play begins with monologues delivered by each of the crew members and then flows into this scene. Monologues are omitted here so you can read the first scene.
Excerpt from the play:
LOOKOUT
Land Ahoy!
(Crew Adlib cheers followed by the Captain thanking each crew member. Consider blocking actors in order of line delivery.)
CAPTAIN
Well done crew! Sailing Master, your navigation was top-notch.
SAILING MASTER
Thank you, sir. The stars and my trusty compass guided the way.
CAPTAIN
First Mate, you're the tops!
FIRST MATE
Thanks, Captain. Happy to help.
CAPTAIN
Cook, thanks for the grub.
COOK
My pleasure, Captain.
CAPTAIN
Thanks for keepin' us alive Doc.
DOCTOR
It's my job sir.
CAPTAIN
Cutlass, you're the best sailor on this ship.
CUTLASS
I know Captain.
CAPTAIN
Carpenter, where would we be without you?
CARPENTER
At the bottom of the sea, sir.
CAPTAIN
Scrubber, thanks for keepin' things ship-shape.
SCRUBBER
All in a day's work Captain.
CAPTAIN
Well, kid, you made it…maybe someday you can join our crew.
STOWAWAY KID
I'm ready Captain!
LOOKOUT
Ahoy! Here comes the King!
FIRST MATE
Attention! (All blunder about and then snap to attention)
KING
Well, if it isn't The Rusty Barnacle returned to port.
CAPTAIN
(bowing to King) Your Majesty.
KING
Welcome home Captain. How was your trip?
CAPTAIN
Treacherous at times, but we made it back safe and sound.
KING
I presume you have a little something for me. (Like a greedy child)
CAPTAIN
Of course, we do. First Mate! Bring the chest!
FIRST MATE
Yes sir! (goes to get chest)
KING
I trust nobody has opened it.
CAPTAIN
Of course not. You gave strict orders.
(First Mate returns with a heavy treasure chest. All gather around anxious to see what's inside.)
KING
Ahhh! There it is! My sweet treasure!
(Captain hugs treasure chest. Begins to open. Perhaps with a key or a code depending on what kind of lock you choose.)
STOWAWAY KID
Did I hear the crew gets a reward?
KING
Of course. I promised a reward if the treasure chest was returned to me unopened.
LOOKOUT
Looks unopened to me. What do we get?
KING
Not so fast. I must examine the contents.
LOOKOUT
What's inside?
SAILING MASTER
Riches?
FIRST MATE
Jewels?
COOK
Spices?
DOCTOR
Gold?
CUTLASS
Pearls?
KING
All of those things. And some tasty little cookies.
ALL CREW
Adlib Ooohs and Ahhhs
KING
Stand back so I can open it. (All comically stand back)
CARPENTER
It's a fine-looking chest. My father and grandfather made chests like that one.
SCRUBBER
It's a little dirty don't you think?
STOWAWAY KID
It was on a deserted island. Of course, it's dirty.
KING
(opens chest) What? Where is my treasure?
(All react with surprise)
CAPTAIN
What do you mean?
KING
The treasure! It's gone!
CAPTAIN
That's impossible.
KING
See for yourself!
CAPTAIN
(Looking) You're right. It's empty.
KING
Where is my treasure?
CAPTAIN
Your Majesty, I can assure you that I have no idea.
KING
(Demanding like a child) I want my treasure!
STOWAWAY KID
(aside) I want some of those tasty little cookies.
KING
Someone on this ship must have stolen it.
CAPTAIN
Not me!
LOOKOUT
Not me!
SAILING MASTER
Not me!
FIRST MATE
Not me!
COOK
Not me!
DOCTOR
Not me!
CUTLASS
Not me!
CARPENTER
Not me!
SCRUBBER
Not me!
STOWAWAY KID
Not me!
KING
Well then, we have a mystery on our hands.
CAPTAIN
It appears so.
KING
It's a good thing I always travel with my Royal Detective.
FIRST MATE
Really?
STOWAWAY KID
I love a good mystery!
Why Subscribe?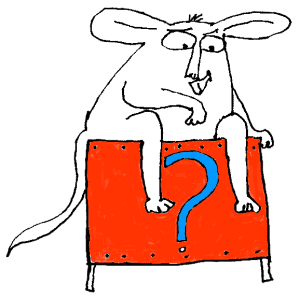 Inside Drama Notebook, you will find a huge collection of well-organized lesson plans, scripts for kids, drama activities, 50 drama games on video and more! Join today and dramatically reduce your planning time while delivering fresh, innovative drama lessons to your students! If you are new to teaching drama, this site will be a Godsend! You will immediately feel confident about teaching drama like an expert. The site guides you step-by-step and provides you with materials that you can use right away with your students.
If you have been teaching for years, Drama Notebook will inspire you with a fresh new approach and innovative ideas!
The site is packed with original, innovative lessons and activities that you will not find anywhere else—and new materials are added monthly.